Missouri Journalism Alumna Elizabeth McGowan Wins Pulitzer Prize for National Reporting
By Gwen Girsdansky
Master's Student
Columbia, Mo. (May 6, 2013) — A Missouri School of Journalism alumna was awarded a 2013 Pulitzer Prize, the highest award given in the journalism community.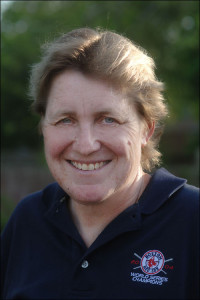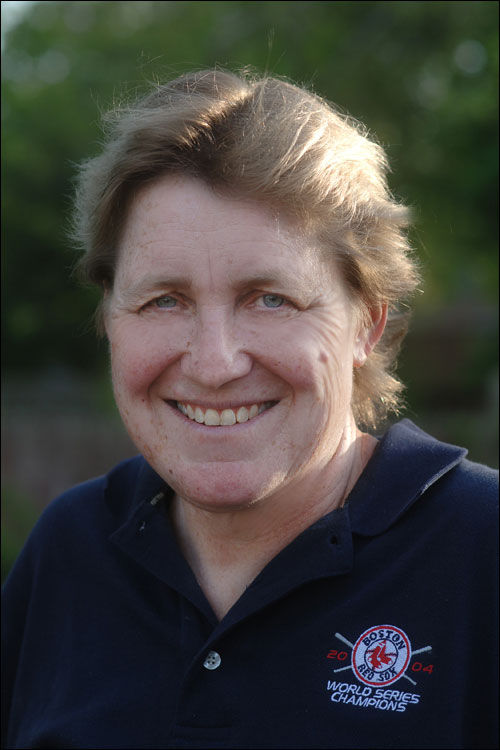 Elizabeth McGowan, BJ '83, with her colleagues Lisa Song and David Hasemyer at InsideClimate News won the prize for national reporting. Their pieces examined the devastating impact of the 2010 Kalamazoo River oil spill, which released more than one million gallons of "dilbit." While other types of oil sit on the surface of water and can be easily skimmed off, "dilbit" sinks to the bottom. The Michigan spill has become the most expensive oil pipeline spill since the U.S. government began keeping records in 1968, according to the story.
The Pulitzer Prize citation for "The DilBit Disaster: The Biggest Spill You Never Heard Of" cites the reporters, "For their rigorous reports on flawed regulation of the nation's oil pipelines, focusing on potential ecological dangers posed by diluted bitumen (or 'dilbit'), a controversial form of oil."
In 2011, McGowan spent a week in Michigan talking to dozens of people, including residents who were forced to permanently relocate, so she could reconstruct the events of the oil spill. Throughout the development of the story, she said she used many of the skills and techniques she learned and developed while at the Missouri School of Journalism.
"What matters is the tools the University of Missouri gave me," McGowan said. "Asking questions, persevering with the questions you ask, thinking about how you put your words together, and thinking about the reader."
McGowan remembers how Professor George Kennedy helped her reach beyond the surface for a profile assignment. She said that he helped her take it one step further to deeper topics, incorporating new angles and layers. The ability to adapt a narrative style that explains complex topics in a simple way has helped her in her career.
"Another lesson was you don't empty your notebook in every story," she said. "It's what goes in the story is sometimes as important as what you leave out. When you're trying to tell a story, you don't just do a brain dump or a notebook dump, you have to think about the reader and you have to think about the story you're trying to tell and stay focused."
With the number of sources and pieces the articles contained, they were naturally suited toward a conversational narrative that professors such as George Pica encouraged while she was at the Missouri School of Journalism.
"He offered encouragement and that meant a lot to me," she said. "I was kind of shy and in the background. I was not some sort of star at the journalism school. I was doing a lot of listening and absorbing and learning. It meant a lot to have someone like him, a seasoned newsperson, offer words of encouragement and tell me to stick with it."
McGowan said her editor at InsideClimate News told her that she was born for narrative style journalism. The Kalamazoo oil story allowed her to help readers understand the source of their energy and why it matters where it comes from.
"The reason we write is not to win awards," she said. "The reason we write, that we do these investigative pieces, is to try and make a little bit of a difference in the world."
InsideClimate News is a five-year-old online news organization focused on examining environmental issues that other media organizations are not covering. It is among the smallest organizations to ever receive a Pulitzer Prize. The staff, spread across numerous time zones, operates in a virtual newsroom.
McGowan joined the staff in 2010 as a Washington, D.C. correspondent after doing environmental and energy reporting for Crain Communications and other D.C. media outlets. Her work has also appeared in publications such as the Nature Conservancy Magazine and Outdoor America. She edited and reported for daily newspapers in Vermont and Wisconsin after graduating from college. Later, she schooled herself in energy and environmental issues so she could make them the focus of her reporting.
McGowan has since left InsideClimate News to work on a book about surviving melanoma, the same type of cancer that killed her father decades ago. It will be interwoven with the story of her solo 4,250 mile cross-country bike trip from Oregon to Virginia in 2000, marking the fifth year of being cancer-free.
"I didn't take some lovely path where I graduated from cub reporter to senior reporter to editor to managing editor," she said. "I took a little of a circuitous path. The cancer had a lot to do with that. I had to take chemotherapy. I had some big surgeries. I had to work around a lot of things. I didn't even know if I was going to survive, quite frankly. I hope this can be encouragement to people who wonder what the future may hold."
Updated: July 16, 2020
Related Stories
Expand All
Collapse All
---