Missouri School of Journalism student receives Outstanding Discovery Fellows award for undergraduate research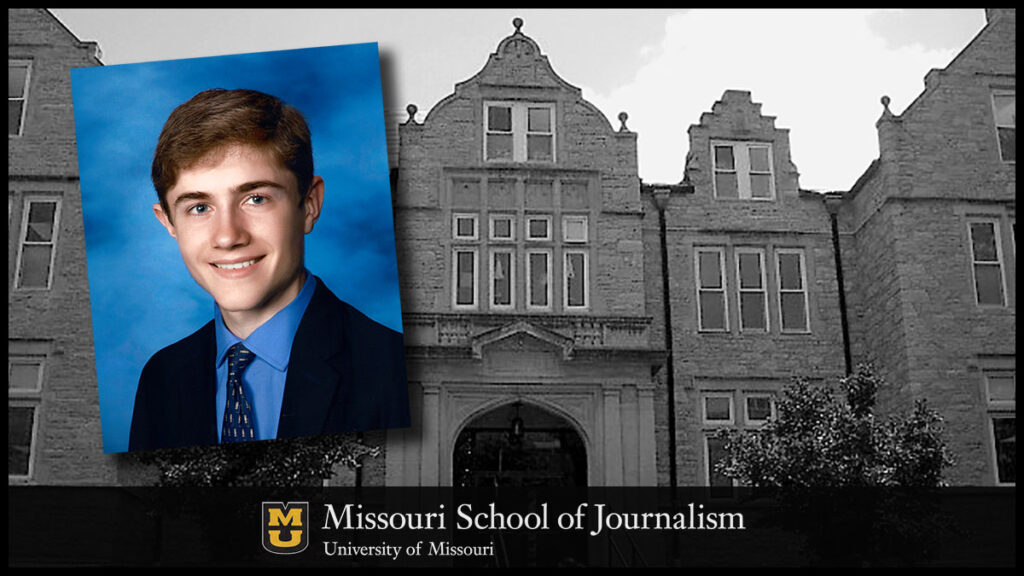 By Katelynn McIlwain
Columbia, Mo. (May 8, 2020) — Jacob LaGesse of Clayton, Missouri, received the Outstanding Discovery Fellows Award in recognition of the research he has been conducting to assist journalists.
This award recognizes students who have done exceptional work within the Discovery Fellows Program, an Honors College initiative that pairs students with faculty, scholars and researchers. As Discovery Fellows, students work on projects with their mentor, attend professional development workshops and eventually present their research.
LaGesse has been working with his mentor, the School's Reynolds Journalism Institute Senior Editor James Gordon, to develop software that extracts data from the thousands of documents journalists use to monitor political campaign spending. Another project of theirs involves developing a Twitter bot that allows journalists to easily transform live coverage of an event into a rough draft of an article. LaGesse and Gordon have been meeting with journalists at the Columbia Missourian to test and receive feedback on the software they've built.
"Receiving this award is a reflection of all the hard work James and I put in over the course of a year," LaGesse said. "My research gave me an opportunity to channel my interests in both journalism and computer science and work at the forefront of a rapidly changing industry. This recognition validates that what we are doing is important."
LaGesse, a 2019 graduate of Clayton High School, is a freshman majoring in journalism and computer science. He is a Walter Williams Scholar and contributes to The Maneater, Mizzou's student-run newspaper. He also is a member of the Mizzou Computing Association.
Updated: November 12, 2020
Related Stories
Expand All
Collapse All
---