KOMU Student's Story on School Choice Takes Her to Indiana for Research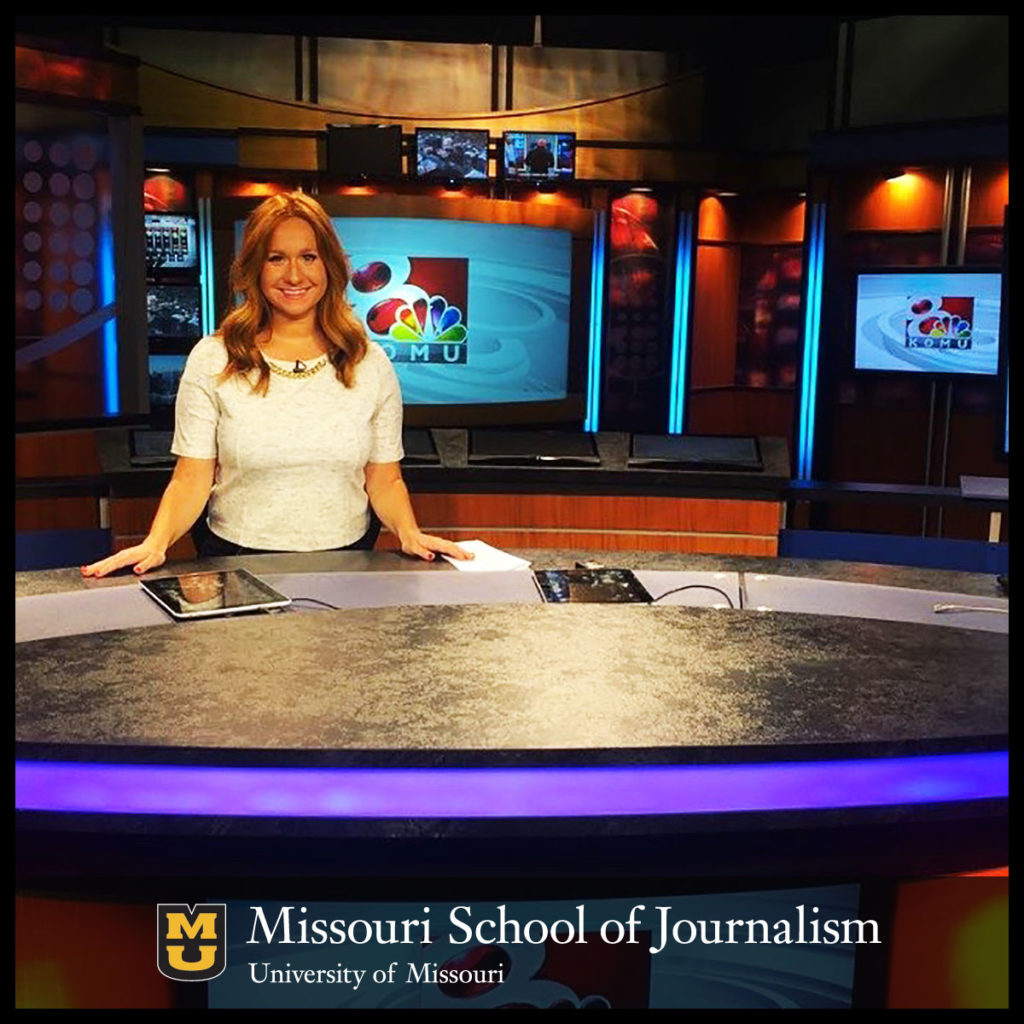 Senior Abby Breidenbach traveled to Evansville, Indiana, to hear from people who live in a state where school choice is a reality; Indiana has one of the largest voucher programs in the country.
Abby Breidenbach Shared How This National Issue Has Affected a State Where the Voucher Program Is Already in Place
By Yue Tang
Columbia, Mo. (March 15, 2017) — Missouri School of Journalism senior Abby Breidenbach envisions a career of reporting local news and being involved in the community where she lives.
The Phoenix native is already working as a reporter for KOMU-TV, mid-Missouri's NBC affiliate. The station is the only university-owned commercial TV station in the U.S. that uses its newsroom as a working lab for Missouri journalism students.
One of her recent multiplatform stories – this one a special report on school choice – took Breidenbach to Evansville, Indiana. Assistant Professor Jamie Greber suggested Breidenbach hear from people in a state where the system is already in place, and Indiana has one of the largest voucher programs in the country.
Nationally, there is heated debate over school choice, allowing public funding to go toward other education options for families, like private and charter schools.
Breidenbach's preparation for her day in Evansville began about a week in advance. She needed to make sure she gathered the B-roll, background information and on-camera interviews she would need to edit her story.
Her four-and-a-half minute KOMU special on school choice led the 10 p.m. newscast on March 1. The digital story on KOMU.com story provided additional details for viewers to consider on the issue.
"It made sense to have Abby head to a state that has used vouchers for a decade. Abby really took her story assignment to a high level, working to contact private and public schools in Indiana to analyze the real impacts of school choice on both sides," Greber said. "Through her trip, she found administrators did not see many students shifting from public to private schools. Rather, Abby learned students stayed, but money moved. The story offers valuable insight for our state as lawmakers, stakeholders and voters examine the issue of school choice."
The school choice story is one of her most beneficial KOMU experiences, Breidenbach said. She went to a state she had never been to in the past and had to navigate a new city looking for sources and places to shoot video all on her own. Breidenbach was surprised at what she could accomplish on her own.
"It taught me to go completely out of my comfort zone," Breidenbach said. "The faith my professors and producers had in me gave me faith in myself."
KOMU is one of the Missouri School of Journalism's six professional newsrooms, where students practice the time-proven Missouri Method of hands-on learning in real-media outlets. The School also operates two strategic communication agencies where students produce campaigns for multinational clients.
Updated: October 14, 2020
Related Stories
Expand All
Collapse All
---