Two Longtime Missouri Journalism Professors Retire
Columbia, Mo. (May 20, 2005) — Missouri School of Journalism professors George Kennedy and Don Ranly will retire effective June 30. Both have been faculty members for 31 years.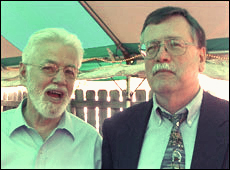 "George Kennedy and Don Ranly are legendary exemplars of journalism faculty; demanding teachers whose scholarship has improved both the practice and understanding of journalism. They have had an impact on many generations of journalists," said Dean Mills, dean of the School. "I'd say we'll miss them. But, thankfully, we won't. They've both agreed to continue with the School in part-time roles that will allow us to benefit from their knowledge and talents for many more years."
During his tenure at the School, Kennedy served as chairman of the Editorial Department, associate dean and managing editor of the Columbia Missourian. Prior to joining the University, Kennedy was a newspaper reporter and editor on daily newspapers, including The Miami Herald.
Kennedy has extensive international experience. He has directed the Missouri London program, participated in the Global Scholar program in Brazil, was a consultant to the U.S. State Department in Nicaragua and served as a Visiting Professor at the University of Navarra, Spain, and Comenius University, Slovakia. Kennedy has conducted workshops and lectures in Turkey, Nigeria, Ghana, Mexico, Chile, Argentina, Uruguay, Brazil, Spain and Portugal.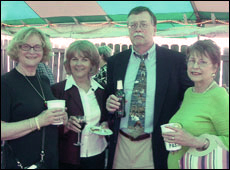 Along with Ranly and two other journalism professors, Kennedy is co-author of News Reporting and Writing (8th ed.), Telling the Story: The Convergence of Print, Broadcast and Online Media (2nd ed.) and Beyond the Inverted Pyramid (all with Bedford/St. Martin's). He also is the author of The Writing Book. Kennedy has written numerous articles in professional journals including Columbia Journalism Review, the American Editor and Presstime.
Kennedy has his bachelor and doctorate degrees in journalism from Missouri. He earned his master's in political science from the University of Pennsylvania. Kennedy was a Professional Journalism Fellow at Stanford University. He was a Fulbright Scholar in New Zealand.
Ranly was head of the magazine sequence at the School for 28 years. He has been recognized with numerous awards throughout his career. He has received a University of Missouri-Columbia Faculty-Alumni Award, the O.O. McIntyre Distinguished Professor of Journalism, a University of Missouri Gold Chalk award, a William T. Kemper Fellow for Excellence in Teaching and, most recently, a Lifetime Achievement Award from the American Society of Business Publications Editors. The journalism faculty thrice nominated Ranly for the Presidential Award for Outstanding Teaching, twice for the Byler Distinguished Professor Award, and for the Thomas Jefferson Award. He was elected a Fellow of the International Association of Business Communicators.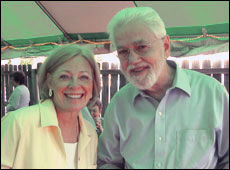 Perhaps best remembered by students for teaching the Principles of American Journalism class, Ranly is co-author of News Reporting and Writing (8th ed.), Telling the Story: The Convergence of Print, Broadcast and Online Media (2nd ed.) and Beyond the Inverted Pyramid (all with Bedford/St. Martin's) and the author of Publication Editing (Kendall/Hunt). He has compiled a book of readings, The Principles of American Journalism (Kendall/Hunt).
Ranly conducts communication seminars on a large variety of topics, from basic grammar and effective writing to his innovative and popular courses in Refrigerator Journalism and Reinventing Print. He has conducted more than 950 seminars for individual newspapers and magazines, corporations, associations and organizations of all kinds throughout the U.S. and Canada, as well as in Finland and Sweden.
Ranly currently serves as Executive Director of the Missouri Association of Publications, which he founded in 2004. He has master's degrees in journalism and speech from Marquette University, a certificate in film, radio and television from New York University and a doctorate in journalism from the University of Missouri.
"Professors Kennedy and Ranly are far more than faculty colleagues, they are trusted friends and mentors to us all. It is humbling to think of the thousands of young journalists they have trained," said Charles Davis, chair of the Editorial Department.
Updated: April 7, 2020
Related Stories
Expand All
Collapse All
---