Fall 2016 @Mizzou: A Different Way to View Politics.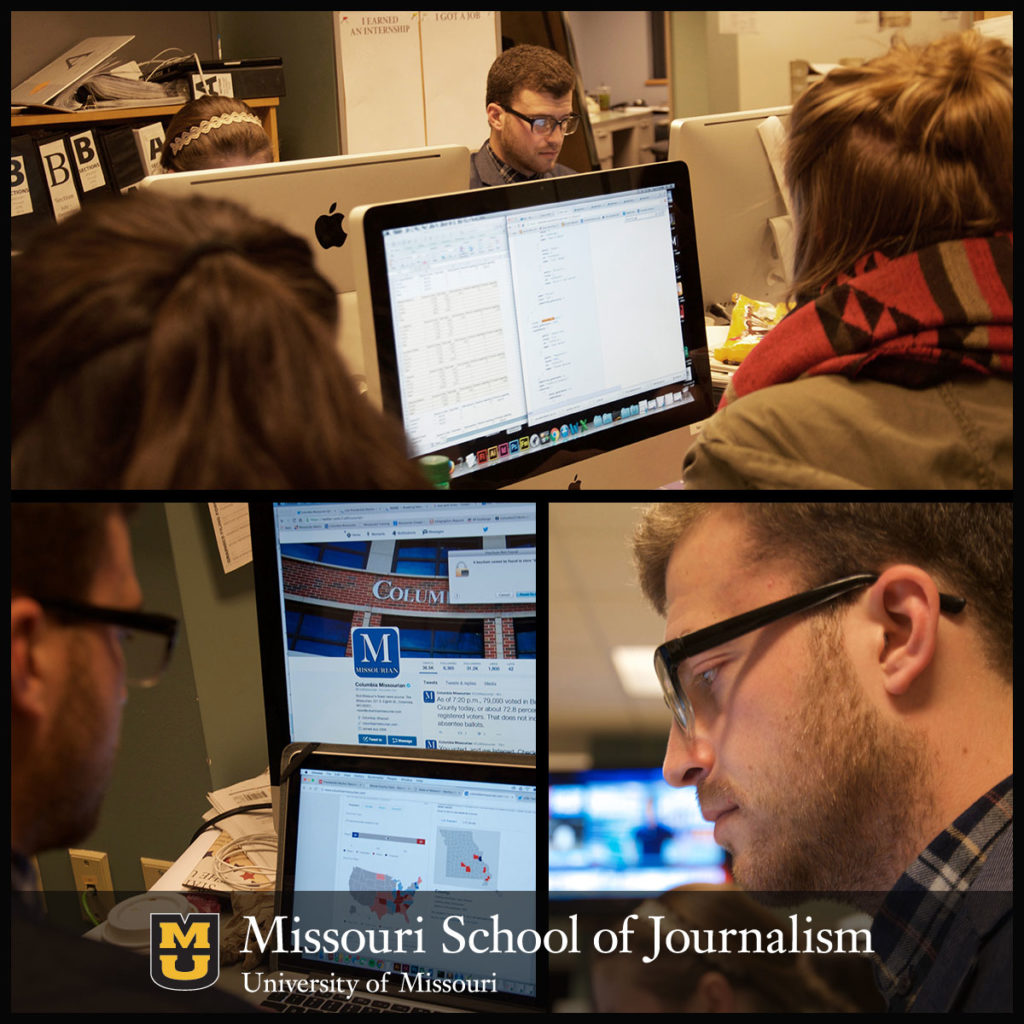 By Abby Gillum
Columbia, Mo. (Nov. 15, 2016) — Daniel Levitt, a master's student studying data journalism, records election results with a team of students in the Columbia Missourian newsroom on Nov. 8. As a graduate teaching assistant for the information graphics course, Levitt was instrumental in the graphics desk's election night effort. His team compiled real-time results from the 2016 presidential election to create interactive digital maps of Missouri that displayed the results in each county and legislative district. In the weeks leading up to the election, the team also compiled maps of Missouri's election data from 2000 to the present in order to highlight trends and changes over the past 16 years.
Levitt says the creative freedom he is given in his courses at the Missouri School of Journalism has helped him to discover more effective techniques to present data, which is central to telling a complex story to any audience. "Data journalism makes stories simple, clear and easy to get to the heart of the issue," Levitt says. "When you have the facts, there's no argument, no ambiguity." Photo by Abby Gillum.
Updated: October 9, 2020
Related Stories
Expand All
Collapse All
---