Mark Horvit wins 2022 Provost's Award for University Citizenship in Faculty Leadership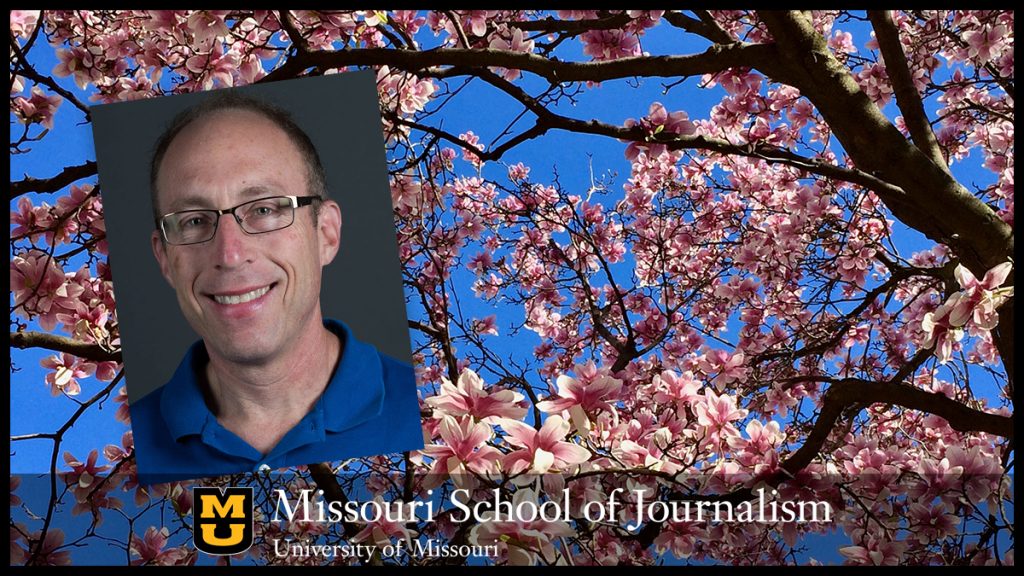 Columbia, Mo. (May 3, 2022) — Mark Horvit, a professor at the Missouri School of Journalism, has been announced as the winner of the 2022 Provost's Award for University Citizenship in Faculty Leadership. The honor, which comes with a $1,000 prize, was announced at an awards ceremony during the Mizzou's Faculty Excellence Week and recognizes exemplary leadership.
"Mark's leadership, drawn from a deep well of experience in the industry, has been so valuable to students, faculty, and staff across the School of Journalism's One Newsroom," said David Kurpius, dean of the School of Journalism. "He could not be more deserving of this award, which recognizes his commitment to strong community news and to the development of the next generation of world-class reporters."
Horvit teaches investigative reporting and currently serves as director of the State Government Reporting Program at the School of Journalism, which incorporates each of the professional news outlets at the School and has become the largest capitol bureau in the country since he took on the role in 2016. He previously served as interim executive editor of the Columbia Missourian and executive director of Investigative Reporters and Editors, and has nearly three decades of experience as a reporter and editor.
In response to receiving the award, Horvit emphasized the collaborative nature of the One Newsroom and the statehouse reporting program.
"It's an honor and I appreciate the recognition, but what the award really recognizes is the ways in which the news outlets in the School of Journalism are intentionally working together on both big projects and daily coverage," Horvit said. "Our reporting at the Capitol is one example of that, and a place where we've been able to work out some of the issues that arise when melding different news platforms that have varying demands and deadlines."
The Provost's Award was one of a series of annual, university-wide honors announced during Faculty Excellence week. In announcing the winners, Mizzou Provost Latha Ramchand highlighted the impacts of their work that reach beyond the university.
"We are so grateful for the daily contributions these honorees make to research, teaching, service, leadership, extension and outreach," Ramchand said. "They inspire us and are making an impact for the citizens of Missouri and beyond."
Updated: May 3, 2022
Related Stories
Expand All
Collapse All
---