New York City Internship Program to Be Offered Year-Round
Semester Highlights Include Networking, Tours, Professional Development and Seminar Class
Columbia, Mo. (March 16, 2016) — Students at the Missouri School of Journalism now have the chance to spend a fall or winter semester gaining professional experience in New York City as part of their studies, thanks to an expansion of the MU Journalism Abroad New York City Internship Program. Previously, the program had only been offered during the summer session.
"New York is, of course, the media capital of the world," said Fritz Cropp, associate dean for Global Programs. "For years, our students have had fantastic experiences there in the summer, and from discussions with alumni and friends of the School we recognized there is ample opportunity for students throughout the year."
The program will be overseen by Reuben Stern, currently the deputy director of the Futures Lab at the Donald W. Reynolds Journalism Institute, which is housed at the School. Stern will move to New York in May.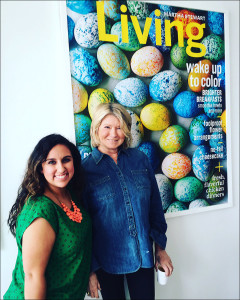 Previously, Stern served as the managing editor of the Columbia Missourian, one of seven professional newsrooms operated by the School that provide a training ground for Missouri journalism students. Stern led the MU Journalism Abroad New York City summer program in 2014. He joined the School in 2002 and is an alumnus.
"Reuben has served in multiple capacities around the School and is perfectly suited to lead this program," Cropp said. "He has worked with students from across the different disciplines within the School, and he really understands our 'Missouri Method' approach to hands-on learning. His work at RJI also has given him important insight into our rapidly changing industry and the new skills our students will need to succeed."
The program arranges housing for participants and allows students to earn school credit for their internships and for attending a dedicated seminar-style class. Through these sessions students visit media offices, interact with alumni, and learn about the varied opportunities that the media hub has to offer.
"In addition to giving students a fantastic experience, this permanent presence in the city will help us identify new ways both the School and RJI can work together with industry partners to create the future of journalism," Stern said.
Previous participants in the New York City summer program have interned at notable news media organizations and strategic communication agencies such as The Ad Council, Country Living magazine, CNN, Fox News, Glamour magazine, NBC, MTV, Red Light PR, Standard & Poor's, Taktical, United Nations Alliance of Civilizations and The Wendy Williams Show.
"The New York program was great because we got to tour media companies other than where we were interning," said Abbie Wenthe, who interned at Seventeen Magazine as part of the summer program in 2014. "We had so many opportunities to network with professionals."
MU Journalism Abroad also operates similar full-semester internship programs in Washington, D.C.; Brussels; London; and Barcelona.
Updated: September 22, 2020
Related Stories
Expand All
Collapse All
---