Missouri Students Document Life in South Africa
Trip Teaches the Power of Forgiveness and Perseverance
By Kiara Ealy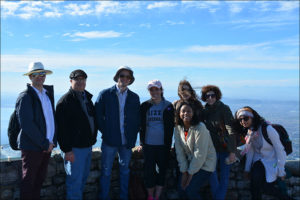 Columbia, Mo. (Aug. 30, 2016) — For the third year in a row, Missouri School of Journalism Professor Randall Smith, the Donald W. Reynolds Endowed Chair in Business Journalism, provided a once-in-a-lifetime opportunity for students to experience and explore both the rich and painful past of South Africa. With the help of University of Western Cape Dean Emeritus of the Faculty of Education Harold Herman, five journalism students and one MBA student immersed themselves in the culture of South Africa through interviewing, research and safaris.
The University of Missouri 30-year partnership with the University of Western Cape has made it possible for students throughout the years to participate in a cultural exchange. Smith, who wanted to document South Africa's triumph over apartheid, acknowledges the importance of students documenting living history and started the Short-Term Cape Town Program.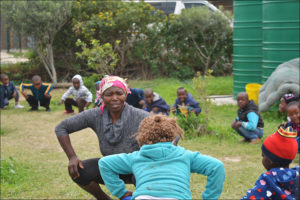 "We have access to the Mayibuye Archives at the University of Western Cape, where there are personal papers of leaders like Nelson Mandela, Bishop Tutu and Albie Sachs – plus others unknown to many in South Africa," Smith said. "Our goal is to bring the archives to life by telling the stories of people who are rapidly disappearing due to age. We are in a race against time."
The archive of freedom fighter and lawyer Albert "Albie" Sachs sparked the attention of Smith and his students upon arrival at the UWC Mayibuye Archives. Smith and his students were invited to Sachs' home to learn the price he paid for the freedom of others. Sachs survived both exile and a car bomb that nearly ended his life, among other things, all for the sake of ending apartheid and ensuring equality for South Africans. Ultimately, he was appointed by Nelson Mandela to serve on the Constitutional Court of South Africa.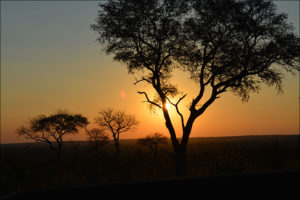 All six students created projects to suit their concentrations and careers goals. Katie Yaeger, a journalism graduate student, said the time abroad has helped her better understand communication in a globalized society.
"It's so important to be aware of and understand cultural differences, whether you're running a news organization or designing a product for a social network," Yaeger said. "Whatever job I have in the future, I know I will keep the lessons I learned in South Africa in mind when thinking about how best to serve my audience."
For other students, the three-week trip taught them how important it is to document everyday people and events.
"This trip has certainly made me more interested in reporting on recent historical events and realize how it is important to just listen to people, who have lived through it, talk about how they perceive the event," said Anadil Iftekhar, a journalism graduate student.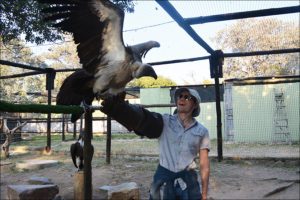 Smith said each trip to South Africa reveals a piece of history uncovered through his students' eyes and teaches them something new.
"I hope students learn some key life lessons: First, Nelson Mandela's idea that reconciliation is more powerful than retribution," Smith said. "The potential and struggle of the new South Africa. The awe and beauty of the continent. And, finally, that our students develop new storytelling skills."
Other experiences included a rugby game, museum trips, visiting the former prison cell of Nelson Mandela on Robben Island and attending the celebrations commemorating the MU/UWC Partnership.
The Mizzou Advantage, an interdisciplinary strategic investment program at MU, and the Center for the Digital Globe provided generous travel support for the students taking part in the Mayibuye Archives project.
Updated: September 30, 2020
Related Stories
Expand All
Collapse All
---