3 Missouri Graduate Students Were Among 14 Aspiring Journalists to Study Foreign Media in Berlin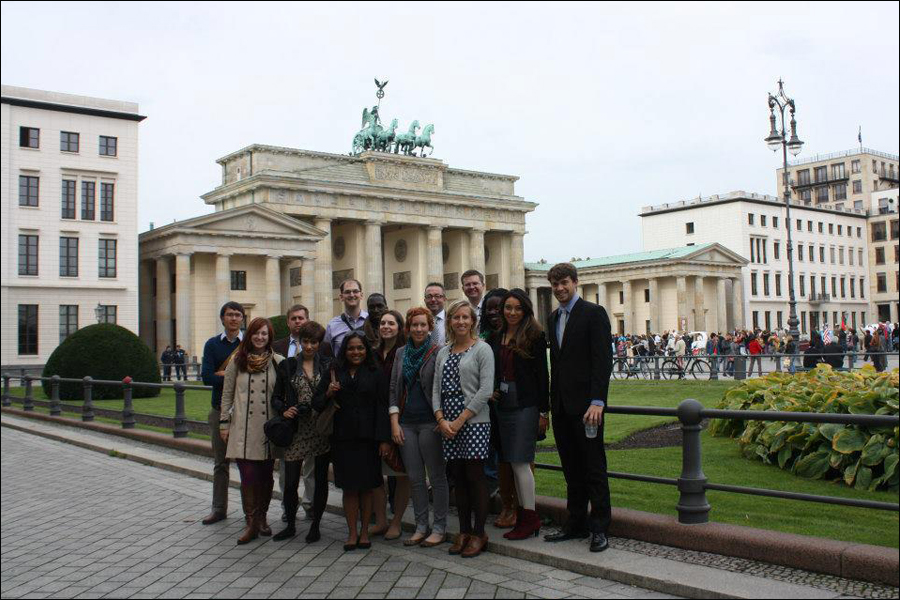 The 'Young Journalists in Germany' Program Was Hosted by the German Embassy
Columbia, Mo. (Feb. 6, 2013) — Master's students Jon McClure and Meredith Turk along with Eric Holmberg, MA '12, participated in the "Young Journalists in Germany" program during the fall 2012 semester. They were among 14 aspiring journalists from around the nation selected for the program.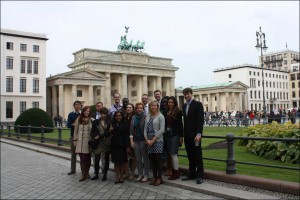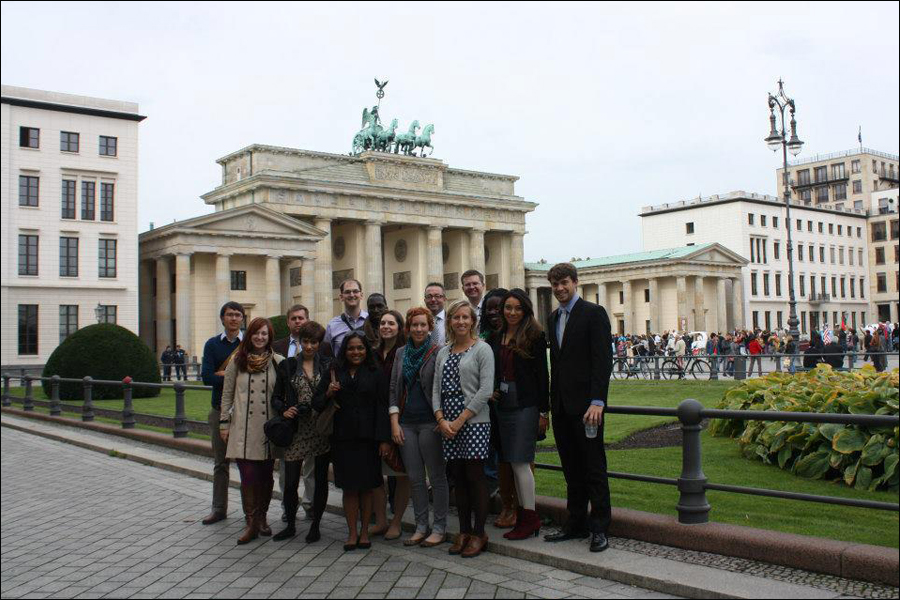 The group had the opportunity to discover and discuss the United States' and Germany's common interests, endeavors and challenges in politics and as societies and how these relate to journalistic work. The workshops also provide a framework to build personal networks. Some time was dedicated to cultural experiences such as visiting popular tourist sites such as the Brandenburg Gate and participating in Oktoberfest.
Among the editors and reporters who visited with the students was Stefan Kornelius, international affairs editor of Süddeutsche Zeitung, the largest and most-respected national quality daily newspaper in Germany. He is writing the only authorized biography of German Chancellor Angela Merkel. Turk said she enjoyed hearing Kornelius speak candidly about the world leaders he met throughout his career.
The students also met with editors of other publications based in Berlin including TAZ, a metro paper, and Bild, a daily tabloid.
McClure said he came away thinking the media environment in Germany is much healthier than in the States.
"Mostly that's because the German people, through their experience in the 20th century, were convinced the press should fundamentally be a social exercise rather than fiscal one," he said. "So they keep it financially as well as editorially independent by earmarking state subsidies for many of the press outlets."
The Missouri School of Journalism graduate students also were able to meet with peers from Deutsche Journalistenschule, a top journalism school in Germany.
"I was very impressed with their work and creativity," Turk said. "Fellow journalists across the world seem to be in it together and willing to create something out of the ashes of a changing industry. I still speak with many of the contacts I made there. I hope to do projects with them some day."
Updated: July 13, 2020
Related Stories
Expand All
Collapse All
---