Professional Journalists Pair Up Students in Missouri and India for Reporting Project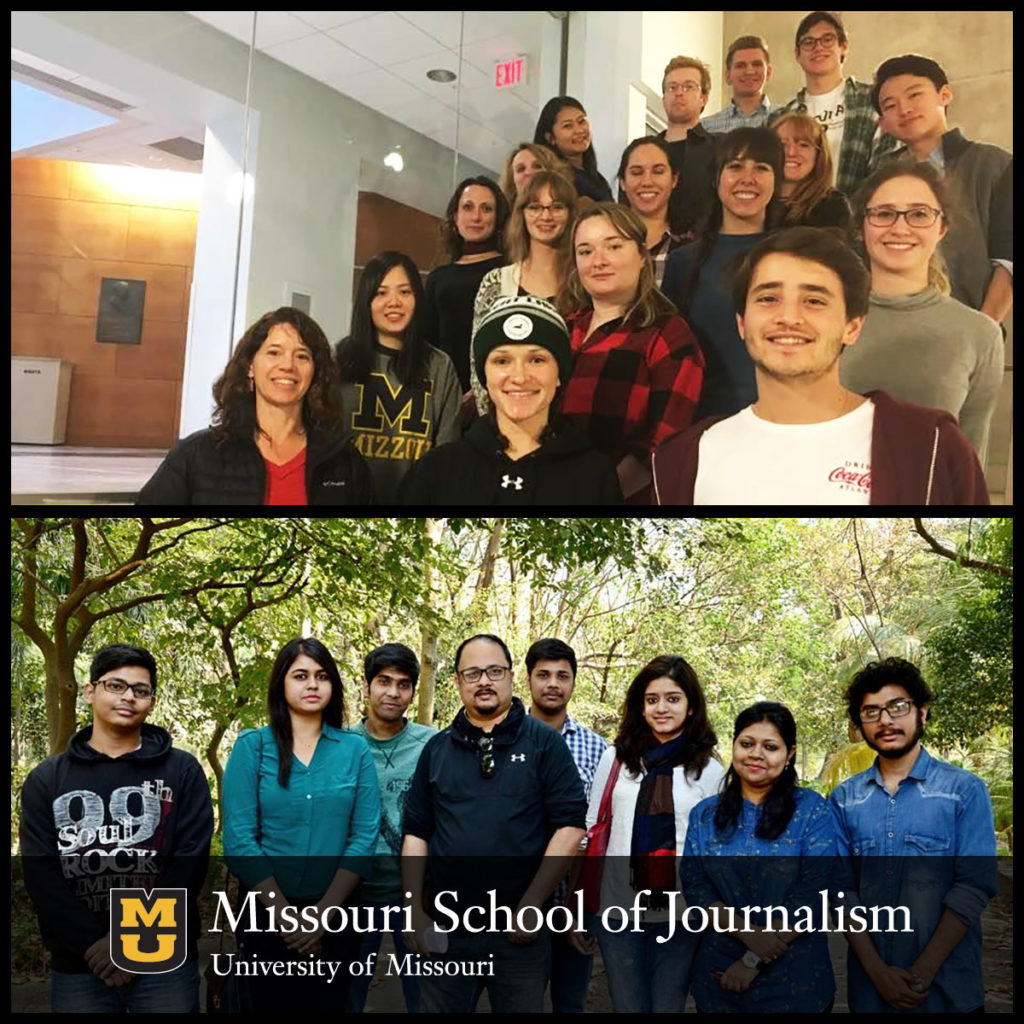 Missouri School of Journalism students and faculty have formed a unique international journalism partnership with journalism students in India.
Their Multimedia Stories Will Be Published in Both Countries at the End of the Semester
By Elizabeth Cassidy
Columbia, Mo. (March 27, 2017) — Missouri School of Journalism students are building global understanding with the U.S./India Reporting Project, which pairs U.S. and Indian journalism students to create international stories.
Nineteen Missouri journalism students first met Jan. 15 for an all-day reporting workshop under the guidance of Laura Ungar, an investigative and enterprise reporter specializing in health for USA Today and The Courier-Journal. The students developed story ideas connecting Missouri with India, such as maternal mortality, the business of yoga and agriculture exports.
Meanwhile, in India, seven journalism students began working on the project under the direction of Sujoy Dhar, founder of the news agency India Blooms, based in Kolkata, India. The students are pursuing master's or graduate degrees in journalism and English at Calcutta University, Rabindra Bharati University and other affiliated colleges.
"Our world is so connected, and it's more important than ever to forge global ties among students in both countries," Ungar said. "India and the United States are the world's largest democracies, and journalism plays a vital part in ensuring democracy flourishes. We hope our students realize the importance of their craft and make connections with each other while reporting about topics that connect their countries."
The American and Indian students are working in small teams to report, write and develop multimedia on their chosen topics, communicating remotely through tools such as Skype and WhatsApp. The finished team projects – each including a main story, sidebar, and multimedia – will be published after the end of the semester in both countries. The Center for the Digital Globe provided funds to support the project.
"I'm incredibly excited to be working on an international story," said Rachel Thomas, a junior convergence journalism student investigating home births in the U.S. and India. "This project is special because it connects American and Indian journalism students to bring to light a story that connects and affects both countries on a local and global scale."
Ungar, who is based in Louisville, Kentucky, returned to Columbia in March, when Dhar joined her for the second workshop. The third and final workshop will be in April.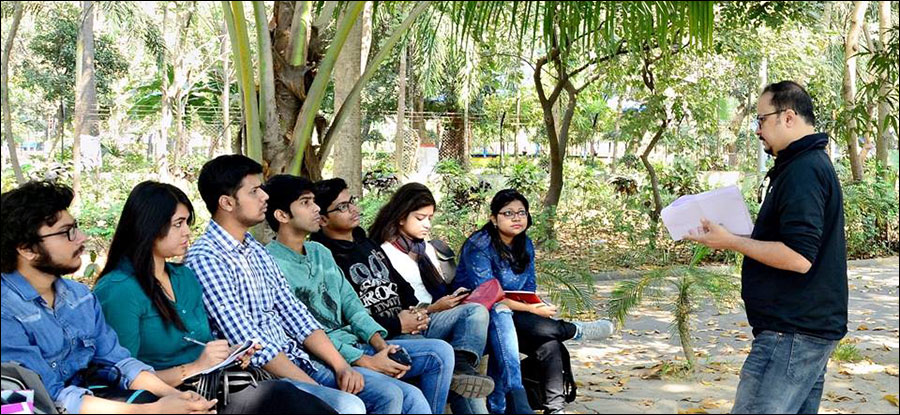 Missouri School of Journalism faculty members Sara Shipley Hiles and Randy Smith, who helped bring the program to Missouri, are available for on-the-ground assistance in between.
"The perspective that one gains through another's eyes is invaluable," Smith said. "This is a wonderful opportunity for our students."
Ungar and Dhar came up with the idea of a joint reporting course after meeting in India in 2007. They began giving talks and organizing workshops in countries a couple of years later. Ungar and Dhar previously taught the reporting project at the University of Kentucky. This is the first time the class has been offered at the Missouri School of Journalism.
During the fall 2016 semester, Ungar and Dhar visited MU to talk about their work. Ungar's visit was sponsored by Science, Health and Environmental Journalism @ Mizzou and funded in part by student fees. Dhar's visit was sponsored by the Missouri School of Journalism and the Center for the Digital Globe.
Elizabeth Cassidy is a senior pursuing degrees in health, science and environmental journalism and psychology. She also is a student intern for the Association of Health Care Journalists, which is headquartered at the school.
Updated: October 14, 2020
Related Stories
Expand All
Collapse All
---