Alison Young
Director, Global Programs, Washington Program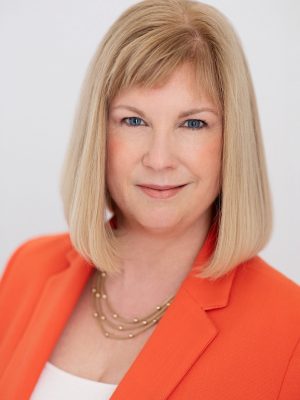 Download High-Resolution Photo
Professor, Curtis B. Hurley Chair in Public Affairs Reporting
Areas of Expertise
Environmental Journalism
Investigative Journalism
News Writing
ALISON YOUNG is an investigative reporter and serves as the Curtis B. Hurley Chair in Public Affairs Reporting and director of the Missouri School of Journalism's Washington Program.
Throughout her career, Young's reporting has focused on how the work of federal agencies and policymakers in the nation's capital have impacted the lives of people across America. Her journalism has prompted congressional investigations, policy reforms, environmental cleanups and the removal of dangerous products from store shelves.
Young joined the university in August 2019 after nearly 10 years as an investigative reporter for USA TODAY. She is a past president of the board of Investigative Reporters and Editors, an international journalism training organization based at the Missouri School of Journalism.
Young has worked as a reporter and editor for national and regional news organizations, including the Detroit Free Press, The Atlanta Journal-Constitution, The Arizona Republic, Dallas Times Herald and Knight Ridder's Washington Bureau. And she has reported on a wide range of federal agencies including the Centers for Disease Control and Prevention, U.S. Department of Agriculture, Food and Drug Administration, Environmental Protection Agency, Department of Veterans Affairs and the Consumer Product Safety Commission.
Young has revealed safety lapses at bioterror research labs, food manufacturers and nursing homes; hazards in municipal water systems and near forgotten lead factories; the criminal backgrounds of dietary supplement makers and the role of substandard hospital care in maternal deaths.
Her first book — Pandora's Gamble: Lab Leaks, Pandemics, and a World at Risk — was released in April 2023.
She has been honored with dozens of reporting awards, including three National Press Club Awards, three Scripps Howard Awards, three Gerald Loeb Awards, the Hillman Prize and an Alfred I. duPont-Columbia University Award. Her work has also been honored by the National Academies of Sciences, Engineering, and Medicine.
Young has a bachelor's degree in journalism from the University of Kansas.
Curtis B. Hurley Chair in Public Affairs Reporting
When Edgar A. McLaughlin graduated from the Missouri School of Journalism in 1931 and walked out the doors of Neff Hall, he said, "If I ever make any money, I am going to do something for this place." The chair was funded by an estate gift from E.A. and Lucile McLaughlin, and established in 1998. Mr. McLaughlin requested that it be named not for him but for the country editor who encouraged McLaughlin to attend Missouri and lent him $400 to do it in 1927. Curtis B. Hurley was the editor of the Camden (Ark.) Evening News and the Morrilton (Ark.) Democrat.
Publications
Pandora's Gamble: Lab Leaks, Pandemics, and a World at Risk (Hachette/Center Street, April 25, 2023) https://www.centerstreet.com/titles/alison-young/pandoras-gamble/9781546002932/
Lab-created bird flu virus accident shows lax oversight of risky 'gain of function' research (USA Today, April 11, 2023) https://www.usatoday.com/story/opinion/2023/04/11/lab-leak-accident-h-5-n-1-virus-avian-flu-experiment/11354399002/
How did the Covid pandemic begin? We need to investigate all credible hypotheses (The Guardian, March 2, 2023): https://www.theguardian.com/commentisfree/2023/mar/02/covid-19-pandemic-origin-answers-political-feud
Young, A., Blake, J. (2020, August 17) Near Misses at UNC Chapel Hill's High-Security Lab Illustrate Risk of Accidents with Coronaviruses. ProPublica.
Young, A., Blake, J. (2020, August 17) Here Are Six Accidents UNC Researchers Had With Lab-Created Coronaviruses. ProPublica.
Young, A., Kelly, J. (2019, May 21) Episiotomies are painful, risky and not routinely recommended. Dozens of hospitals are doing too many. USA Today.
Young, A., Kelly, J., Schnaars, C. (2019, March 7) Hospitals blame moms when childbirth goes wrong. Secret data suggest it's not that simple. USA Today.
Updated: April 20, 2023