Shuhua Zhou Named the Leonard H. Goldenson Endowed Chair in Radio and Television Journalism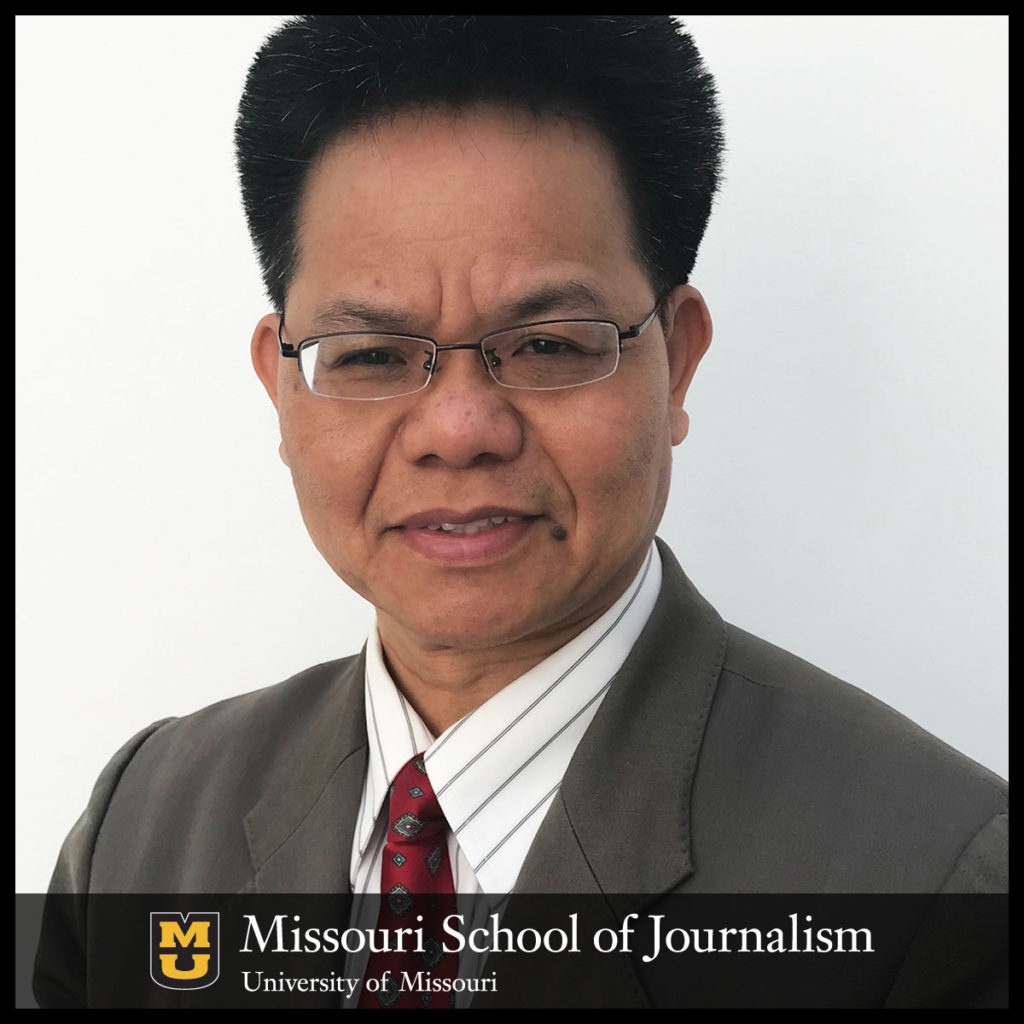 Pioneering Chinese journalist Shuhua Zhou has been named the Leonard H. Goldenson Endowed Chair in Radio and Television Journalism at the Missouri School of Journalism, effective Aug. 6.
Columbia, Mo. (June 4, 2018) — Shuhua Zhou has been named the Leonard H. Goldenson Endowed Chair in Radio and Television Journalism at the Missouri School of Journalism, effective Aug. 6. The position aims to help develop research programs and educate communities through local broadcast stations. The chair is named for Leonard Goldenson (1905-1999), who founded the American Broadcasting Company.
In making the announcement, Dean David Kurpius praised Zhou's industry experience, abundant scholarship and global perspective in making him uniquely qualified to develop the intent behind the Goldenson Chair.
"Shuhua's pioneering work has been at the intersection of theory and practice, what we call the 'Missouri Method' of hands-on training in real-world news media and strategic communication agencies," Kurpius said. "As the Goldsenson Chair, Zhou will work closely with those in industry and academe to address the interdisciplinary transformations and advancements taking place in broadcast today."
Professionally Zhou pioneered broadcast news in English in Southern China and anchored, reported and edited English-language news for the Guangdong TV Station (GDTV) in Guangzhou, P.R. China. GDTV is the third largest TV station in the country and serves four southern provinces with an audience more than 175 million. Zhou has worked as a consultant, teacher as well as an interpreter and translator for international broadcast workshops and documentaries. He was recognized in 2007 by the Guangdong TV Artists' Association as one of the "100 Best TV Hosts" for his professional work as anchor and director of the English News program at the Guangdong TV Station from 1988 to 1993.
Zhou joins the Missouri School of Journalism after serving as a professor and associate dean for Graduate Studies (2000-06) at the College of Communication and Information Sciences at Alabama for 19 years. He was a member of the Department of Telecommunication and Film and later the Department of Journalism and Creative Media.
His primary research areas are television news and human cognition of mediated messages using news as his primary stimuli. Zhou engages in three areas of investigation involving the representation, utilization, and manipulation of information on television. He studies how people learn from television news, focusing on the basic processes of news cognition, including perception, attention and memory as well as individual and situational differences in cognition. Zhou has published numerous articles in flagship communication journals.
Zhou is the current president of the Chinese Communication Association, editor of Communication and Society and associate editor of Computers in Human Behavior, as well as a member of the editorial board of several peer-reviewed journals. He is a frequent speaker in many foreign universities, including a position as Senior Fellow at Nanyang Technological University in Singapore and that of external examiner at a number of universities in Hong Kong and Macao.
Zhou earned his doctorate and master's degrees from Indiana. He has also earned a Bachelor of Science degree in tropical crops from the South China College of Tropical Crops (now Hainan University) and a Bachelor of Arts degree in English language and literature from Jinan University.
The Goldenson Chair in Local Broadcasting, established in 1982, is one of 10 endowed chairs at the Missouri School of Journalism. The others and when they were established are: Meredith Chair in Service Journalism (1986); Lee Hills Chair in Free-Press Studies (1995); Knight Chair in Digital Editing and Producing (1997); Maxine Wilson Gregory Chair in Journalism Research (1997); Houston Harte Chair in Journalism (1998); Curtis B. Hurley Chair in Public Affairs Reporting (1998); Missouri Chair in Community Newspaper Management (2000); Society of American Business Editors and Writers Endowed Missouri Chair in Business and Financial Journalism (2000); and the Donald W. Reynolds Endowed Chair in Business Journalism (2008).
Updated: November 4, 2020
Related Stories
Expand All
Collapse All
---