New Professional Group Helps Students Hone Copy-Editing Skills
By Kate Greer
Columbia, Mo. (Sept. 22, 2006) — A new student organization at the Missouri School of Journalism is helping the next generation of copy editors get a head start on their careers.
Missouri's student chapter of the American Copy Editors Society, which is one of only six in the nation, focuses on helping students develop skills such as headline writing, story editing and layout.Columbia, Mo. (Sept. 22, 2006) — A new student organization at the Missouri School of Journalism is helping the next generation of copy editors get a head start on their careers.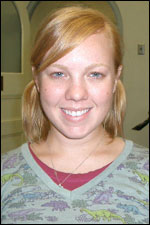 New innovations in technology and journalism are increasing the demand for strong, skillful editors in today's ever-evolving media environment, according to Jacqui Banaszynski, the School's Knight Chair in Editing.
"Editors have always been the gatekeepers of faith in journalism. That role is more vital than ever because there are so many more venues for news and information and because of the movement to citizen journalism," Banaszynski said. "Organizations with strong editors provide quality, reliable news that people can trust because they know it has been thought about for accuracy, reliability and fairness."
During the chapter's meetings students hear guest speakers, plan field trips and other events and discuss issues of importance to the growing copy editing profession. In addition, the members have the opportunity to attend the national ACES annual conference.
Banaszynski said that many students don't understand until later in their college careers that editing is as much of a career path for journalists as is reporting. "Hopefully, ACES provides a way to reach students sooner, so they can begin developing their interest earlier."
To be a successful copy editor, one must possess a variety of skills and a keen eye for detail, said Mary Lawrence, a research associate in newspaper journalism, national ACES liaison and adviser to Missouri's student chapter.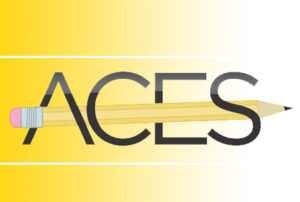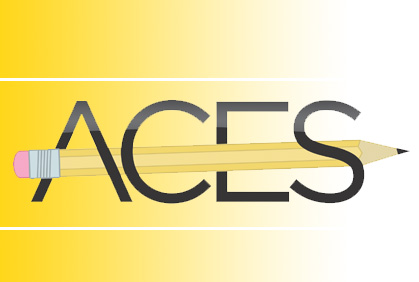 "You should start with a love of language and an appreciation for storytelling," Lawrence said. "From that you develop an eye for reading a story to see if it holds together. Do the facts fit? Can you follow the tale? You become attentive to detail, to spelling and grammar and the style of your news organization. You must be creative and have the ability to write headlines and cutlines, perhaps design pages and make decisions about where stories play."
Copy-editing students at the School gain real-world experience at the Columbia Missourian, where they work side by side with professional journalists on eMprint and other innovative news platforms. Will Dean from the Savannah (Ga.) Morning News and Lisa Clausen from the StarTribune in Minneapolis were recently named the 2006-07 Fellows in the Knight Center in Editing Excellence.
Six Missouri Journalism students and three faculty members attended the 2005 conference at which Missouri Journalism student Diego Sorbara won the Aubespin Scholarship, a $2,500 award that honors the top copy-editing student in the U.S.
"For anyone vaguely interested in copy editing, ACES is a great place to go to see if it is something you want to do. If you know you're interested in copy editing, getting involved in ACES is a necessity," said Sallie Hickel, chapter secretary for the 2005-06 year. A newspaper journalism major from St. Peters, Mo., Hickel plans to work as a copy editor at a newspaper in the western part of the U.S. when she graduates next year.
"The spring conference is an excellent opportunity to rub elbows, get input on great places to work and learn to put together a portfolio. And it is a lot of fun," said Hickel.
For more information about ACES chapter meetings, events planned and other benefits of membership, contact Mary Lawrence. Other Missouri Journalism faculty involved with the ACES student chapter include Michael Fuhlhage and Margaret Walter, assistant professors in newspaper journalism, and Jennifer Moeller, associate professor in magazine journalism.
---
Kate Greer, of Marshalltown, Iowa, is a senior in the strategic communication emphasis area with a double major in psychology. Kate will graduate in May 2007 and plans to attend law school. She is a member of the University of Missouri's cross country and track team.
Updated: April 13, 2020
Related Stories
Expand All
Collapse All
---