A First: Social Media Reporter Among Those Covering SEC Championship Game for the Missourian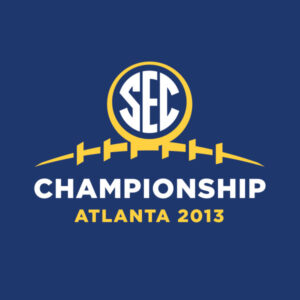 Columbia, Mo. (Dec. 6, 2013) — From the moment the Columbia Missourian team leaves the University of Missouri columns to the arrival in Atlanta, its members will give readers and followers a sense of the road trip and images of Tiger fans they meet along the way.
For the first time the Missourian is sending a member of its community outreach team on the road to enhance storytelling efforts.
Convergence journalism senior Andrew Gibson is joining two writers and two photojournalists as they cover the SEC Championship Game in Atlanta. He'll be documenting fan activities and observations using social media platforms like Twitter, Instagram, Facebook, Vine and Storify. Highlights from those platforms will be published on ColumbiaMissourian.com. Gibson also will invite the fans he meets to contribute their own photos and stories for posting in the Missourian's "From Readers" section.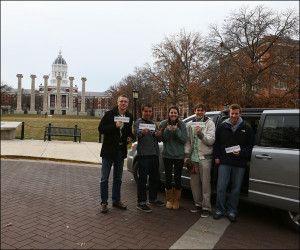 Photo editor-photographer Amy Stroth and photographer Kevin Cook as well as reporters Matthew Fairburn and Alex Smith will supplement Gibson's social media efforts in addition to handling their own assignments.
"Our community outreach team's social football coverage plays a big role in the newsroom's approach to the game and the fan experience, and I'm thrilled to have the chance to take that show on the road," said Joy Mayer, associate professor. "The Missourian's coverage would seem incomplete without it, and I'm excited that the newsroom can invest in social coverage in this way."
Back in the Missourian newsroom, the outreach team will create a rolling, live report through a curation of social activities – from readers as well as from its journalists on the scene – on the Social Football page. That page is an embed from a platform called RebelMouse, which makes it easy to display visual content from a variety of platforms. The team also will use Storify to present frozen snapshots around themes and more narrow topics.
Visit columbiamissourian.com to access the Columbia Missourian's SEC Championship Game coverage.
Updated: July 21, 2020
Related Stories
Expand All
Collapse All
---