Missourian, Journalism Students Win Missouri Better Newspaper Awards
Columbia, Mo. (Oct. 7, 2003) — The Columbia Missourian won first-place awards for general excellence, news content, newspaper design and investigative reporting in the 2003 Missouri Better Newspaper Contest, conducted by the Missouri Press Association.

Executive Editor Tom Warhover was pleased with how the Missourian performed. "In some cases, we went up against the biggest papers in the state and fared well," Warhover said. "We fared excellently against newspapers of our class."
The contest in most categories pits newspapers of similar circulation classes against each other. In some cases, however, contestants competed against every participating newspaper in the state. Entries were judged by members of the Colorado Press Association.
The Missourian won first place for general excellence in the mid-size Class 2 category, which included papers such as the Independence Examiner and the Branson Daily News. The Colorado judge for that category called the Missourian "intelligent, enterprising and well-written. (There were) lots of surprises throughout."
The Missourian also took first place in Class 1 of the best news content and best newspaper design categories, which included the state's smaller and mid-size papers. The Missourian earned first in the content category with entries that showed it is "well-stocked with breaking news, state news, community interest," the judge said.
Warhover said the performance "reaffirms what the paper is and what we're about: a daily, community newspaper for the people of Columbia and Mid-Missouri."
Missourian reporter Ann Friedman won first place for best investigative reporting in Class 1 for her story on the challenges faced by mothers in prison. "Solid research and presentation of data added depth to the story, which is told effectively through the ordeals of women and their families," the judge said.
In addition to its first-place finishes, the Missourian earned second place among dailies in its class for best front page and for best religion coverage. Reporter Pat Healy won second place for best feature story and Chad Jennings for best sports story.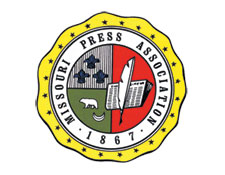 The Missourian's coverage of elections earned it a third-place award in the best government coverage category.
"Admirable use of sources, and their words put everything into context," the judge said. "The stories tackled important, complex facts simply and concisely without lapsing into the 'nose-bleed zone.' Good work."
Finally, the Missourian earned an honorable mention for best information graphics, a category in which it competed with the largest newspapers in the state.
Despite the success, there is plenty more to work on, Warhover said.
"We can always get better," he said. "The common theme is: How can we better involve readers as citizens, to act on whatever they learn from the paper?"
Updated: March 9, 2020
Related Stories
Expand All
Collapse All
---