Morgan Cook, MA '08, Named San Diego Journalist of the Year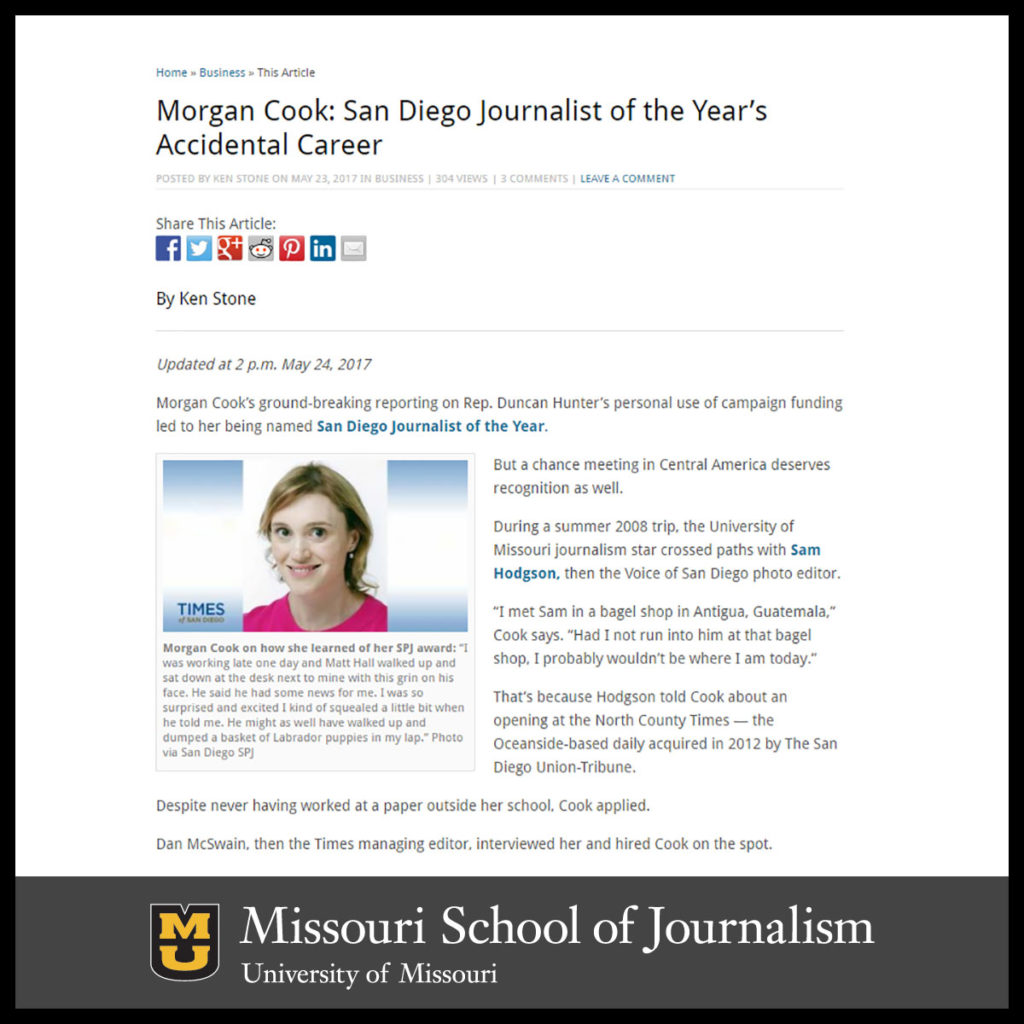 Columbia, Mo. (May 25, 2017) — The path Morgan Cook, MA '08, took to being named 2017 San Diego Journalist of the Year had many twists and turns. Her first job after graduating with an English degree from the University of Missouri in 2004 was at a literary talent agency in New York. "It wasn't a great fit," she says of the position.
Cook's father suggested she pursue a master's in journalism because it combined some of her favorite things such as teaching, reading, writing and learning. Cook impressed her Missouri School of Journalism professors with her energy, enthusiasm and determination as she reported for the Columbia Missourian, a community newspaper that covers the 150,000 citizens of Boone County. "She can smell a story from a mile away, which not everyone can do," says Associate Professor Katherine Reed, who was one of Cook's reporting teachers.
After graduating in 2008, it was a chance meeting at a bagel shop in Antigua, Guatemala, that Cook met Sam Hodgson, then the Voice of San Diego editor. He told her of an opening at the Oceanside-based North County Times. She applied and was hired on the spot. It was her ground-breaking reporting on Rep. Duncan Hunter's (R-California) personal use of campaign funding that led her to being named the award recipient.
Updated: October 22, 2020
Related Stories
Expand All
Collapse All
---