Field-Test of the World's First EmPRINT Newspaper to Begin March 6
Columbia, Mo. (March 1, 2005) — The Columbia Missourian will begin a field-test March 6 of the world's first Electronic Media Print (EmPRINT) newspaper edition. The Missourian, a community daily newspaper serving the Columbia region, is operated by the Missouri School of Journalism.
Roger Fidler, the inaugural Visiting Fellow of the Donald W. Reynolds Journalism Institute, developed the EmPRINT edition. The Institute focuses on advanced studies in journalism and its role in democratic societies.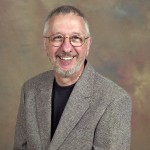 "We hope people from all over the world will participate in this free trial," said Fidler. "It represents a real opportunity for journalists, citizens and scholars to shape the future of newspapers."
The EmPRINT edition will employ an innovative new format that brings together familiar qualities of printed newspapers with the interactivity of the Web. Unlike other digital editions, which merely replicate a publication's printed pages, EmPRINT editions are designed specifically for downloading and reading offline on contemporary computer screens. Adobe Acrobat Reader and QuickTime Player are the only required software. Both are free and usually pre-installed on computers.
With EmPRINT editions, the contents of publications are repackaged in magazine-size page forms that open in full-screen view to provide a visually rich, comfortable reading experience.
There is no page scrolling and no distracting computer or browser clutter. And there are no annoying pop-ups or intrusive elements. Pages display quickly with none of the long delays that often occur when reading online digital publications.
The contents of EmPRINT editions are hyperlinked, like the Web, and enhanced to include additional information, as well as to take full advantage of digital media technologies that can add value for readers and advertisers alike, such as video, audio and interactive forms.
Subscriptions are free during the field test. Guest readers initially will need to complete a brief registration form before accessing the EmPRINT edition on the Columbia Missourian EmPRINT Web site. Each week subscribers will be asked to provide feedback about their experiences in reading the EmPRINT edition.
"The only way we can answer questions about the ease of use, design and other important issues is to put the editions in the hands of readers and ask for feedback," Fidler said. "We also want to test new advertising models and to learn how to efficiently integrate the production of EmPRINT editions into the newsroom workflow," he said. Seminars for media professionals about the results of the field test will be scheduled for later this year.
The EmPRINT concept is not limited to newspapers, Fidler noted; it could be adapted for magazines, journals, catalogs and other publications.
OverDrive Inc. will provide Internet hosting services during the field test. The Cleveland-based company is a leading provider of enterprise Digital Rights Management and associated digital media solutions.
Fidler has spent 25 years advancing digital publishing concepts as an executive with Knight Ridder Inc. and most recently as a journalism professor at Kent State University. His research has been sponsored by the Los Angeles Times and Adobe Systems Incorporated. He is internationally recognized as a new media pioneer and visionary. In 2003 and 2004 he was named as a finalist for the prestigious World Technology Award in Media and Journalism. He has published a seminal book on new media and is a frequent speaker at conferences worldwide.
The Institute was announced in February 2004 with a $31 million grant from the Donald W. Reynolds Foundation, a national philanthropic organization founded in 1954 by the late media entrepreneur for whom it is named. Headquartered in Las Vegas, Nev., it is one of the largest private foundations in the United States.
Pam Johnson serves as the Institute's founding executive director. A long-time media professional, she most recently served as a member of the Leadership Faculty at the Poynter Institute for Media Studies and as the Senior Vice President for News and Executive Editor at The Arizona Republic in Phoenix. The Reynolds Journalism Institute's physical facilities are scheduled to open in 2007.
USA TODAY.com
Web site turns the page
by Peter Johnson
Updated: April 2, 2020
Related Stories
Expand All
Collapse All
---