Journalism Master's Student Wins The New York Times "Win a Reporting Trip to Africa" Contest
Columbia, Mo. (May 26, 2006) — Missouri School of Journalism master's student Casey Parks is the winner of a "Win a Reporting Trip to Africa" contest sponsored by The New York Times columnist Nicholas Kristof.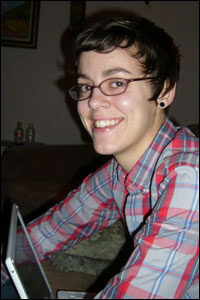 In his article, Kristof writes of the 10-day trip the duo will take in September: "We'll most likely start in Equatorial Guinea, bounce over to Cameroon and travel through a jungle with Pygmy villages to end up in the Central African Republic – one of the most neglected countries in the world." Parks will write a blog about her experience for nytimes.com and create a video blog for MTV-U.
Kristof selected Parks' winning entry from 3,800 applications. Her essay, which is posted at nytimes.com/winatrip, spoke of her southern Mississippi heritage, of growing up poor and isolated from the world. "I've never thought of myself as provincial, but this year, reading on the tension between the two Koreas, swallowing Rushdie's Pakistan and India, inhaling the French riots, I realize how insular my life has been," she noted in her published essay.
Parks' academic emphasis is newspaper journalism. While she has dreamed of being a narrative reporter for a national bureau someday, Parks said she feels that the upcoming Africa reporting trip will build on the major changes already underway as a result of her graduate studies.
"My classes have helped me realize that I was becoming one of those journalists who don't read newspapers beyond A1," she explained. "I want to make visible differences in the world, in myself, too, and I can't do that just reading the headlines."
For those willing to venture beyond page one, Parks said that the "tiny things" that are happening are really the most important. "There are news items and photos about people living real lives and having real desires, wanting simple things, having fun," she noted. "I want to break people's hearts with my stories."
After graduation from Millsaps College in Jackson, Miss., in 2005, where she majored in English and minored in French, Parks worked as a reporter for the Jackson Free Press. It was after sending a fellow reporter to a computer-assisted reporting seminar in nearby Birmingham, Ala., that she decided to enter graduate school.
"He came back very enthused, and after he shared what he had learned, I realized that I had some building blocks missing," Parks said. "I knew I had much to learn if I wanted to be a better investigative reporter."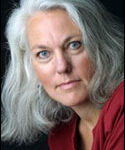 Parks had several reasons for selecting the School's graduate program in journalism. "I came to Missouri because I thought the curriculum was most interesting. Of course, its reputation played a huge factor. I also liked the idea of making students work a daily paper. And I really wanted to work with Jacqui Banaszynski," she said.
At Missouri, Parks is one of five graduate teaching assistants in a large class on fundamentals of journalism and the news media for non-journalism majors. The class, Agricultural Journalism 3210, is a writing-intensive humanities course.
"Casey is inquisitive, articulate and resourceful," said Bill Allen, who teaches the class. Allen is assistant professor and coordinator of the Agricultural Journalism Program in the College of Agriculture, Food and Natural Resources and on the adjunct faculty of the School of Journalism.
"Her sense of humor and spunk help her establish great rapport with her students. This, in turn, helps her push them to a higher level of writing and thinking," Allen said.
"She's an excellent writer, and the Times and its readers can look forward to some pretty imaginative stuff," Allen said.
In addition to winning this contest, Parks' senior reflective essay at Millsaps won the Laney Award given to the top paper of all college's 2005 graduates. While the $1,500 check was appreciated, she said that knowing that her essay would be required reading of all students was most satisfying.
Updated: April 9, 2020
Related Stories
Expand All
Collapse All
---