Former Tina Hills Fellow Wins International Award
Columbia, Mo. (Jan. 24, 2006) — A story with its roots in a journalism master's thesis has won the European Commission Lorenzo Natali Prize in the Latin America and the Caribbean zone, an award that recognizes excellence in the coverage of human rights and democracy in the developing world.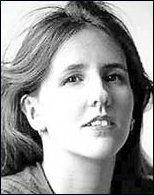 Marina Walker Guevara, MA '05, an award-winning journalist from Mendoza, Argentina, wrote a 4,000-word account about the environmental and health threats posed by a St. Louis-based mining company, Doe Run Co., in a small Peruvian town in the Andes. The story was published in a leading Latin American magazine, GatoPardo, along with photos by another Missouri alumna, Lara Shipley, BJ '04. Walker Guevara is one of 15 journalists selected from a pool of nearly 1,000 from Latin America, Africa, Asia and Europe for the Lorenzo Natali award.
"I had the best team of professors advising me and encouraging me in my adventure in the Andes. And for that I am thankful," Walker Guevara said. "I was not expecting it at all, and I am accordingly embarrassed and surprised, and very, very happy." Walker Guevara is now working at The Center for Public Integrity, an investigative reporting organization in Washington, D.C.
Walker Guevara's story is now eligible for the Natali Prize's first, second and third honors which will be announced in a March ceremony in Brussels. A Grand Prize will also be awarded for the best story of the 15 regional winners.
"Marina took significant risks to reveal a deadly dilemma faced by poor and powerless people in a developing country. She is a dogged, intelligent and resourceful public-service oriented journalist — the kind that gives one hope," said Bill Allen, one of Walker Guevara's master's committee members. Other committee members included Charles Davis, chair, Jacqui Bananszynski, the Knight Chair in Journalism, and Michael Grinfeld.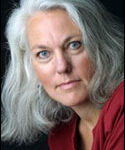 "Marina Walker saw a story that needed telling, and found a way to tell it. She didn't let lack of big newspaper status or resources stop her. She tackled a complex issue, reluctant sources and sensitive issue with intelligence, courage and compassion. Hers is an example of journalism as it should be practiced – with commitment and for the public good," Bananszynski said.
Walker Guevara was named the Missouri School of Journalism's first Tina Hills Fellow for Latin American Journalists in 2003. Tina Hills is the former publisher of the Puerto Rican newspaper, El Mundo, and president of its parent company. Mrs. Hills is the widow of Lee Hills, a former chief executive officer of Knight-Ridder newspapers. Both were presidents of the Inter-American Press Association. The Tina Hills Fellowship is part of a long-term program to expand relations between the Missouri School of Journalism and the news business in Latin America.
"Marina Walker embodied all that Tina and Lee Hills stood for, each as a leader in inspiring no holds barred coverage in the Western Hemisphere and both dedicated to enhancing development of a free press throughout the region. Her work and recognition of it is a tribute to the Hillses," said Stuart Loory, the School's Lee Hills Chair in Free Press Studies.
The Natali Prize is just one of many awards that Walker Guevara has won for her work. In 2005 she was awarded a competitive $2,000 Overseas Press Club Foundation Scholarship, which recognizes and supports journalism students who aspire to become foreign correspondents. This same year she also won the Merck Science Journalism Student Award and the Missouri Press Association award for the best investigative story for a piece she developed for the Columbia Missourian.
Previous awards include the prestigious Alfred Friendly Fellowship, which gained her a six-month fellowship at the Philadelphia Inquirer, the National Prize Premio Nacional al Periodismo de Bien Público (Journalism for the Common Good), sponsored by the ADEPA (Argentine Association of Journalism) for "Vidas Solidarias" (Lives in Solidarity), the special section she created in Los Andes daily newspaper and the Argentine Upcoming Journalism Award in 1998. She was a finalist for the Argentine National Health Journalism Award in 1999.
Updated: April 28, 2020
Related Stories
Expand All
Collapse All
---