Missouri Association of Publications to Host Annual Conference
Columbia, Mo. (March 4, 2008) — Best-selling author and award-winning journalist Mike Sager heads a list of publication professionals speaking at the Missouri Association of Publications' Fourth Annual Publications Summit, March 6-7, at the University of Missouri's Memorial Union.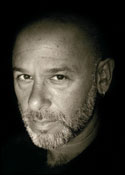 About 175 writers, editors, designers, graphic artists and publishers from consumer, business, educational and governmental print and electronic publications will participate.
Sager will take the podium Friday afternoon following lunch. A writer-at-large for Esquire, he has been called the "the beat poet of American journalism, that rare reporter who can make literature out of shabby reality." A former Washington Post staff writer and Rolling Stone contributing editor, Sager's magazine work is anthologized in the Los Angeles Times best-selling book Scary Monsters and Super Freaks: Stories of Sex, Drugs, Rock 'N Roll and Murder, as well as the book Revenge of the Donut Boys. Deviant Behavior, his first novel, will be published this spring. Sager's articles have inspired such Hollywood films as Boogie Nights, starring Mark Wahlberg; Wonderland, with Val Kilmer; and Veronica Guerin, featuring Cate Blanchett in the lead role.
Missouri Journalism professors and other industry professionals will lead sessions on a variety of editorial, design and publishing topics during the summit. They include:
Editorial
Jacqui Banaszynski, professor of newspaper journalism and Knight Chair in Editing

Where Stories Are Born: Life as Fodder for News and Enterprise

Brant Houston, University of Illinois at Urbana-Champaign

Internet and Databases for Journalists: Fast, Easy and Cheap

Jennifer Rowe, associate professor of magazine journalism
Don Ranly, MAP founder and professor emeritus

Seven C's to Credibility: Guidelines to Establish and Maintain Authority and Integrity for Your Publications

Mike McKean, associate professor and chair of convergence journalism

Convergence Planning: How and When to Add Slideshows, Audio, Video and More to Your Story Mix

Ann Leach, writer and business coach

In the Business of Writing: Marketing Yourself Online and Off

Sharon Reus, St. Louis public relations and advertising executive

IDEAS With Results: Developing and Nurturing Creativity

Daryl Moen, professor of newspaper journalism

A Spoonful of Sugar: How to Inform and Entertain Readers
Design
Reuben Stern, Columbia Missourian managing editor

Expand Your Visual Toolbox

Angela Pierchorowicz, St. Louis magazine art director

Great Design on a Small Budget

Deborah Huelsbergen, MU associate professor of art

Talking Type: Good Typographic Practices

Panel Session: Cover Alchemy: How to Create Memorable Covers

Danita Allen, editor of Missouri Life magazine
John Fennell, associate professor of magazine journalism
Jan Colbert, associate professor and chair of magazine journalism
John Cowley, president and general manager of Cowley Distributing, Inc., a wholesale magazine distributor
Publishing
Registration for the Missouri Association of Publications Summit is still available at www.missouripublications.org.
Updated: April 27, 2020
Related Stories
Expand All
Collapse All
---