New York Times Columnist to Speak at Missouri School of Journalism on Nov. 6
Samuel G. Freedman Will Give a Book Reading and Sign Copies of His New Book 'Breaking the Line'
By Gwen Girsdansky
Columbia, Mo. (Nov. 4, 2013) — New York Times columnist Samuel G. Freedman will speak at 5 p.m., Wednesday, Nov. 6, in the Fred W. Smith Forum in the Missouri School of Journalism. The event is free and open to the public. There will be a book signing after the presentation.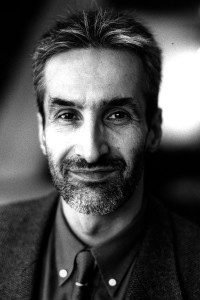 "I invited him because I've been using, to great effect, his book 'Letters to a Young Journalist' in senior capstone classes," said Jacqui Banasynski, Pulitzer Prize-winning professor and Knight Chair in Editing. "It really resonates with students, especially as they head out into the industry, uncertain and scared."
Freedman will discuss his seventh book, "Breaking the Line," which traces the saga of two historically black colleges' football teams as they go into the 1967 championship game and helped further the Civil Rights Movement.
He also will speak to several journalism classes, attend the Columbia Missourian's news budget meeting and be interviewed by students for a KBIA-FM story.
He currently writes a religion column for the New York Times and has written several books on the topic, including "Jew Versus Jew" and "Upon this Rock."
The Center on Religion and Professions and the Knight Chair in Editing are hosting the event.
Updated: July 21, 2020
Related Stories
Expand All
Collapse All
---