Association for Women in Sports Media names two Missouri School of Journalism students as 'AWSM Scholar'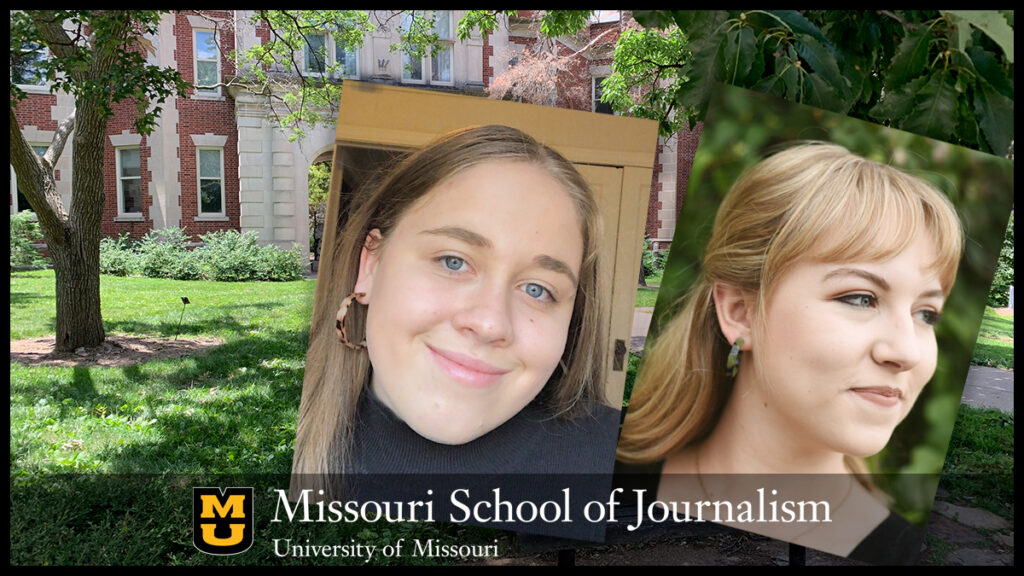 Emily Leiker and Christina Long are two of eight students chosen nationwide; receive scholarship and paid summer internship.
Columbia, Mo. (March 11, 2021) – Two Missouri School of Journalism students have been named as a 2021 AWSM Scholar by the Association for Women in Sports Media. Emily Leiker and Christina Long will each receive a paid summer internship in sports media and a $1,000 scholarship.
Since 1990, AWSM has placed female college students in paid summer internships in the sports media industry at top companies from around the country. The AWSM Scholars program is open to collegiate women interested in pursuing careers in sports media. Internship placements for the 2021 class include the USA Softball,  Orlando Sentinel, Sports Illustrated and  ESPN.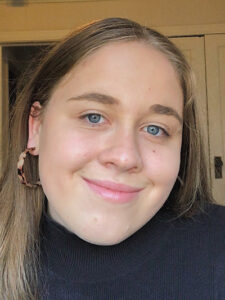 Leiker is a junior studying Print and Digital Journalism with a minor in English. She currently covers Missouri football for the School's community newspaper, the Columbia Missourian, and is the vice president of AWSM Missouri and president of Associated Press Sports Editors (APSE) at Mizzou. "The Missouri Method (the hands-on learning the J-School is known for) has allowed me to grow so much as a writer and given me the chance to write some of my favorite stories," Leiker said.
Originally from Washington state, Leiker spent the 2020 summer in Raleigh, North Carolina, interning with the News & Observer. Leiker will join the staff at USA Today and is the Mary Garber/APSE Scholarship recipient.
"I'm incredibly grateful to have been chosen as an AWSM Scholar, and even more grateful to be chosen alongside Christina, who's been a friend and mentor to me since I arrived at Mizzou," said Leiker. "AWSM has helped me connect with so many amazing women — both fellow students and professionals — and I can't wait for the opportunities my internship will provide."
After graduation Leiker would love to cover the NFL for a publication like The Ringer or The Athletic. "Ideally, I'd be covering the league as a whole and traveling around the country and possibly abroad," she says.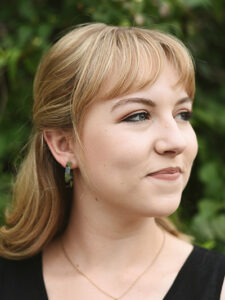 Long is a senior studying journalism with an emphasis on magazine writing and a minor in Spanish. She is originally from Fayetteville, Arkansas, and has previously worked as a sports writer and editor at the Columbia Missourian and a correspondent covering Mizzou football for the St. Louis Post-Dispatch. 
"I wouldn't be where I am without my time at the Columbia Missourian. The semester I spent in Spring 2019 covering Rock Bridge High School and Columbia College athletics was the first time I had ever covered sports, and I learned so much about both reporting and writing in the short months I spent working those beats," said Long. "That led me to an opportunity covering MU football and women's basketball for the St. Louis Post-Dispatch, which in turn opened doors to opportunities like this one with AWSM."
Long is the President of AWSM Missouri chapter and the treasurer of APSE at Mizzou student chapter. She also was one of four recipients of the APSE scholarship in 2020.  She'll be interning with the Star Tribune this summer and is the Betty Brennan Scholarship winner.
After college, Long plans to pursue a career in sports journalism either as a writer or an editor. "I would love to work for a national outlet writing features or covering college football or women's sports, but I also have a passion for editing and management and hope to be a newsroom leader in the future."
The AWSM Missouri student chapter was founded in 2013 and received the Student Chapter of the Year Award in 2015.
"I am incredibly proud of how our AWSM student chapter has continued to provide meaningful opportunities throughout the pandemic," said Elizabeth Frogge, associate professor and serves as the AWSM Missouri chapter faculty adviser. "These students Zoomed with Mina Kimes (journalist and current NFL analyst at ESPN) last semester and continue to draw online crowds from all types of students who champion diversity in sports media. Christina and Emily have stood out as true leaders, and I'm thrilled they were chosen to be scholars and represent our school well."
There have been several MU students who have been named AWSM scholars over the years, including scholars for the past four consecutive years.
"Ever since I saw former AWSM president Anne Rogers, who is a friend and mentor to me, participate in the AWSM Scholars program in 2018, I have wanted to do the same," said Long. "Being given this opportunity by AWSM is really a dream come true."
About AWSM Scholars Program
Founded in 1987, the Association for Women in Sports Media (AWSM) is a worldwide organization of more than 600 women and men (professional and student) employed in sports writing, editing, broadcast and production, public relations and sports information. The Missouri chapter was one of the first AWSM student chapters in the nation and membership has grown rapidly since its founding in 2013. In 2015, AWSM Missouri was named the national winner of the third annual Student Chapter of the Year.
Updated: March 22, 2021
Related Stories
Expand All
Collapse All
---