Missouri School of Journalism wins Hearst Journalism Awards' Intercollegiate Broadcast Competition for second consecutive year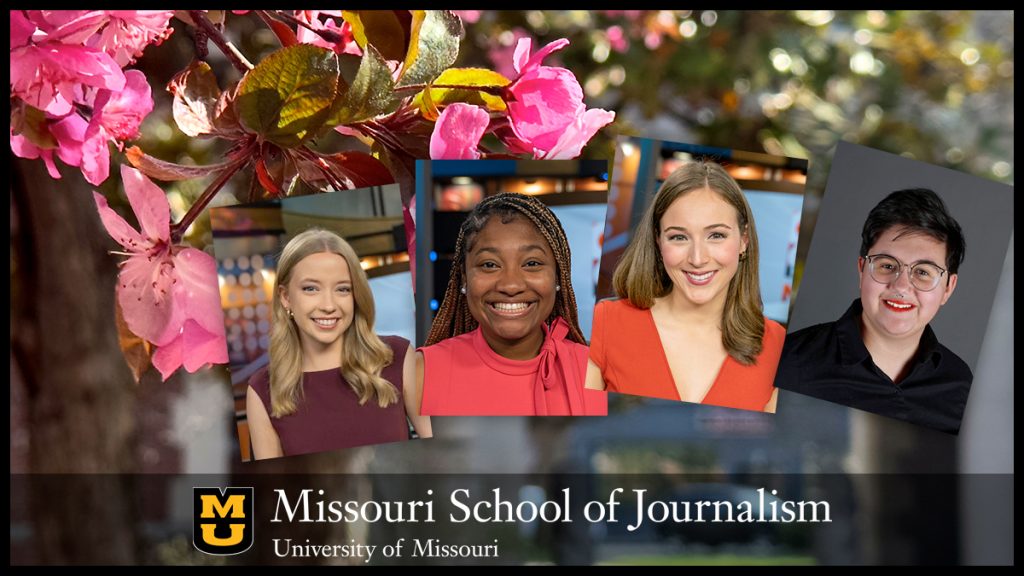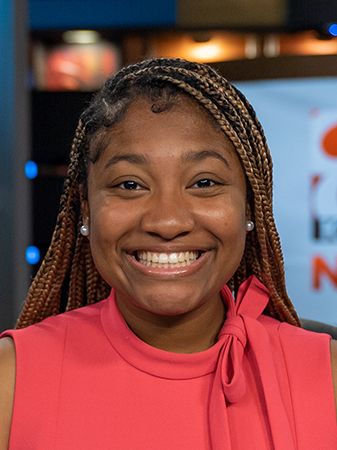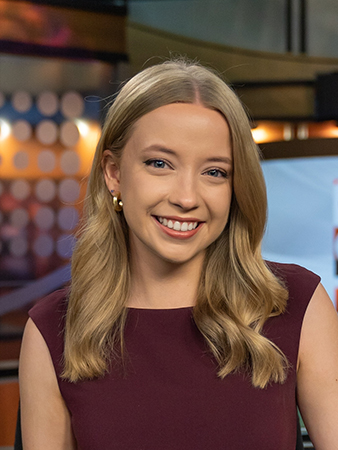 The Missouri School of Journalism has won the Hearst Journalism Awards' Intercollegiate Broadcast Competition for the second consecutive year thanks to consistently strong showings from students. The 2022-2023 Television News Competition featured two School of Journalism students in the top five, with Julie Koharik winning First Place and Rachel Henderson earning Fifth Place.
Seniors Koharik and Henderson won for stories originally produced for KOMU-TV, the School's NBC affiliate TV station, and built off of Top 15 finishes from Koharik and senior Reagan DiTrolio earlier this year in the TV Features Competition to put the School at the top of the pack in the overall competition.
"Winning the broadcast competition two years in a row is a profound endorsement of the Missouri Method of learning by doing that we practice every day in the One Newsroom," said David Kurpius, dean of the School of Journalism. "These students have created incredible work that showcases our School's commitment to reporting that matters to our community and has a meaningful impact on audiences."
Koharik was honored for an investigation into the potential impacts of legislated book restrictions in Missouri, coverage of the death of an unhoused woman who was thrown from a highway overpass and a report about a community dispute over a proposed development in Ashland.
"Obviously, journalists don't do this for awards and recognition, but after four years, it's a really nice way to cap off what I've learned and celebrate the end of my time at Mizzou," Koharik said.
Koharik's top finish comes with $3,000 and a trip to San Francisco in June, where she will compete in the Hearst National Championships. June will also mark another notable development in her life when she starts her first post-graduation job in Grand Rapids, Michigan, as a weekend morning anchor and reporter at ABC affiliate WZZM.
"Julie is a student leader in the KOMU newsroom who fills many roles including reporter, anchor and producer," said Elizabeth Frogge, an associate professor and managing editor at KOMU. "I've thoroughly enjoyed watching her grow as a reporter and work with her to develop enhanced storytelling skills. She is able to embrace any story and find a way to make people care through her detail to shooting, writing, and editing."
Henderson's stories zeroed in on issues of diversity and representation by working discussions of history into current events. Hearst honored her stories on the history and ongoing evolution of Columbia's Citizens Police Review Board as well as her coverage of a local church's efforts to educate people on the history of Black Christianity. Her award comes with $1,000.
"Rachel has one of the best attitudes of any student in KOMU newsroom," Frogge said. "She shows up ready to do whatever is needed each day, and she especially loves reporting on issue-based stories and giving a voice to underrepresented communities."
Henderson, a member of the National Association of Black Journalists' MU chapter and former president of the Mizzou Alumni Association's student board, was profiled in a 2019 USA Today story about the college choices of Atlanta-area high school students. Now, as she nears graduation, she hopes to continue reporting on impactful subject matter when she enters the workforce.
"I always feel drawn to topics that relate to inequities because these systemic issues are never going to be solved with just one story or in one day," Henderson said. "You can apply that mindset to really any story; every story probably has some underlying diversity, equity and inclusion issues."
Both students named Frogge as an important influence in their development as broadcast journalists — alongside a host of other faculty and staff at the School of Journalism — with Koharik noting that "it wasn't until I took Reporting II with Frogge that I realized, 'I can do this.'"
The season of Hearst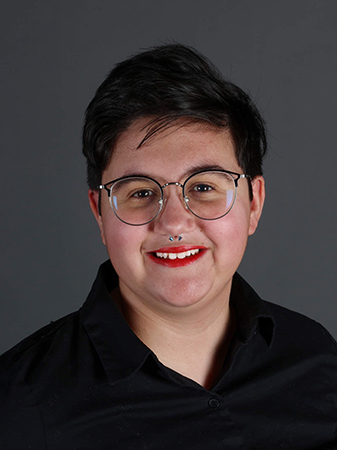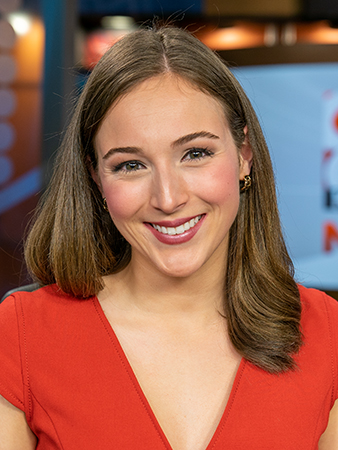 Henderson and Koharik are not the only recent Hearst winners; seniors Sara Moyers and Cora Mitchell finished in Seventh and 11th Place respectively in the Multimedia II Competition.
Moyers was honored for a multimedia project covering the migrant community in Milan, Missouri, as part of the Columbia Missourian's "2,500 Below" series on the small towns in the state. A broadcast major, she said she was surprised and honored by the award for a story that appeared in the Missourian — a story that was nonetheless important to her development as a journalist.
"When I was working on the Milan reporting, that was really what got me into being passionate about long-form reporting, because I felt that it gave me more time, flexibility and resources to dive deeper into a bigger story than a day turn would," Moyers said.
Moyers has worked as a full-time news anchor for KOMU since the start of her senior year, where she also serves as a reporter on long-form stories.
Fellow winner Mitchell's story — also for the Missourian — took the form of a micro-documentary following Marching Mizzou's appearance as the lead marching band in the Macy's Thanksgiving Day Parade. In particular, the story traced the experiences of a freshman who joined the band two weeks before band camp began in August.
"I really enjoyed the whole process of digging deep into something and building connections with people," Mitchell said. "It feels really gratifying that the amount of work and time I put into this actually paid off into something pretty big that could help propel my career forward. That feels, personally, pretty good. I feel great about where I'm headed in the future."
And that's not all; junior Owen Ziliak also earned a 16th Place finish in the Photo Picture Story/Series competition, capping off a strong series of top finishes in various competitions over the last few weeks. Competitions will continue until the National Championships in June.
Updated: April 5, 2023
Related Stories
Expand All
Collapse All
---