School of Journalism Places First in Hearst Intercollegiate Broadcast Competition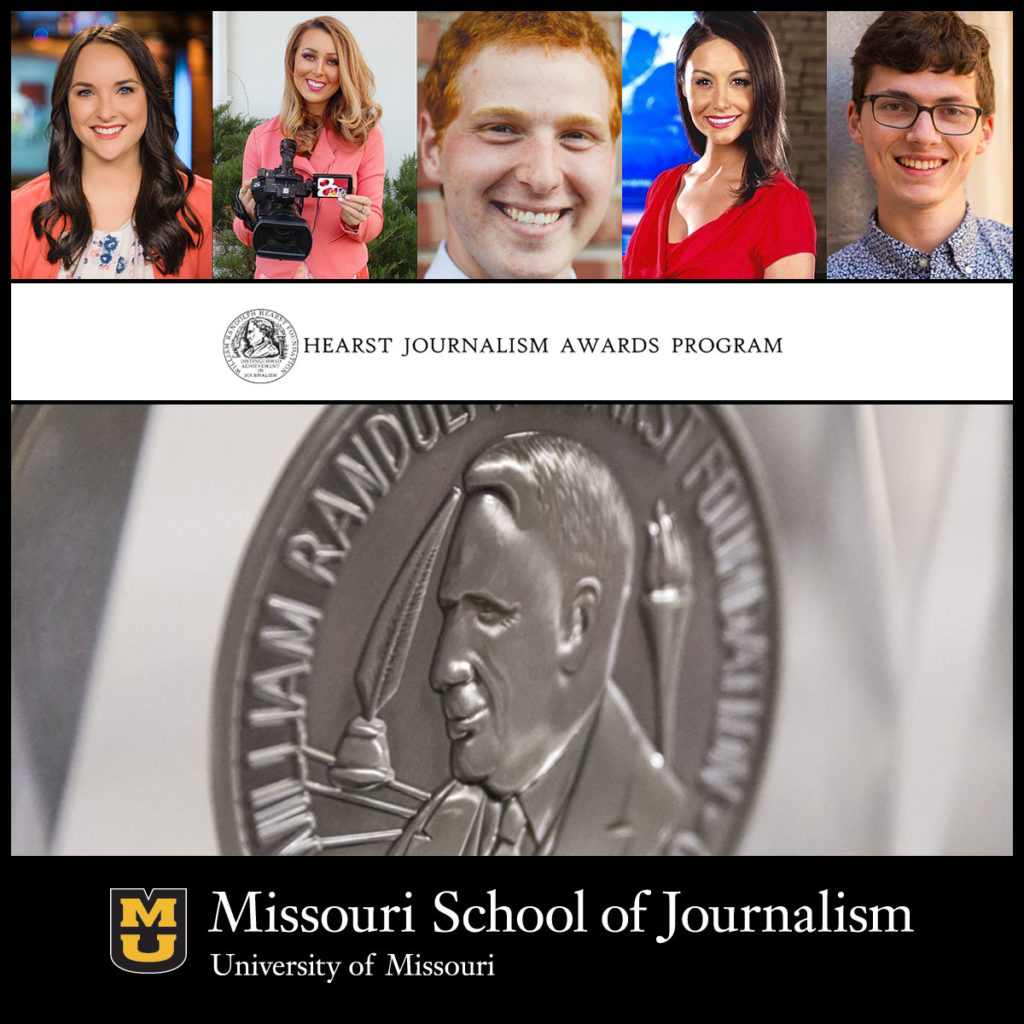 The Award Recognizes High Rankings in the Television Broadcast News, Television Broadcast Features, and the Radio News and Features Competitions
By Yue Tang
San Francisco (April 20, 2017) — The William Randolph Hearst Foundation has announced that the Missouri School of Journalism won first place in the overall Intercollegiate Broadcast Competition with the highest accumulated student points in Television Broadcast News, Television Broadcast Features, and the Radio News and Features competitions.
Missouri School of Journalism alumna Stephanie Sierra earned first place and a $2,600 award in the Television Broadcast Features competition. Her story was selected from 98 entrants from 56 colleges and universities in the U.S.
Current KOMU-TV reporter and anchor Lauren Barnas placed sixth, and former KOMU reporter and anchor Emma Balkenbush placed 12th in the Television Broadcast News competition. They were selected from 70 entrants from 39 schools across the U.S.
In the Radio News and Features competition, former KBIA-FM reporter and producer Ryan Levi placed second and won a $2,000 award; current KBIA reporter and anchor Carter Woodiel placed fourth and won a $1,000 award. There were 53 students from 32 different schools across the U.S. who competed in this category.
The scholarships recognize students for outstanding performance in college-level journalism, and the school receives matching grants.
The 57th annual Hearst Journalism Awards Program offers up to $500,000 in awards. There are 106 member universities of the Association of Schools of Journalism and Mass Communication with accredited undergraduate journalism programs that participate in the competition. It consists of five monthly writing competitions, two photojournalism competitions, one radio competition, two television competitions, and four multimedia competitions – with championship finals in all divisions.
Updated: August 15, 2019
Related Stories