Photojournalism Student Tim Tai Wins 2 Awards in National Hearst Championship
He Earned a Total of $2,500 in Scholarships, One for Best Single Photograph
San Francisco (June 24, 2015) — Winning college journalists in the National Photojournalism Championships were announced recently by the William Randolph Hearst Foundation's Journalism Awards Program.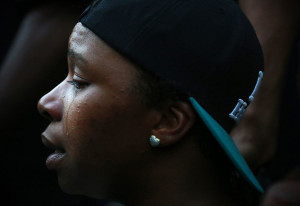 Timothy Tai, a Missouri School of Journalism photojournalism student, was one of the six finalists. He received a $1,500 scholarship for this placement.
The $1,000 award for Best Single Photograph went to Tai.
The Hearst Championships are the culmination of the 2014-15 Journalism Awards Program, which are held in 108 member colleges and universities of the Association of Schools of Journalism and Mass Communication with accredited undergraduate journalism programs.
The 29 winners from the 14 monthly competitions participated in the 55th annual Hearst Championships in San Francisco, completing rigorous on-the-spot assignments in writing, photography, radio, television and multimedia categories. Media professionals who judged the finalists' work throughout the year and at the Championships chose the assignments. Winners were announced during the final awards ceremony on June 4 at the Westin St. Francis Hotel.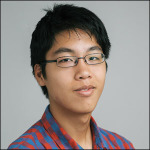 The photojournalism judges were: Sue Morrow, assistant multimedia director, Sacramento Bee, California; Jakub Mosur, freelance photographer, San Francisco; and Kenneth Irby, senior faculty, The Poynter Institute, St. Petersburg, Florida.
The William Randolph Hearst Foundation was established by its namesake in 1948 under California non-profit laws, exclusively for educational and charitable purposes. Since then, the Hearst Foundations have contributed nearly 1 billion dollars to numerous educational programs, health and medical care, human services and the arts in every state.
The Hearst Journalism Awards Program was founded in 1960 to foster journalism education through scholarships for outstanding college students. Since its inception, the program has distributed more than $12 million in scholarships and grants for the very best work by student journalists.
Updated: September 8, 2020
Related Stories
Expand All
Collapse All
---