Senior Tim Tai Named Inaugural Recipient of RTDNF First Amendment Defender Award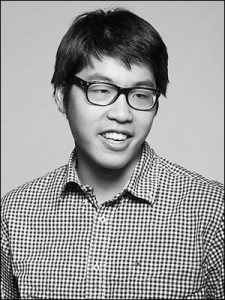 The National Award Recognizes His Public Stand in Support of Press Freedom
Washington (Dec. 3, 2015) — Missouri School of Journalism senior Tim Tai is the first recipient of the First Amendment Defender Award, sponsored by the Radio Television Digital News Foundation.
The award is presented to an individual or organization that takes a public stand in support of press freedom. RTDNF said the following of Tai, a photojournalist:
While covering student protests at the University of Missouri in the fall of 2015, overnight Tim Tai became one of the most visible journalists in America. As seen in a viral video, Tai was confronted by university students, faculty and staff, threatening him with violence if he did not abandon his efforts to cover the protests. Instead, he stood his ground and patiently asserted his First Amendment right to stand in a public place and report on the events around him.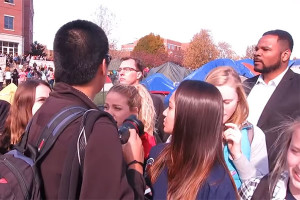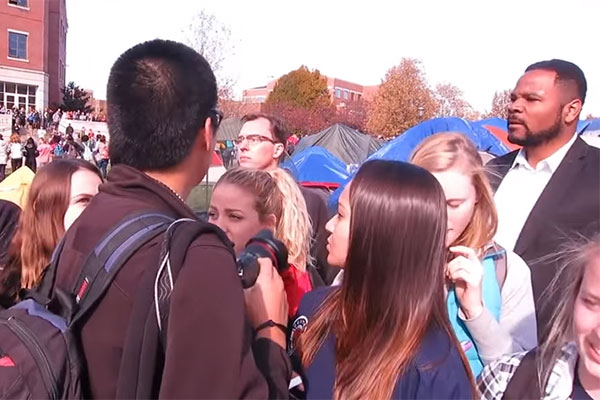 In naming the 2016 winners, RTDNF chair Amy Tardif said supporting and defending the First Amendment requires bravery, integrity and perseverance. "Our honorees have demonstrated their commitment to press freedom, and their words and actions inspire us to follow their lead," she said.
Added RTDNF Executive Director Mike Cavender, "Our Foundation is proud to recognize such distinguished champions of a free press. We honor their work and their dedication to preserve a cornerstone of our democracy."
Tai will receive the newly created First Amendment Defender Award during the organization's award ceremony in Washington on March 16. Other nominees who will be recognized are:
The event will also honor Virginia journalists Alison Parker and Adam Ward, who were murdered on the job in August of 2015.
RTDNF is a charitable and educational group affiliated with the Radio Television Digital News Association. The organization supports protecting First Amendment freedoms and rights to free and unfettered media. It is also a training and educational organization, which provides thousands of dollars in scholarships each year to the journalists of the future and provides training to both entry-level and experienced media professionals.
Updated: September 14, 2020
Related Stories
Expand All
Collapse All
---