Symposium to Address Media, Ethics and the Law as They Pertain to College Campuses
The 2-Day Event Will Be Held Sept. 15-16 on the MU Campus
By Elizabeth Johnson
Columbia, Mo. (Sept. 8, 2016) — The Missouri School of Journalism and the University of Missouri School of Law will host the Price Sloan Symposium for Media, Ethics and Law Sept. 15-16 on the MU campus. The symposium, which focuses on free speech on college campuses, will feature roundtables and lectures to discuss legal issues related to free speech, law, culture, social science perspectives and student press issues on college campuses.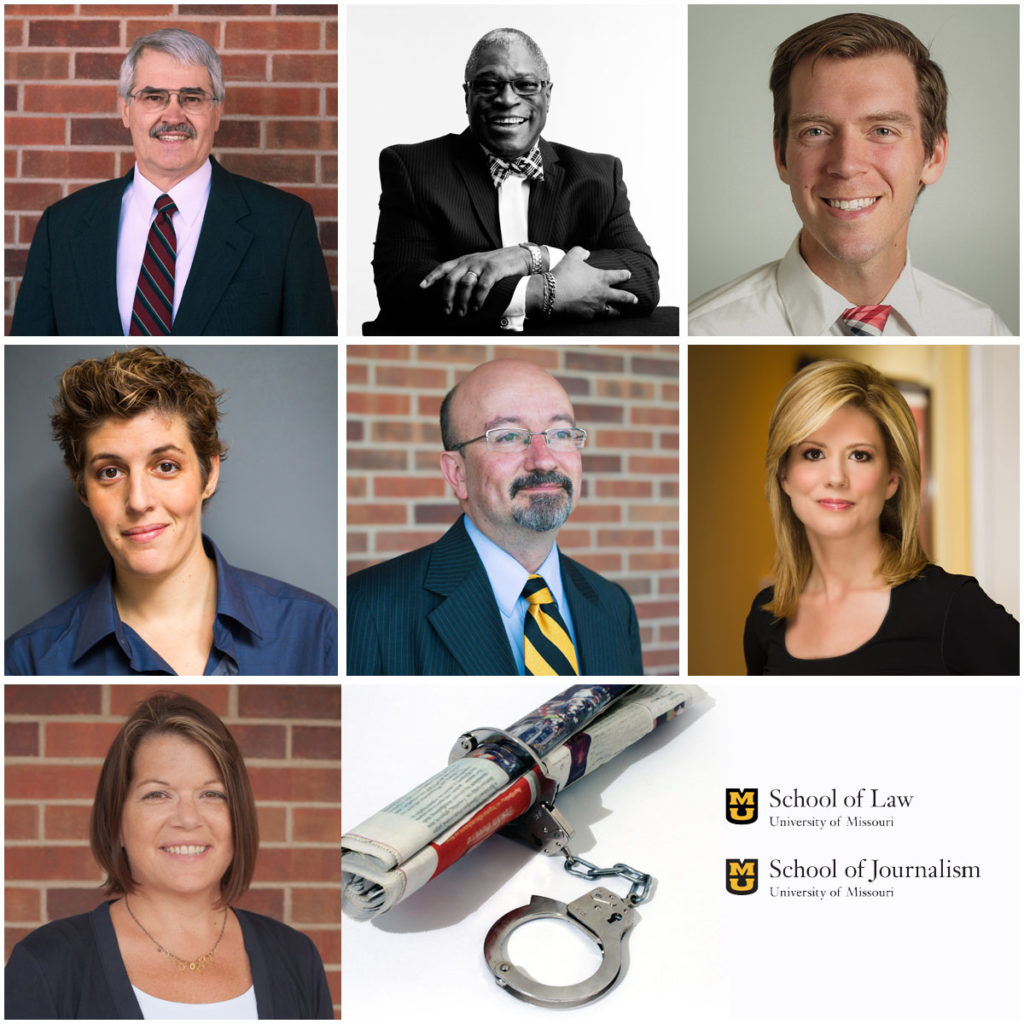 Focus has turned to the First Amendment as schools across the nation struggle with freedom of expression on their campuses. The symposium aims to provide clarity on these issues to students, faculty and the general public.
The two-day event will begin at 3 p.m. on Thursday, Sept. 15, in Room 7, Hulston Hall, with opening remarks from Sylvester "Sly" James, mayor of the City of Kansas City. Events will reconvene at 10:15 a.m., Friday, Sept. 16, at the Missouri Theatre with a keynote debate between Fox News contributor Kirsten Powers and CNN political commentator Sally Kohn.
Assistant Professor of Journalism Brett Johnson will speak as part of the second roundtable on social sciences. The first roundtable will focus on law and culture, and the third will focus on student press. To gain a broader perspective, the roundtable participants come from a variety of backgrounds including journalism, law, politics and computer science.
Johnson's research focuses on contemporary issues in mass communication law and on trends in how norms of freedom of expression are changing in a world dominated by networked communication. His work has been published in the journals of Communication Law & Policy and First Amendment Studies.
Other speakers include law professors, journalism faculty, attorneys, social scientists and other media and culture commentators.
The symposium was made possible with support from the Price Sloan Fund for Media, Ethics and Law. Additional support was provided by Mizzou Advantage, the Institute of Humane Studies at George Mason University and the Kinder Institute on Constitutional Democracy at MU in cooperation with the National Endowment for the Humanities and the Missouri Humanities Council.
The symposium is free and open to the public. All events except the keynote debate may be recorded. Media are welcome to attend the keynote, but no recording will be allowed. For the full schedule, please visit the Price Sloan Symposium for Media, Ethics and Law website.
Updated: October 1, 2020
Related Stories
Expand All
Collapse All
---