School Faculty to Help Lead Seven New Mizzou Advantage Proposals
The Projects Are Worth More Than $175,000 in Funding
Columbia, Mo. (Feb. 17, 2011) — Some Missouri School of Journalism faculty members will help lead seven new Mizzou Advantage proposals worth more than $175,000 in funding. Among the projects is one that will study how to use new technologies with the arts and another that will analyze the impact of state economic and health care policy on Missourians. Others deal with bioterrorism, democracy, autism, digitalizing the humanities and reality-based filmmaking.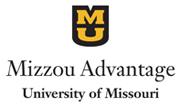 "I'm delighted to see such a strong group of proposals funded, involving more than a dozen different academic units in true interdisciplinary networks," said Charles Davis, associate professor of journalism and the facilitator for the Media of the Future initiative. "Having worked with these groups throughout the process was incredibly exciting and has me excited about the power that comes from getting people together from across the entire university and beyond the university. Mizzou Advantage is creating a new spirit of collaboration on this campus."
Mizzou Advantage is an initiative involving the top five competitive assets or unique strengths that set the University of Missouri apart from other universities, as identified during a three-year process by faculty, students and alumni. They are Food for the Future, Media of the Future, One Health/One Medicine, Sustainable Energy and Disruptive/Transformational Technologies.
More than 150 proposals worth more than $4.5 million competed for the $1.5 million in funds available for this round. Winning proposals involving journalism professors (in bold) are the following.
New Media, New Technologies, and the Future of the Arts
---
New media and technologies are profoundly changing the way we create, disseminate, and receive art. Electronic, digital, and networked creative processes are rapidly finding their place alongside traditional production methods, and new delivery systems are similarly changing the way art reaches the public. Understanding these new media and technologies will be essential for anyone wanting to participate in today's rapidly evolving cultural conversations. By exploring these developments, we expect to stimulate a conversation that can lead to future planning, answering the question, What must MU do today to prepare the campus and – more broadly – Missourians for the art of tomorrow?
Initiatives: Disruptive/Transformational Technology, Media of the Future
Funding: $20,000
Lead Investigators: Andrea Heiss, Robert Shay
Imagine Democracy
---
The purpose of this submission is to raise the seed funding necessary for the initiation of the ImagineDemocracy multi-platform media project. Its two key elements are: (1) a theatrical documentary film retracing – and building upon – Alexis de Tocqueville's many journeys across America in search of democracy (we, too, will be in search of American Democracy, circa 2011); and (2) the creation and build-out of the Democracy Channel, an online portal and cable channel that will be available to cable systems nationally and throughout the world. The creative concept of the "Imagine Democracy" project was conceived by two innovative entrepreneurs in the media industry. The project is similar in nature to the birth of The History Channel and the National Geographic Channel, now billion-dollar businesses, which also grew from a simple but elegant concept. The transformational content of the Democracy Channel will include original programming as well as acquired/licensed films. It will break new ground by uploading innovative digital media from citizen journalists, students of all ages, independent producers, network archives, and studio libraries from domestic and international sources.
Initiatives: Disruptive/Transformational Technology, Media of the Future
Funding: $47,500
Lead Investigators: William Carner, Richard Johnson, Randall Smith, Antonie Stam
Health, Wealth & Society
---
"Health, Wealth & Society" would be a new, interactive reporting "desk" covering issues surrounding the health and wealth of citizens, families and communities in our region, and putting a light on the impact of state economic and health care policy on Missourians, through engaging, in-depth reporting and dialogue across media platforms. The "Health, Wealth & Society" desk would be based on MU's campus, at KBIA radio, and would bring together important research and resources from campus experts and beyond, utilizing data analysis and computer-assisted reporting expertise, combined with the new-media know-how of our partners, to provide interactive, engaging information and dialogue on air, online and in the community. Through produced series, panel discussions, public forums and community outreach on air, online and in public spaces, the reporting would document the effects of place, ethnicity and socioeconomic status on individual and family health, wealth and quality of life in mid-Missouri communities.
Initiatives: Media of the Future, One Health/One Medicine
Funding: $50,000
Investigator: Janet Saidi
Reality-Based Filmmaking: Journalism and the New Documentary in the Twenty-First Century
---
What accounts for the growing public fascination with documentary film? What does that interest and enthusiasm tell us about the seismic shifts in media presently challenging traditional modes of newsgathering? Through public workshops, a conference, and a publication, this initiative analyzes the crossing boundaries between nonfiction storytelling forms, the appeal of advocacy in that storytelling, and the cultural and ethical implications of journalism and documentary film's convergence. Taking advantage of key academic resources on campus as well as in the Columbia community, the project will heighten MU's visibility by establishing it as a center for research in this emerging area.
Initiatives: Education, Media of the Future
Funding: $20,000
Investigators: Roger Cook, Stephanie Craft, Joanna Hearne, Brad Prager, Katherine Reed, Paul Sturtz, Tim Vos
Bioterrorism and Complex Systems
---
"Bioterrorism and Complex Systems" represent an area of national and international concern. The field is composed of many concerns touching on four key areas in Mizzou Advantage. The need for an interdisciplinary approach to a bioterrorism event has been an international priority. This group has been assembled to address the issues of integrating campus-wide expertise along with national expertise to set up a framework for an interdisciplinary collaboration by hosting a workshop in the area.
Initiatives: Disruptive/Transformational Technology, Food for the Future, Media of the Future, One Health/One Medicine
Funding: $20,000
Investigators: Glen Cameron, Beth Fisher, John Gahl, Sheila Grant, Mark Prelas, Annette Sobel, George Stewart
Gateway to the West: Launching Digital Humanities at Mizzou
---
Our network will initiate a major digital humanities project, "Gateway to the West," to further harness and advance campus expertise in this interdisciplinary field; to create new scholarly and pedagogical opportunities; and to increase potential for external funding and visibility. We intend to draft a five-year plan for digitizing unique manuscript and print materials related to Missouri's role in Western expansion. Crucial to this plan will be the mentoring of graduate and undergraduate students who will work on faculty-led teams. An important part of our collective work will be to propose a graduate certificate in digital publishing and electronic editing.
Initiatives: Disruptive/Transformational Technology, Education, Media of the Future
Funding: $20,000
Investigators: Michael Holland, Berkley Hudson, Devoney Looser
Treating Autism Spectrum Disorders: A Technological Innovation for Children's Health Care
---
Funding of this proposal will permit the participants to complete the initial, formative steps in developing a technology startup that markets a computer/Web-based product that can assess the needs of children with ASD, determine resources to meet those needs, and then generate applications for public private programs that provide care. At the conclusion of this phase, the participants will have resolved technological issues, determined market and demand, and begun the process of developing a business plan to support requests for investment capital for the creation of new technology company based in Columbia, Mo.
Initiatives: Disruptive/Transformational Technology, Education, Media of the Future, One Health/One Medicine
Funding: $49,756
Investigators: Janet Farmer, Michael Grinfeld
Updated: January 23, 2020
Related Stories
Expand All
Collapse All
---