Master's Student Joan Niesen Wins 2011 Atwater Prize for Writing Contest
Columbia, Mo. (March 28, 2011) — Joan Niesen, a Missouri School of Journalism master's student, is the winner of the 2011 Atwater Prize for Writing contest.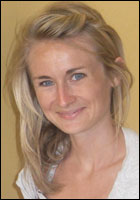 Niesen submitted samples of her work as a sports writer for the Columbia Missourian for the competition. Her stories were close, thorough observations of her subjects, according to Liz Brixey, an associate professor and chair of the selection committee.
"Her work shows she is just determined to get at the truth of the people and places she writes about," Brixey said.
Niesen came to the School planning to focus on financial reporting after earning her undergraduate degree in economics at Georgetown University. But when her coursework at the Missourian required her to pick a beat, Niesen, who has a passion for sports, thought the sports beat sounded fun. It took.
The appeal, Niesen said, is in the wide variety of interesting stories that can be told through sports. "It's not necessarily about who wins or who loses. There is so much in sports that makes for compelling storytelling," she said.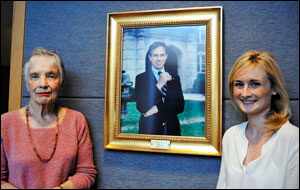 Earlier, Niesen, along with other Missourian staffers, was named in the top 10 nationwide in breaking news from Associated Press Sports Editors for the Derrick Washington story and the same honor (but by herself) in explanatory writing for a story on appearance fees given to Missouri's football opponents. In total, the Columbia Missourian won five top-10 writing APSE. That number topped any newspaper in the under-30,000 circulation division in the national contest.
Niesen plans to complete her master's degree in December; her project is about media representation of athletes as role models. Niesen heads to internships at Sports Illustrated in New York this summer and the Dallas Morning News this fall. At the Missourian, she has covered Columbia College volleyball, high school football and University of Missouri wrestling and was one of the three beat writers covering the MU football team in 2010.
Niesen receives $500 and a copy of Eudora Welty's memoir "One Writer's Beginnings," which was a favorite of the late Jim Atwater, former dean and faculty member of the Missouri School of Journalism. This annual prize is given in memory of his love of writing, this journalism school and its students.
Others serving on the Atwater Prize for Writing selection committee were Jeanne Abbott, George Kennedy, Pat Smith and Patty Atwater, widow of the former dean. Cheri Cherry coordinated the contest.
Updated: May 21, 2020
Related Stories
Expand All
Collapse All
---