Steve Garrison named the 2019 winner of the Atwater Prize for Writing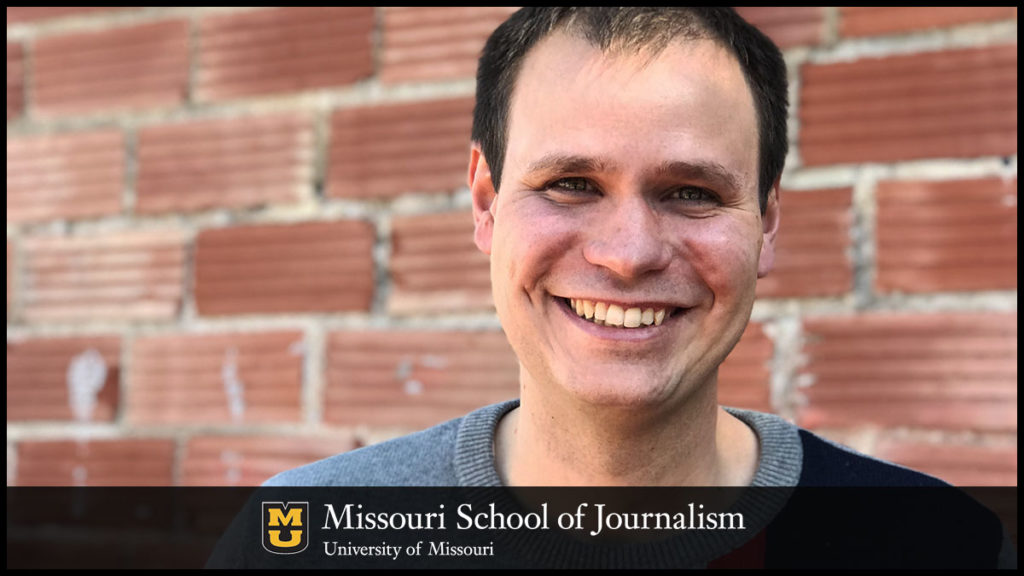 Columbia, Mo. (Dec. 10, 2019) — Graduate student Steve Garrison is the winner of the 2019 James and Patricia Atwater Memorial Writing Prize. The award provides a $500 stipend to one elite writing student each year.
Garrison won for a body of work done this past summer, in the midst of a season of severe weather and heavy flooding in mid-Missouri. All three stories were published in the Columbia Missourian, the School's community-focused daily newspaper.
The judges noted Garrison's ability to take breaking news events and claim them as graceful stories. He slowed down the urgency of the events and made them digestible to readers. His precise, straightforward writing style showcased layers of reporting on the disasters, the people affected by them and the people responding to them.
"It's an incredible honor to receive the Atwater writing prize," said Garrison. "I want to thank the students and staff at the Missouri School of Journalism who have helped make me a better writer and reporter. In particular, I want to thank Jeanne Abbott, my editor at the Columbia Missourian this summer."
Garrison, who comes from New Lenox, Illinois, is a first-year graduate student studying investigative journalism. His bachelor's degree was in print journalism from the University of Wisconsin-Milwaukee. Before coming to MU, he reported for the Times of Northwest Indiana, in Munster, Indiana, and the Farmington (New Mexico) Daily Times.
Once finished with graduate school, Garrison wants to work for a news organization as an investigative reporter focusing on the criminal justice system.
Garrison receives $500 and a copy of Eudora Welty's "One Writer's Beginnings," which was a favorite of the late Jim Atwater, former dean and faculty member of the Missouri School of Journalism. Both he and his wife, the late Patty Atwater, who taught copy editing and championed precision and clarity in language, loved good journalistic writing, this J-School and its students. The James and Patty Atwater Memorial Writing Prize is given in their memory.
About the James and Patricia Atwater Memorial Writing Prize
The Atwater Prize is open to students in all sequences and was founded in memory of James D. Atwater and his wife Patricia Atwater. James Atwater was dean of the School from 1983-1989 and a professor of magazine and editorial writing. During his lifetime, Atwater published several books and worked at publications such as Time magazine, The Saturday Evening Post and Reader's Digest. He died in 1996 of cancer. Patricia Atwater was a former instructor and copy editor at the Columbia Missourian. She died in 2018. Gifts to support the annual James and Patricia Atwater Memorial Writing Prize can be made through the Giving to Mizzou website.
Updated: April 2, 2020
Related Stories
Expand All
Collapse All
---