Ryan Herrera, BJ '20, selected for National Sports Journalism Institute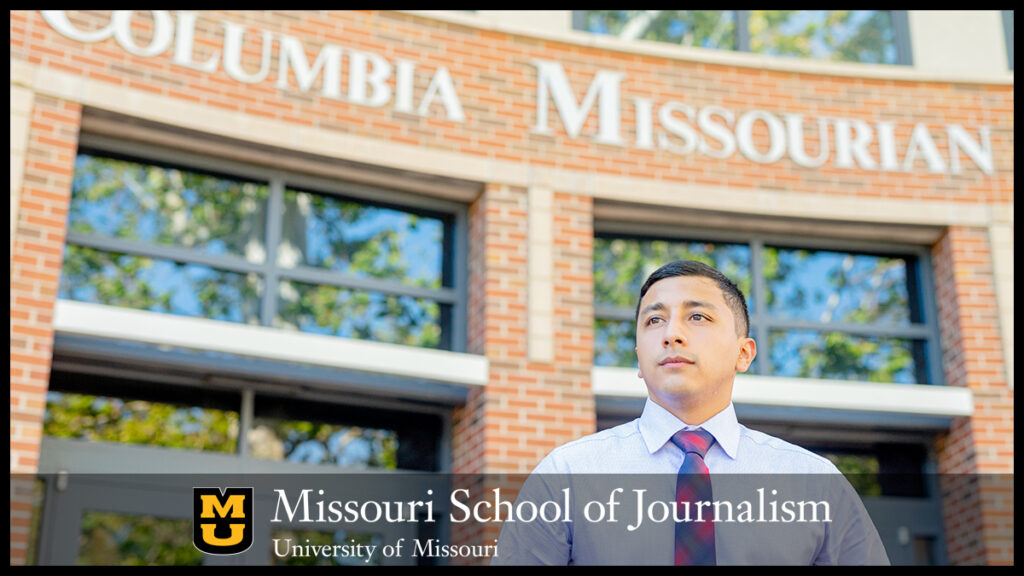 Columbia, Mo. (Jan. 29, 2021) — Missouri School of Journalism alum Ryan Herrera, BJ '20, is one of 16 students from across the country to be chosen for the 2021 Sports Journalism Institute (SJI). 
Herrera, who is from Elk Grove Village, Ill., was selected as part of the the 2020 class but the COVID-19 pandemic delayed his participation by one year.
"My internship at the Houston Chronicle was postponed last summer," Herrera said. "Because it was moved to the spring of 2021, it gave me the opportunity to also be a part of this year's class." 
SJI is a training and internship program for college students interested in sports journalism careers. The institute is designed to attract talented students to journalism through opportunities in sports reporting and editing, and to enhance racial and gender diversity in sports departments nationwide. Candidates are selected on the basis of academic achievement, demonstrated interest in sports journalism as a career and excellence on the required essay.
While an undergraduate, Herrera worked at the Jouranlism School's community newspaper, the Columbia Missourian, for two years. He reported on sports in mid-Missouri. He says his work at the Missourian helped hone his writing.
"Without Michael Knisley and Pete Bland, my two Missourian sports editors, I don't know that I'd be anywhere close to where I am now," Herrera said. "They both helped me become a better overall journalist, and I can't thank them enough for everything. Whether it was helping me fix my AP Style or going out of their way to talk about me to some pretty important people, they've had the biggest impact on me journalism-wise and I'm beyond grateful to have worked with them."
The nine women and seven men selected for the SJI program will participate in a weeklong orientation May 25 – May 30. During this time, students will hear from newsroom professionals and academics on topics ranging from ethics in the pressbox, to diversity in the media, to tips on beat coverage. They will also hear from SJI alums who have used the program as a launching pad to careers at places including ESPN, The New York Times, The Athletic and USA Today to name a few.  
"From my experience last summer, I can tell you that even in a virtual format, the awesome journalists that run the program really put us through the wringer. But we get to do some really cool things and talk to some really cool people in the industry, so the whole week of bootcamp is so worth it in the end," Herrera said. "It's a fantastic experience for anyone who gets to be a part of it."
The bootcamp is followed by a paid internship in sports media. The work experience that awaits this year's SJI intern group is as diverse as the class. ESPN, SI.com, Yahoo! Sports, Knoxville News Sentinel and Boston Globe are just a few of the destinations. For Herrera, he was able to participate in last summer's virtual orientation, but the pandemic delayed his internship. However, he now is fulfilling that part of SJI and he is currently interning at the Houston Chronicle, a daily newspaper in Houston, Texas.
SJI was founded in 1992, and welcomed its first class in 1993. 
Herrera is looking forward to completing his internship. He encourages any student interested in sports journalism to apply next year for the program. "All I can say is, do whatever you can to become a part of this program. It'll change your life completely."
Updated: January 29, 2021
Related Stories
Expand All
Collapse All
---