Columbia Missourian, Missouri Journalism Students Win Associated Press Sports Editors National Awards for Excellence
By Lauren Walsh
Master's Student
Columbia, Mo. (March 17, 2010) — The Columbia Missourian was named into the top 10 for sports sections of papers in the under-40,000 circulation division in the Associated Press Sports Editors (APSE) annual award competition. The APSE competition recognizes the nation's best sports writing. Top 10 winners are listed without order.
"Any sports section is the result of a team effort that includes writers, editors, designers and photographers. This award is special because it recognizes that team effort and, in the Missourian's case, a group of very talented students," said Assistant Professor Greg Bowers, who also serves as sports editor. Grant Hodder is the assistant sports editor.
Tom Warhover, the Missourian's executive editor, said that the award shows that the Missouri Method is alive and well after a mere 102 years.
"Being named a top 10 sports section is an incredible achievement by staff across the Missourian newsroom. Greg, Grant and the rest of the full-time professors demonstrate the highest standards of our craft while giving a hand up to the next generation of journalists," he said.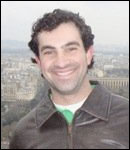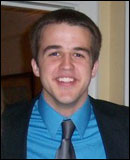 Missouri School of Journalism students Alex Ruppenthal and Matt Schiffman placed in the top 10 in the explanatory writing category. Ruppenthal and Schiffman won the national award for excellence for their story, "Missouri Athletics Enjoy Success, Know More Work Is Ahead," which was originally published in the Columbia Missourian on March 19, 2009 under the headline "Earning Stripes." Their story put the University of Missouri's sports successes into perspective.
Ruppenthal, a junior from Naperville, Ill., is a dual major in print and digital news and German. Schiffman, a junior from Orlando, Fla., is a dual major in print and digital news and history.
Updated: May 7, 2020
Related Stories
Expand All
Collapse All
---