Students Capture Graphic Awards in AP Contest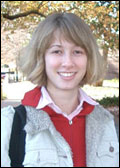 Columbia, Mo. (Dec. 22, 2004) — Missourian Journalism students captured three of the top four prizes in the graphics division of the 2004 Associated Press Missouri-Kansas contest. The results were announced at the annual meeting of publishers and editors of Missouri and Kansas AP member newspapers.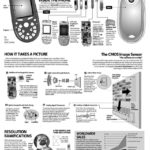 The winning graphics competed against 19 other entries. They originally were published in the Columbia Missourian, a community daily newspaper and the working newspaper lab for students in news-editorial, design, information graphics and photojournalism.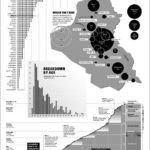 "This once again demonstrates that a lot of Missouri journalism students are ready to become leaders in their field before they even leave here," said Assistant Professor Reuben Stern, who oversees the graphics department at the Missourian.

Erin McGowan placed second for her entry titled, "Telephotos," which explains how cell phone cameras work. She received her bachelor's degree in journalism with an emphasis in magazine this month. From St. Louis, McGowan also earned a minor in business.

Third place went to Shaffer Grubb for his entry titled, "Iraq's Toll," which presented a statistical profile of U.S. soldiers who died in Iraq. Also graduating this month with his bachelor's degree, Grubb is from Nashville, Tenn., and was a member of the Student Society for News Design.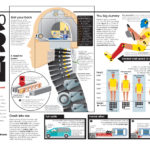 Bob Britten and Cara DeMichele won honorable mention for their entry, "Driven to Destruction," which explained the use of crash test dummies in auto safety tests.
Britten graduated in May 2004 with his master's degree, focusing on magazine  design and infographics. A native of Corry, Pa., he was a member of Kappa Tau Alpha and the Student Society for News Design. Britten was a 2003 Visual Journalism Fellow at Poynter Institute and a 2004 graphics intern at the Seattle (Wash.) Times. Currently a designer for Farm Journal, he plans to enter MU's doctoral program in January.
DeMichele, a master's student, is currently finishing her professional project in the graphics department of the St. Louis Post-Dispatch. She is a native of St. Louis and plans to graduate in May of 2005.
Updated: April 1, 2020
Related Stories
Expand All
Collapse All
---