Mizzou Alumnus Jason Stallman, BJ '97, Talks Sports Journalism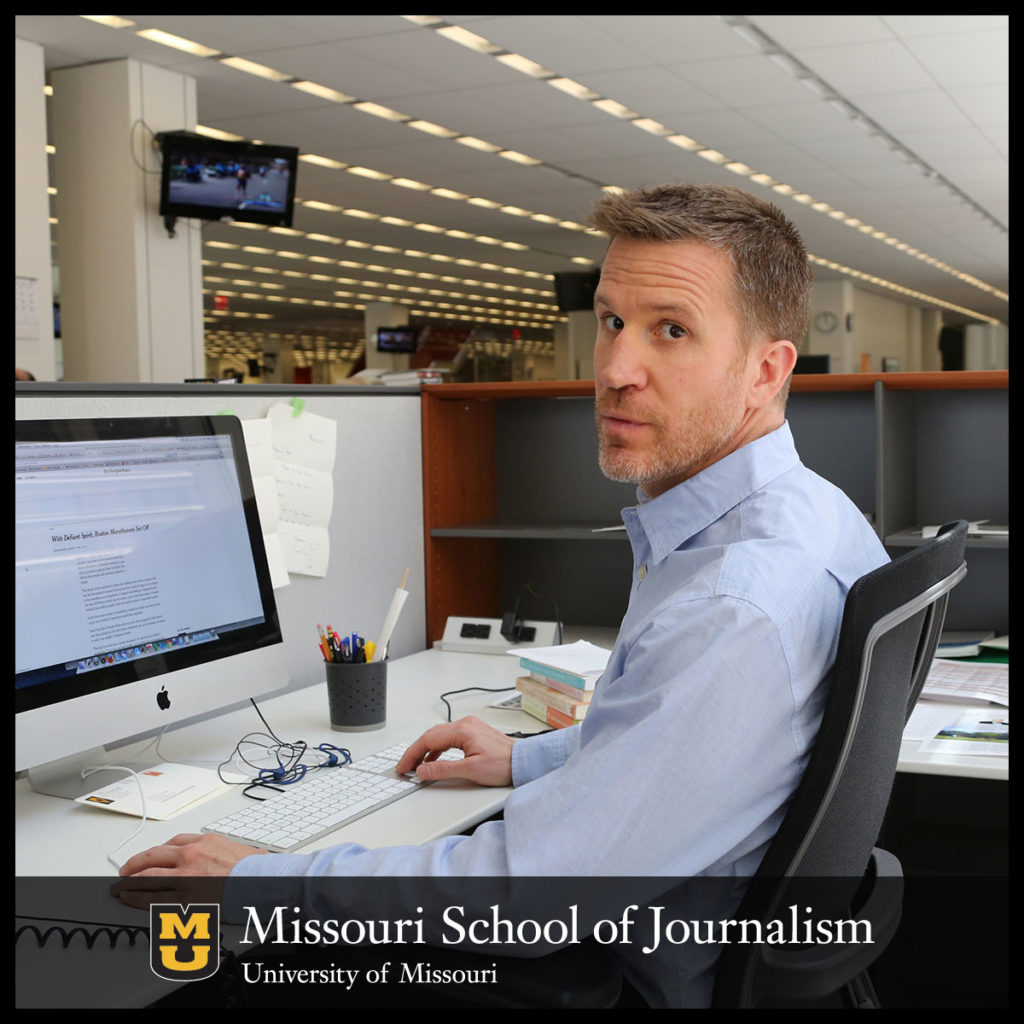 Columbia, Mo. (July 19, 2017) — Inside Sports recently interviewed Jason Stallman, BJ '97, sports editor at the New York Times. Stallman has worked for the New York Times for 14 years; he previously worked for the St. Louis Post-Dispatch and Arizona Daily Star.
Inside Sports: How did you decide to be an editor instead of a reporter?
Jason Stallman: I didn't feel like I was excelling at [reporting]. I didn't feel like it was coming naturally to me. At the time, I knew it was a learning process and that I needed to stick with it and keep getting better because this is what I wanted to do. Then when I started work on the copy desk in Arizona, I realized [editing] was more my thing. I feel like I am better at it, more comfortable doing it and why force it with the other thing? I just stuck with it at that point.
Inside Sports: What does it take to do your daily job as sports editor at the New York Times?
Stallman: As sports editor, I have a big staff of other editors and reporters and others who are just trying to figure out on a daily basis what are the kind of pieces we want to do and how we go after them. In my position, I am generally hovering above trying to shape the vision of the report and do some big-picture editing and identifying lines of reporting. But I also tried to get my hands in the mix as much as possible to do some actual hands-on editing. But in my specific position, it is probably 50 to 70 percent managing the department, dealing with personnel issues, hiring, establishing lines of reporting. The rest is hands-on editing.
Inside Sports: What advice would you offer for aspiring sports journalists?
Stallman: It is really hard to give any sort of blanket advice that would be useful to many people. I do think that the types of journalists I like, the types of editors and reporters I try to surround myself with and the ones that excel the most at least in our place, are the ones who are just curious about the world and they don't find themselves interesting at all, but they find everyone else really interesting. I just think people who have a really intense curiosity about the world in an expansive way, that is a virtue I really look for.
Inside Sports: What is one thing that you wish you knew as a student that you know now?
Stallman: I guess I wish I had anticipated in an earlier stage how antiquated game coverage had become. It probably took me longer than it should have to move past that whole form of newspaper journalism where you go out to a lot of games and write about what you see. The Times has done a really good job of evolving past that, perhaps better than most. If it had really hit home with me back in J-School, I think I could have expedited that a little bit here.
Photo: Chester Higgins Jr. for the The New York Times.
Updated: October 23, 2020
Related Stories
Expand All
Collapse All
---