Peter Baugh, Newly-Named Hummel Intern at the St. Louis Post-Dispatch, Talks Sports Journalism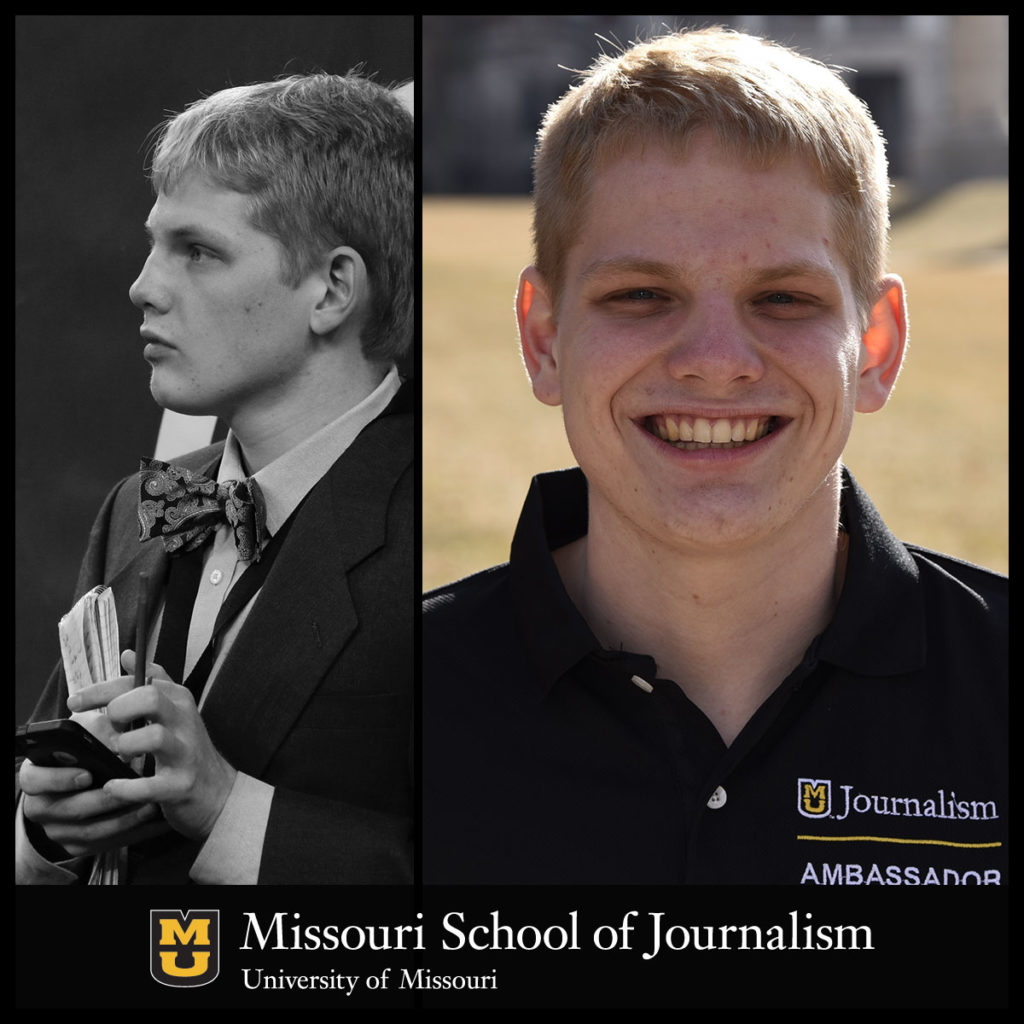 Columbia, Mo. (Feb. 22, 2018) — Peter Baugh couldn't be more excited that he gets to spend this summer working for his hometown paper, the St. Louis Post-Dispatch. Baugh, a junior studying Print and Digital News, recently accepted an offer to become the summer 2018 Hummel Intern and will cover sports as well as assisting with coverage of the St. Louis Cardinals.
This semester, however, Baugh is working as a sports intern who covers Missouri athletics for the Columbia Tribune. This assignment comes after a semester during which he covered Missouri football as a beat writer for the Columbia Missourian. Baugh has also worked for POLITICO in Brussels.
The St. Louis chapter of the Baseball Writers Association of America founded the Hummel internship in 2007 when Post-Dispatch columnist Rick Hummel joined the writers' wing of the National Baseball Hall of Fame. The chapter awards the internship to a Missouri School of Journalism student each year.
Baugh spoke with Inside Sports about his latest opportunity and how the J-School helped him get to this point.
Inside Sports: How did the Missouri School of Journalism help put you in a place to land the internship with the Post-Dispatch?
Baugh: The hands-on experience has been incredible. I studied in Brussels through the School of Journalism and worked at POLITICO. I worked with great editors and got to learn from unbelievable journalists. I had the chance to write about major political events in Europe, and I traveled to three countries for POLITICO. It wasn't sports, but it was incredible experience. Mostly, though, I would have to say my experience with the Columbia Missourian helped prepare me. I had the freedom to write some super-rewarding feature stories and I gained experience covering games and traveling for a beat.
Inside Sports: What does it mean to you to land this summer internship after your junior year?
Baugh: Honestly, I just feel so excited. I grew up in St. Louis, so it's an incredible feeling knowing that I will be working for my hometown paper. I grew up reading Derrick Goold and Rick Hummel, and now I'll be working with them. I'm excited and humbled.
Inside Sports: What excites you most about this internship? And what will you get to do there?
Baugh: I'm most excited about the people I'll be working with. Derrick is widely considered to be one of the top beat reporters nationally, and Rick Hummel is a Baseball Hall of Famer. That's a top-notch team of baseball writers. I've built strong relationships with Ben Hochman, who actually graduated from the high school I went to, and Ben Fredrickson. They're strong reporters, quality writers and friendly people. I have a lot to learn and will be able to get advice from some of the best in the business. I think I will have the opportunity to pitch feature stories and write about local sports events. Traditionally, the Hummel intern has also assisted with St. Louis Cardinals coverage.
Inside Sports: What have you heard about the internship from MU J-School alumni who have been the Hummel intern?
Baugh: I've talked frequently with Ben Fredrickson and Mitchell Forde, and both spoke highly of their experiences. Fredrickson recently gave a speech about the internship at the BBWAA dinner, and it sounds like an incredible opportunity. It will push me to work hard and should be a rewarding experience.
Inside Sports: What advice would you offer to young student journalists looking for a summer internship?
Baugh: Don't stress yourself out too much. Internships are not a reflection of your personal worth or even your abilities as a journalist. Just work hard and treat people nicely, and things will be okay.
Inside Sports: What is your favorite J-School sports journalism memory?
Baugh: Covering football for the Missourian was an incredible experience. I got to work with Tyler Kraft, Anne Rogers, and Brooks Holton – three great journalists, and some of my best friends. We went down to the bowl game in Houston, ate some great food and wrote good stories. It was a blast.
Updated: October 28, 2020
Related Stories
Expand All
Collapse All
---