Journalism Senior Selected for National Science Foundation Summer Internship
Xiaoyu Cui Will Work on a Variety of Studio Interviews and Multimedia Projects
Columbia, Mo. (April 16, 2013) — Missouri School of Journalism senior Xiaoyu Cui will have the opportunity to combine her interests in journalism and science during a summer internship at the National Science Foundation (NSF).
Cui will work with NSF's Office of Legislative and Public Affairs in Arlington, Va., on a variety of studio interviews and multimedia projects, including NSF news stories, video content for science360.gov, podcasts and U.S. News and World Report and other websites.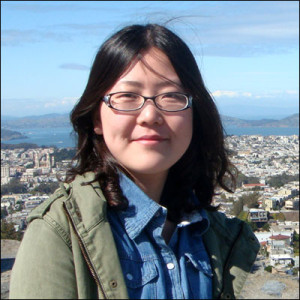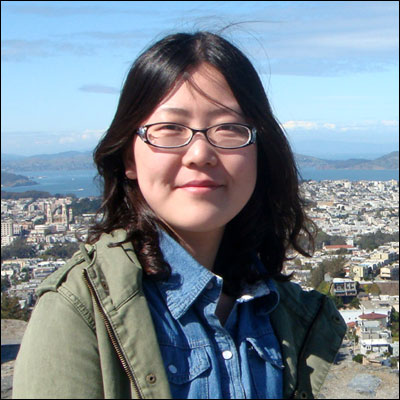 "My educational experience at the School of Journalism and working experience at Health Communication Research Center have prepared me well for this new challenge," Cui said. "The HCRC opened up a whole new world for me. I consider this internship a perfect intersection of my passions: media production and science communication. I am looking forward to learning new skills and gaining new experiences with NSF."
Cui is currently studying strategic communication and interning with the Health Communication Research Center (HCRC). It was her multimedia skills and interest in science communication that qualified her for this opportunity, according to Jon Stemmle, who co-directs the HCRC. HCRC is one of six research centers located at the School.
In 2011, when NSF's public affairs office learned about the HCRC and the University of Missouri Life Sciences Center's collaborative science communication work funded by the Howard Hughes Medical Institute (HHMI), NSF officials decided to make their summer internship opportunity available to Missouri Journalism students. Amy Fenton, who studied radio-television journalism and minored in chemistry, did the internship with NSF in the summer 2011.
One major component of the four-year, $1.5 million HHMI grant is to instruct undergraduate science students about how to communicate about science in a way that is understandable by the general public. Stemmle and his team of graduate students are teaching these science students about basic journalism principles. Their stories, videos and photos will be posted on scixchange.missouri.edu in the coming months as that website is developed.
"This is a wonderful opportunity for Xiaoyu to get to take part in the excellent work being done at NSF," Stemmle said. "NSF is a leader in science communication outreach to the public, and we believe Xiaoyu has the skill set and experience to help advance that goal."
Updated: July 15, 2020
Related Stories
Expand All
Collapse All
---