Journalism Students Win Top Prize in Arthur W. Page Competition
Columbia, Mo. (March 29, 2005) — A student team from the Missouri School of Journalism recently took first place in the 2005 Case Study Competition in Corporate Communications sponsored by the Arthur W. Page Society and the Institute for Public Relations.



The team, consisting of students Megan Perry, Laura Chia, Meredith Stevens, Rupa Rajagopalan and instructor Yan Jin, took top honors among 20 entries in the communications/journalism schools competition, beating out runners-up Brigham Young and Michigan State. Their case study, "Managing the Tide: Marketing to Controversial Demographics," was completed as a semester-long project in Jin's Global Communications class and submitted last fall to the Page Society competition.
"We are trying to integrate the philosophy of strategic communications – advertising and public relations – with cross cultural studies," Jin said. "This case study shows what global thinking can do in real-world experiences."


The purpose of the Page Society competition is to encourage students to understand the communication and crisis management challenges they will face as business and public relations executives. "Managing the Tide: Marketing to Controversial Demographics" was an in-depth study about how Procter and Gamble, long known for its wholesome, conservative family image, managed public scrutiny resulting from its decision to target the gay market.
"This is a problem that will affect more companies over time, and it has helped me understand the importance of PR in these situations" said Perry, an agricultural journalism major and a two-time intern for P&G. "The potential earnings to be gained by properly handled cases will determine who will become prominent players in the business world."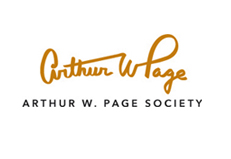 The Mizzou team won $2,500, plus a $650 faculty adviser award, for taking first place. Perry, originally from Bethel, Mo., is a senior and is currently in Singapore on a study abroad semester. Chia, who grew up in Singapore, is a senior in broadcast journalism. She has recently accepted a public relations position as an Oscar Mayer Hotdogger for the Weinermobile. Originally from Centennial, Colo., Stevens is a broadcast journalism major with minors in French and political science. Upon graduation, she will return to Colorado to work in public relations. Rajagopalan is a senior advertising major from St. Louis who plans to work for Americorps VISTA as a public relations intern.
Forty-two schools from throughout the United States, Australia, Canada, Singapore and Turkey submitted entries to the separate business and communications/journalism competitions. Judges included top executives from Bank of America, Nextel, GMAC and Fleishman-Hillard, among others.
The Arthur W. Page Society is a select membership organization for senior public relations and corporate communications executives. The Institute for Public Relations is an independent foundation dedicated to the science beneath the art of public relations.
Updated: April 3, 2020
Related Stories
Expand All
Collapse All
---