Faculty Member Publishes New Edition of Public Relations Textbook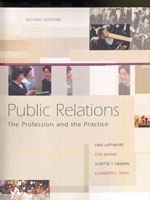 Columbia, Mo. (Aug. 29, 2006) — Coverage of global markets, new technologies, and multiculturalism throughout make the recently published edition of Public Relations: The Profession and the Practice one of the leading college textbooks on the topic.
The book is co-authored by Suzette Heiman, associate professor and director of planning and communications at the Missouri School of Journalism. The other authors are Dan Lattimore, University of Memphis, Otis Baskin, Pepperdine University in Los Angeles, and Elizabeth Toth, University of Maryland at College Park. McGraw-Hill is the publisher.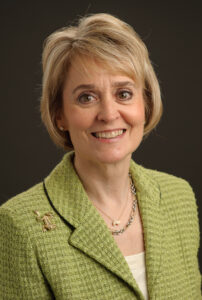 "The book approaches public relations from a theoretical perspective while illustrating how these theories are applied in real-life situations," said Heiman. "There are numerous examples to help provide students with a frame of reference in which to understand the material."
Public Relations is divided into three sections:
The Profession covers the history, the theoretical basis and law and ethics;
The Process discusses the research, planning, action and communication and evaluation aspects; and
The Publics shares how public relations is practiced in a variety of areas such as corporate communication, community relations and nonprofit.
Accompanied by a unique, free DVD with video interviews of leaders in the public relations field, the text presents and explains in a personal, jargon-free style the fundamental tools of public relations practice, providing a multi-disciplinary understanding of the emerging trends within the field.
"We hope the new edition not only will help students understand what the public relations field is all about, but also will help them determine if it is a career option for them," said Heiman.
Updated: April 10, 2020
Related Stories
Expand All
Collapse All
---