School of Journalism Professor Margaret Duffy publishes new book on power of visual communication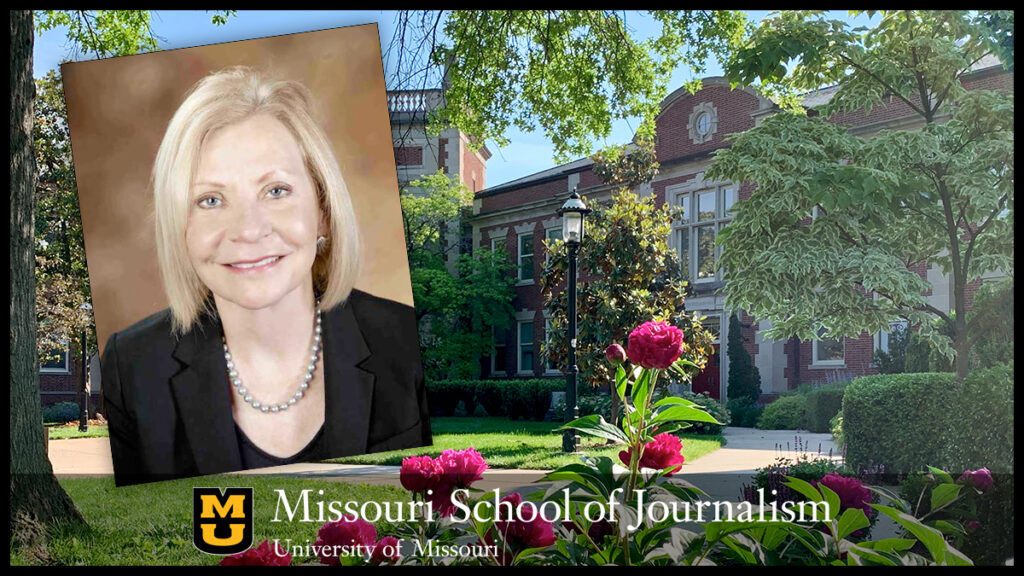 Columbia, Mo. (Sept. 9, 2021) — A new book by Professor Margaret Duffy, Executive Director of the Novak Leadership Institute, examines the quickly-evolving field of visual communication and provides strategies for communicators in all professions to tell engaging stories by harnessing the power of images.
"Visual Communication: Insights and Strategies" chronicles the cultural shift toward visuals in the U.S. and worldwide, giving evidence-based information about how to use and interpret images in many different contexts.
"Visuals are often more powerful than words in today's culture, so much so that they can sometimes overwhelm the messages people are trying to convey," Duffy said. "It's crucial to be aware of the impact of visuals, whether you're communicating in organizations, seeking to persuade others about a product, service, or idea, or trying to educate students. Knowing what makes an image persuasive or distracting is increasingly a necessary skill."
The book presents a balanced view of the power of images, covering both the advantages of using images wisely and the pitfalls of careless or deceptive visuals. It also offers systematic ways to evaluate the ethical implications of visual communication.
"Something as simple as cropping a photo can create a misleading image," Duffy said. "At the same time, good cropping can better frame an image to capture the essence of a story. When we use visuals to communicate, whether they are emojis or photographs in a warzone, we are wielding an incredibly powerful tool. The idea behind this book is to ensure that people know how to use that tool properly, and that they understand the consequences of using it poorly."
An award-winning scholar, Duffy's research focuses on leadership, organizational and visual communication, digital media, and persuasion. Duffy leads the Novak Journalism Institute, which was endowed by a $21.6 million grant from former YUM! Brands CEO and School of Journalism alumnus David Novak.
The book, co-authored by Janis Teruggi Page, PhD '05, is Duffy's second; her first, "Advertising Age: Principles of Advertising and Integrated Marketing Communication at Work," was published in 2011 and co-authored by Professor Emerita Esther Thorson. Duffy has also written several book chapters focusing on communication, visual media, and advertising.
Updated: September 24, 2021
Related Stories
Expand All
Collapse All
---