Missouri School of Journalism Professor Margaret Duffy presents research at Oxford University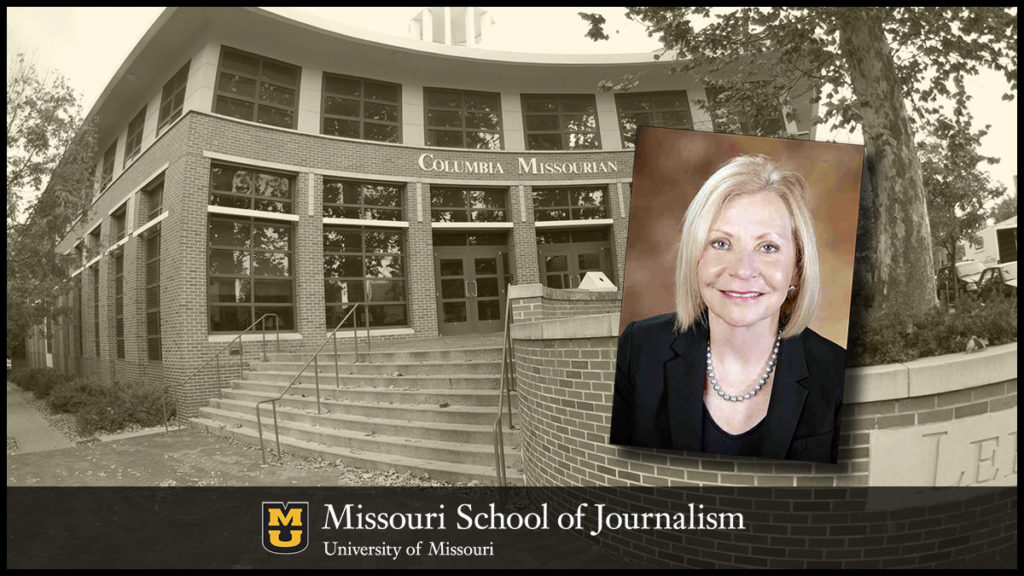 Her talk centered on her research findings concerning corporate reputation management in a social media world.
By Jerome Duggan
Columbia, Mo. (Oct. 21, 2019) — Missouri School of Journalism Professor Margaret Duffy recently presented her research at the Oxford Center for Corporate Reputation conference earlier this year. The Oxford Center is an independent research center within Oxford University's Saïd Business School.
Duffy's talk, "Under the influence: Corporate reputation management in a social media world," centered on her research findings revealing that corporations and brands would be wise to pay increasing amounts of attention to influencers.
According to Duffy, "influencers, or individuals who develop social media followings, are able to have impact on perceptions audiences may have of a particular corporation or brand."
Duffy's research shows social media influencers who employ video tactics are, on average, more believable than TV ads alone. The caveat, however, is if the influencers were paid, and disclosed that they were paid. In this case their credibility immediately took a hit, as consumers saw their portrayal as less authentic than that of non-paid influencers.
Another key finding was the power of storytelling. When an influencer's support for a particular brand is just one piece of a larger narrative or story, consumers are more likely to pay attention to the ad and in turn, believe what the influencer is selling.
Duffy is executive director at Missouri School of Journalism's Novak Leadership Institute (NLI). The NLI was endowed by a $21.6 million grant from former YUM! Brands CEO David Novak, an alum of the Missouri School of Journalism. The Institute offers an innovative approach to leadership education uniquely rooted in the principles of strategic communication and advertising. An award-winning scholar, Duffy's research focuses on leadership, organizational communication, visual communication, narrative, digital media, and persuasion.
Updated: November 10, 2020
Related Stories
Expand All
Collapse All
---