Novak Leadership launches new website with resources for students, alumni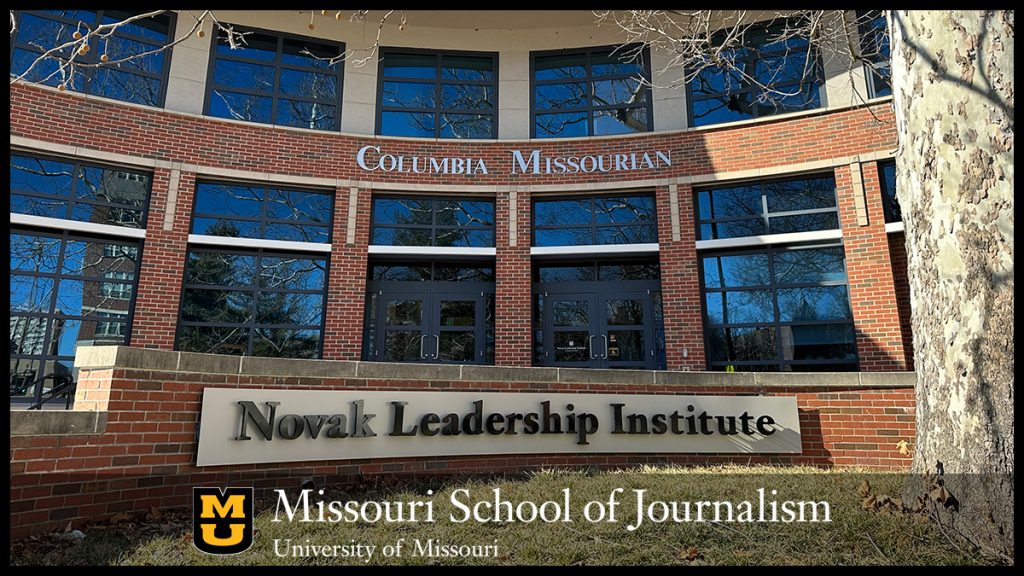 COLUMBIA, Mo. (Aug. 30, 2023) — The Novak Leadership Institute (NLI) at the Missouri School of Journalism launched a new website this month showcasing resources for students: https://novakleadership.missouri.edu/
The site's revamped digital resource library features new articles, podcasts and other downloadable content for students and even professionals seeking information about leadership development.
"The Novak Leadership Institute does so much to prepare students for high-powered careers, and this website makes that work more accessible than ever," said David Kurpius, dean of the School of Journalism. "Whether you're a student interested in learning more about leadership or an alumnus looking to give back, there is something here for you."
NLI's activities span courses — which are housed at the School but are open to students at any school or college at Mizzou — as well as research, mentorship and experiential learning opportunities. This diverse array of work provides a steady stream of new opportunities and insights that will be highlighted on the site.
"We're going to continuously update the resources we have available based on new research we're conducting and new materials we develop," said Brandon Butcher, associate director of the NLI. "This is a living, breathing resource library."
In addition, a portion of the site centered around alumni aims to inform potential industry partners about opportunities to get involved with the institute, such as mentorship programs and hosting trips like an upcoming visit to global marketing agency VMLY&R in late September.
The site also features episodes of David Novak's podcast, "How Leaders Lead," in which Novak speaks with business executives and entrepreneurs about strategies for success. Novak, a School of Journalism alum and the co-founder and former CEO of Yum! Brands, established the NLI in 2017 with a $21.6 million gift.
For more information about NLI or to get involved, contact Butcher at butcherb@missouri.edu.
Updated: September 1, 2023
Related Stories
Expand All
Collapse All
---