Brandon Butcher
Associate Director, Novak Leadership Institute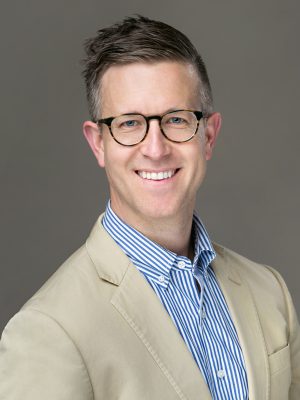 Download High-Resolution Photo
Adjunct
221 Lee Hills Hall
Missouri School of Journalism
Columbia, MO 65211-1200
BRANDON BUTCHER, BJ '07, MA '08, is Associate Director of the Novak Leadership Institute at the Missouri School of Journalism. Butcher directs marketing communications, student programs and strategic partnerships for the institute. Butcher also co-developed the NLI curriculum and teaches courses in Strategic Communication Leadership, Organizational Culture and Leadership, and Entrepreneurship and Innovation. Butcher has also served on the strategic communication faculty since 2012, teaching courses in strategic writing and design, strategic campaigns (AdZou) and social media marketing.
Butcher's background in marketing and advertising includes stints on the client and agency sides with roles spanning creative, brand strategy, and account management. He began his career at The Richards Group, a leading national advertising agency based in Dallas, where he served as a digital brand manager for national and regional accounts including QuikTrip, Zales, Southern Methodist University and Children's Health. Other agency experience includes work as a copywriter/designer for Dallas-based Learfield Sports, creating print, digital and outdoor advertising for corporate sponsors of leading NCAA Division I athletic programs. As a graduate student, Butcher worked with the sponsorship arm of University of Missouri Athletics while completing research on the topic of online sponsorship on college athletic websites.
Butcher also has extensive experience in nonprofit leadership, and has directed a range of mentoring, leadership and service programs for teens and college students in both domestic and international settings. Butcher continues to offer professional consulting in brand strategy, creative advertising, and digital marketing and has served clients including Aperio Consulting, Bur Oak Brewing Company, KLIFE, Universal Research Solutions, and Veterans United.
Updated: May 10, 2022