New Book Explores Media, Mission and Morality in Journalism
By Kelly Peery
Columbia, Mo. (Aug. 28, 2006) — A new book by Missouri School of Journalism Professor Emeritus John Merrill explores moral and theoretical issues in the field of journalism.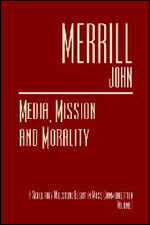 Media, Mission and Morality: A Scholarly Milestone Essay in Mass Communication is the first in a series designed to stimulate thinking and challenge ideas while encouraging journalists to embrace ethics. Subsequent titles will be written by some of the journalism's leading writers and thinkers on the topic.
"I feel that this little book is a good summary of my thinking in several fields, especially ethics, through the years," said Merrill. He is the author or coauthor of nearly 30 books, seven of which have been translated into other languages.
Earnest Perry, chair of the Journalism Studies emphasis area, compliments the body of Merrill's work.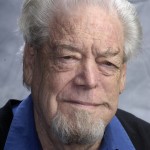 "Dr. Merrill's work has stood the test of time. His work continues to be one of the most the definitive voices in journalism philosophy and ethics. Dr. Merrill is one of the best journalism scholars of the latter half of the 20th century and continues to have an impact on a new generation," Perry said.
Merrill anticipates his new release will be of special interest in college and university courses relating to mass communication and media ethics. Marquette Books is the publisher.
---
Kelly Peery, of Troy, Mo. is studying media convergence journalism with an emphasis in public relations and also pursuing a minor is business. After graduation in May 2007, she plans to pursue a career in media promotions.
Updated: April 10, 2020
Related Stories
Expand All
Collapse All
---