Professor Emeritus John Merrill Elected to Iowa Hall of Fame
Columbia, Mo. (March 24, 2005) — John C. Merrill, professor emeritus at the Missouri School of Journalism, has been elected to the University of Iowa School of Journalism's Hall of Fame for 2005. A Distinguished Alumnus of Iowa, Merrill will speak at the Fourth Estate banquet on April 1 in Iowa City.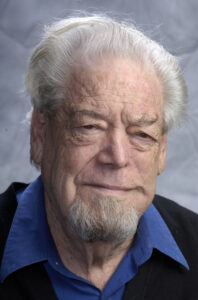 Merrill received his doctorate degree from Iowa in 1961, after having taught English and journalism in Kansas and Louisiana for 10 years. The following year he became an associate professor at Texas A&M for two years before moving to the University of Missouri.
Merrill taught at Missouri until 1980, when he joined the journalism faculty at the University of Maryland. After two years there he became director of the School of Journalism at Louisiana State University, where he retired in 1991. After returning to Columbia that year, Merrill continued to teach part time at the School of Journalism until 2000.
Merrill received the prestigious Missouri Honor Medal for Distinguished Service in Journalism in 1996. He, along with the late Bill Rivers of Stanford University, were the first members of the Journalism Hall of Fame at Louisiana State University in 1975.
Among the most published authors in journalism education, Merrill has written and edited some 30 books and more than 100 articles. He has lectured and taught in approximately 50 countries, most recently in Singapore and Egypt.
Merrill's wife, Dorothy, served as a professor and administrator at Stephens College in Columbia, Mo. The Merrills have five children and nine grandchildren. Merrill is a navy veteran of World War II, having served in both the Atlantic and Pacific theaters of operation.
Updated: April 3, 2020
Related Stories
Expand All
Collapse All
---