9 to Receive the Missouri Honor Medal for Distinguished Service in Journalism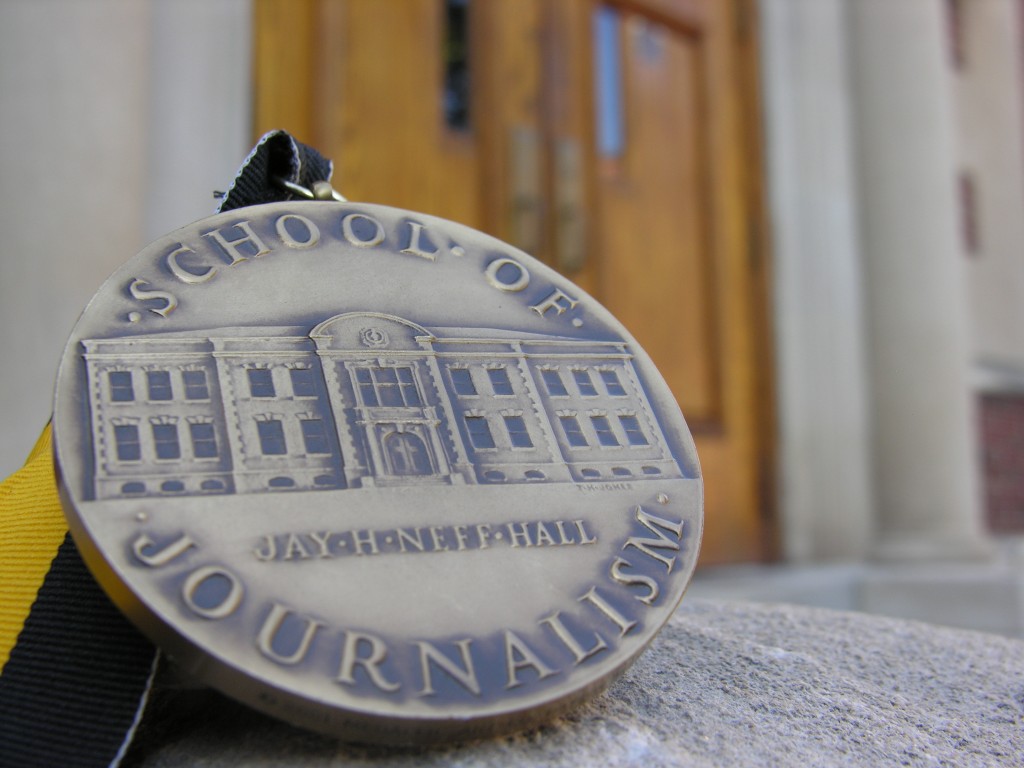 The Awards Ceremony Will Be on Monday, Oct. 26, on the University of Missouri Campus
Columbia, Mo. (June 9, 2015) — Seven individuals and two media organizations will receive the prestigious Missouri Honor Medal for Distinguished Service in Journalism during a banquet on Monday, Oct. 26, on the University of Missouri campus.
Medalists are selected by the faculty of the School on the basis of lifetime or superior achievement in journalism. The Missouri School of Journalism has awarded the Missouri Honor Medal for Distinguished Service in Journalism annually since 1930 to outstanding journalists, advertising and public relations practitioners, business people, institutions and media organizations from around the world. Among them are Tom Brokaw, Christiane Amanpour, Sir Winston Churchill, Gloria Steinem, Deborah Howell, David Granger and Gordon Parks.
During the day the medalists will present master classes on topics related to their areas of expertise to Missouri School of Journalism students and other guests.
Those to be honored are:
CNN Digital, one of the world's leading digital news brands
Barbara Ehrenreich, author and activist
Rea Hederman, publisher, The New York Review of Books
Gerd Ludwig, photojournalist and documentary photographer
Merrill Perlman, copy editor
Bill Plante, senior White House correspondent, CBS News
Yoani Sánchez, Cuban blogger, journalist and entrepreneur
Lincoln Stephens, co-founder, The Marcus Graham Project
Sports Journalism Institute, training-internship program
CNN Digital
One of the world's leading digital news brands
CNN Digital is one of the world's leading digital news brands, reaching more than 100 million unique users a month worldwide across mobile and desktop. CNN Digital encompasses CNN.com, CNNi.com and CNNMoney. As the world's most followed and fanned news organization, it is a social media juggernaut. In 2015, the CNN Digital team – comprised of more than 300 digital journalists, designers, developers and product experts worldwide – has launched successful redesigns of its global mobile and desktop sites, a daily edition on Snapchat, an app on Apple Watch and a revamped and expanded CNNPolitics site. In addition to breaking news coverage CNN is known for publishing across all platforms, the Digital team has launched coverage of key issues and beats such as climate, health, style, parenting and religion. In video, CNN has grown its global reach to more than 230 million views per month, and the award-winning CNN Digital Studios has produced more than two dozen digital series in the last year.
Accepting the Missouri Honor Medal on behalf of CNN Digital will be Meredith Artley, BJ '95, editor in chief.
Barbara Ehrenreich
Author and activist
Award-winning journalist Barbara Ehrenreich is the author of 21 books, including The New York Times best sellers, "Nickel and Dimed: On (Not) Getting By in America" (2001), "Bright-Sided: How Positive Thinking Is Undermining America" (2010), and "Living with a Wild God" (2014). Ehrenreich is also a frequent contributor to The New York Times, Harpers, The Progressive magazine, and Time magazine, and has appeared on "Oprah, The Daily Show."
In 2012 Ehrenreich helped create the Economic Hardship Reporting Project as a way to change the national conversation around both poverty and economic insecurity. EHRP uses narrative features, photo essays, video and other platforms to put a human face on financial instability.
Ehrenreich studied cell biology and physics, graduating with a degree in physics from Reed College in 1963 and a doctorate in cell biology from Rockefeller University in 1968.
After completing her studies, Ehrenreich chose to turn her attention to political and anti-war activism. She joined a tiny nonprofit in New York City that advocated for better health care for the city's poor. In the process of producing the organization's monthly bulletin, Ehrenreich discovered a love of investigative journalism. She then became involved with the women's health movement, advocating for better health care for women and greater access to health information than existed at that time. Her work life has settled into three tracks: journalism, book-length projects, and activism on such issues as health care, peace, women's rights and economic justice.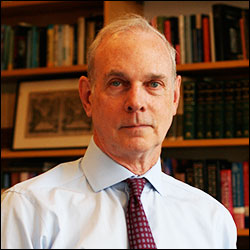 Rea Hederman
Publisher, The New York Review of Books
Rea Hederman, MA '70, has been publisher of The New York Review of Books since 1984. A native of Jackson, Mississippi, Hederman came to The New York Review after a distinguished career in journalism. From 1973 until 1982, he was executive editor of the Clarion-Ledger in Jackson, Mississippi. During that period, he transformed what was generally considered to be a racist and journalistically inferior publication into a newspaper that won almost every major national award for journalism, including the Robert F. Kennedy Journalism Award, the George Polk Award, and the Heywood Broun Award, among others, and, in 1983, the Pulitzer Prize for public service for work published in 1982.
In addition to the New York Review, Hederman was publisher of Granta, the British publication of new writing and long-form reportage, and introduced the publication to America. Granta also published a line of literary fiction and nonfiction books. When other publishers refused to publish Salmon Rushdie's "Haroun and the Sea of Stories" after the Grand Ayatollah Rulollah Khomeini issued a fatwa calling for Rushdie's death, Granta published that book and Rushdie's next book, "Imaginary Homelands," in the U.S. and the U.K. Hederman was also an editorial director of the Italian publication La Rivista dei Libri.
Hederman is the vice chairman of the board of trustees of the American Academy in Rome, a past member of the board of directors of the Committee to Protect Journalists, and a director of The New York Review of Books Foundation. He holds a master's degree in journalism from the University of Missouri and an MBA from the University of Virginia. He is married to Angela Meyers Hederman, BJ '73.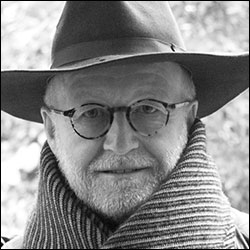 Gerd Ludwig
Photojournalist and documentary photographer
Born in Alsfeld, Germany, Gerd Ludwig studied photography with Professor Otto Steinert at the Folkwangschule (now Folkwang University of the Arts) in Essen, Germany, graduating in 1972. The following year, he began working for publications such as Geo, Stern, Spiegel, Time and Life. Soon after moving to New York in the mid-1980s, he started photographing for National Geographic magazine. His focus on environmental issues and the socioeconomic changes following the dissolution of the Soviet Union resulted in his book, "Broken Empire: After the Fall of the USSR," a 10-year retrospective published by National Geographic in 2001 in the U.S., Germany and Korea. Ludwig's ongoing coverage of post-Soviet Russia has garnered his distinction as the world's foremost color photographer documenting the region.
"The Long Shadow of Chernobyl" (essay by Mikhail Gorbachev), his trilingual photo book based on 20 years documenting the aftermath of the Chernobyl catastrophe in the Exclusion Zone and the surrounding fall-out areas, was released by Edition Lammerhuber in 2014 to international acclaim. His explorations in the Zone are ongoing.
Now based in Los Angeles, Ludwig continues his work for National Geographic magazine, photographs personal projects, lectures at universities, teaches photographic workshops internationally and exhibits his photographs in galleries and museums around the world. Ludwig is the recipient of the Lucie Award for International Photographer of the Year in 2006, and in 2014, the German Society for Photography honored him with their prestigious Dr. Erich-Salomon Award.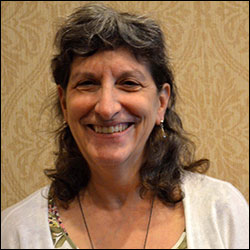 Merrill Perlman
Copy editor
Merrill Perlman, BJ '74, has spent most of her career as an editor, always a mentor, teacher and motivator. After graduating from the Missouri School of Journalism, she reported at the Southern Illinoisan before joining the copy desk. Realizing she was better at editing, Perlman moved to the Des Moines Register copy desk in 1978, earned a master's in mass communications from Drake University and became the Register's assistant business editor.
In 1983, she was hired as a Business copy editor at The New York Times, later becoming Metro copy desk chief (twice), night Metro editor, an editor on the Week in Review, recruiting editor for copy desks and managing editor of The New York Times News Service. In 2004, she was named director of copy desks, in charge of the 160-plus copy editors across the newsroom. She recruited, hired, trained, mentored, guided (and baked for) hundreds of editors and others at The Times. Perlman values intelligence, humor, insight, integrity and news judgment above pro forma credentials.
Retiring from The Times in 2008, she started Merrill Perlman Consulting, and edits high-level writers for ProPublica, Amazon Kindle Singles and Rosetta Books, among others. She's trained thousands of people through onsite and online programs for the Poynter Institute's NewsU, news organizations, journalism conventions and private companies. Perlman writes the "Language Corner" column for Columbia Journalism Review, is quoted often on language, and is an adjunct assistant professor at the Columbia University Graduate School of Journalism.
Perlman is president of the American Copy Editors Society Education Fund and on the boards of ACES and Journalism & Women Symposium.
Bill Plante
Senior White House correspondent, CBS News
Bill Plante is the senior White House correspondent for CBS News, where his reports are seen regularly on "CBS This Morning" and the "CBS Evening News with Scott Pelley." He has covered the administrations of Ronald Reagan (beginning in 1981), Bill Clinton, George W. Bush and Barack Obama as well as every presidential campaign since 1968.
Plante has covered some of the world's most newsworthy events in the past 50 years. He returned to Selma, Alabama, in March 2015 to cover the 50th anniversary celebration of Dr. Martin Luther King's historic march from Selma to Montgomery for voting rights, a story he covered 50 years ago as a new young reporter. Plante reported on the historic summit meeting in Moscow between President Reagan and Mikhail Gorbachev and the death of Princess Diana. At the State Department, he covered Secretary of State James Baker's trips to the Middle East, both before and after the Gulf War. Earlier, in 1979, Plante covered the fall of Skylab and Pope John Paul II's visit to the U.S. as well as the Shah's departure from Iran.
Plante joined CBS News in June 1964 as a New York-based reporter-assignment editor. He then served as a correspondent in the Chicago bureau (1966-76) during which he served two of his four tours of duty in Vietnam, reporting on the bombing strikes over North Vietnam, the Vietnamization and pacification programs in the south and the fall of the governments in Vietnam and Cambodia. Plante has received many major broadcast journalism awards. Among his Emmy awards is one for his investigative report on the U.S.-Soviet wheat deal broadcast on the "CBS Evening News" (1972). Plante's international work has twice been recognized with the Overseas Press Club Award.
Yoani Sánchez
Cuban blogger, journalist and founder of 14ymedio
Yoani Sánchez is an acclaimed Cuban blogger, journalist and founder of 14ymedio, Cuba's first independent daily digital news outlet.
A University of Havana graduate in philology, Sánchez emigrated to Switzerland in 2002 to build a new life for herself and her family. Two years later, she returned to Havana, promising herself to live there as a free person. In 2007, Sánchez began Generation Y, her personal blog about daily life in Cuba. She has been arrested and detained by the Cuban government for starting her activities.
In 2009 President Barack Obama wrote that her blog "provides the world a unique window into the realities of daily life in Cuba" and applauded her efforts to "empower fellow Cubans to express themselves through the use of technology." Time magazine listed Sánchez as one of the World's 100 Most Influential People, stating that "under the nose of a regime that has never tolerated dissent, Sánchez has practiced what paper-bound journalists in her country cannot: freedom of speech." Foreign Policy magazine has named her one of the Top 100 Global Thinkers.
In May of 2014, Sánchez combined her passion for journalism and digital media to launch 14ymedio, Cuba's first independent daily digital news outlet. It serves as a fresh voice in the island, with exclusive national news, highlighting not only political and economic developments but also social and cultural activities.
Sánchez has received much international recognition for her work, including the Ortega y Gasset Prize, Spain's highest award for digital journalism; the Maria Moors Cabot Prize from Columbia University; the World Press Freedom Hero Award from the International Press Institute; and the Prince Claus Award from the Netherlands. She was most recently the Yahoo! Fellow at Georgetown University in Washington, D.C.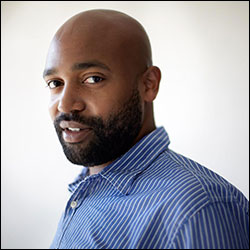 Lincoln Stephens
Entrepreneur and activist
Lincoln Stephens, BJ '03, is a former advertising account management executive turned activist, muckraker and entrepreneur. In his professional career, Stephens has worked at the Carol H. Williams, Martin Retail and TracyLocke agencies and worked on top brands such as Frito Lay, Quaker, Pepsi, Cadillac, Hummer, Chevrolet and Coca-Cola.
Born in Dallas, Stephens earned his bachelor's degree from the Missouri School of Journalism with an emphasis in strategic communication and recently completed his master's in entertainment business at Full Sail University. As an accomplished community organizer, Stephens has served as the street team leader for Rock The Vote in Chicago and Dallas. He is an active leader and servant in a variety of urban-progressive organizations such as the African American Leaders of Tomorrow, American Cancer Society-Relay for Life, Dallas Urban League Young Professionals, YMCA and Kappa Alpha Psi Fraternity Inc.
In November 2008, Stephens decided to quit his job to pursue his passion for mentorship and co-founded a nonprofit organization called The Marcus Graham Project. The organization, which is focused on bringing more diversity to the advertising industry through mentorship, exposure and career development, has been featured in Advertising Age, Black Enterprise magazine, Savoy magazine, and on CNN and NBC. Additionally, Stephens was named one of Advertising Age's "40 under 40" marketing leaders in 2013 and previously was featured in Ebony magazine as one of the top entrepreneurs in the country under the age of 34.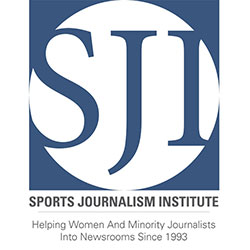 Sports Journalism Institute
Training and internship program
The Sports Journalism Institute is a nine-week training and internship program for college students interested in sports journalism careers. The Institute is designed to attract talented minorities and women to journalism through opportunities in sports reporting and editing as well as enhance racial and gender diversity in sports departments nationwide.
The Sports Journalism Institute works with the National Association of Black Journalists, Asian American Journalists Association, National Association of Hispanic Journalists and Association for Women in Sports Media. Funders include MLB.com, Associated Press Sports Editors and Disney. SJI's partners include ESPN, USA Today and the Missouri School of Journalism.
The program, which began in 1993, has almost 300 graduates, the majority of whom have gone on to work at newspapers, websites and TV stations and networks around the country.
Leon Carter, an ESPN vice president and editorial director of TheUndefeated.com, and Sandy Rosenbush, an ESPN event news editor, will accept the medal on behalf of SJI. The two are co-directors of the Institute.
Master Class Schedule

---

Hashtag: #MissouriMedal

---

9-9:50

CNN Digital
"Evolving Industry, Evolving Skills: How to Rebuild a Plane in Mid-Flight"
Fred W. Smith Forum

10-10:50

Lincoln Stephens
"The Writing on the Wall"
Fisher Auditorium
Merrill Perlman
"The Editor as Actor, Chameleon and Teacher"
Fred W. Smith Forum
Q&A with Gerd Ludwig: Science and the Environment. Sara Hiles will moderate.
McDougall Center

11-11:50

Barbara Ehrenreich
"Do Today's Journalists Need to Take a Vow of Poverty?"
Fred W. Smith Forum
Bill Plante
"Competing Agendas – The Press And The White House"
Palmer Room, RJI 100-A

1-1:50

Gerd Ludwig
"Winds of Change"
Fred W. Smith Forum
Q&A with Rea Hederman: News, Leadership and Courage. Mike Jenner will moderate.
Spencer Room

2-2:50

Women in Media panel. Jacqui Banaszynski will lead a group of medalists in a discussion.
Fred W. Smith Forum

3-3:50

Sports Journalism Institute
"Having a Voice at the Table"
GEOSCI 123

4-4:50

Rea Hederman
"Independent Publishing"
Middlebush Auditorium
Yoani Sánchez
"Using Digital Technology to Advance Freedoms"
Conservation Auditorium
Updated: September 8, 2020
Related Stories
Expand All
Collapse All
---