Seven to Receive the Prestigious Missouri Honor Medal for Distinguished Service in Journalism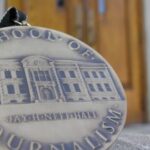 Columbia, Mo. (Aug. 4, 2009) — Six prominent media leaders and a pioneering online publication will receive one of the profession's highest honors, the Missouri Honor Medal for Distinguished Service in Journalism, from the Missouri School of Journalism.
The 2009 medalists, who will be honored on Tuesday, Oct. 20, on the University of Missouri campus, are:
Mazhar Abbas, defender of press freedom, Pakistan
Rance Crain, president of Crain Communications Inc.; editor-in-chief of Advertising Age, Crain's Chicago Business and Crain's New York Business
Doug Crews, executive director, Missouri Press Association
Bill Eppridge, photojournalist
Rod Gelatt, professor emeritus, Missouri School of Journalism
Deborah Howell, editor and ombudsman
Slate, a daily online magazine
Medalists will present master classes on topics related to their areas of expertise to Missouri School of Journalism students and other guests during the day of Oct. 20. That evening, the medalists will be recognized at an awards banquet at the Donald W. Reynolds Alumni Center on the MU campus.
Medalists are selected by the faculty of the School on the basis of lifetime or superior achievement in journalism. The Missouri School of Journalism has awarded the Missouri Honor Medal for Distinguished Service in Journalism annually since 1930. More than 425 distinguished journalists, advertising and public relations practitioners, business people, institutions and media organizations from around the world have received this prestigious award.
Following are the 2009 medalists: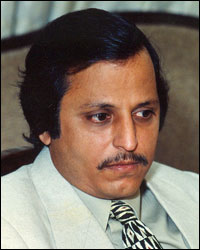 Mazhar Abbas
Defender of Press Freedom, Pakistan
Mazhar Abbas is a fearless fighter for press freedom in Pakistan. During his 27-year career as an award-winning journalist, he has endured repeated threats as a result of his tireless work to win and protect an independent voice for citizens. Abbas' indefatigable devotion to the democratic principles of journalism has resulted in more than 2,000 front-page stories on political, social and human rights issues. These have been published in The Star, the leading English-language evening newspaper from Pakistan's economic hub, Karachi, and a member of The DAWN Media Group, the country's largest network of English-language newspapers. He provides analysis of events and policies for other major English-language print and electronic news outlets, including a weekly talk show called "Do-Tok," meaning straightforward in Urdu. Abbas previously hosted other news commentary programs on Pakistan's leading news portal, ARY One World (now ARY News), and one called "Spotlight" for the private channel Hum. He has conducted exclusive interviews with some of the country's most controversial and prominent military and government figures. Abbas was one of only five journalists to receive the coveted 2007 International Press Freedom Award from the Committee to Protect Journalists. He currently serves as the deputy director of news and reporting for ARY One World. Abbas is active in Pakistan's journalists' unions, serving for four years as secretary-general of the Pakistan Federal Union of Journalists. He also has been elected to several union positions including three terms as secretary of the Karachi Press Club. Abbas is a frequent speaker on the topics of journalism and freedom of expression on television talk shows as well as at universities and colleges.
In recognition of his fearless devotion, at great personal risk, to the pursuit of journalism in the search for truth, wherever it might lead.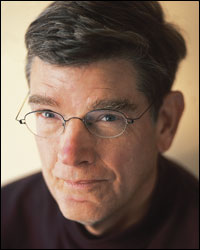 Rance Crain
President, Crain Communications Inc.; editor in chief of Advertising Age, Crain's Chicago Business and Crain's New York Business
Rance Crain has directed the leading trade publications for the advertising and media industries for more than 30 years. He is the president of Crain Communications Inc. and editor in chief of Advertising Age, Crain's Chicago Business and Crain's New York Business. He also writes a bi-weekly column for Advertising Age. In 1990 Crain formed Turnstile Publishing Co. to acquire Golfweek magazine as a separate investment outside of Crain Communications. Turnstile now also publishes programs for golf tournaments, Turfnet for golf superintendents, Art Calendar and several community newspapers around its headquarters in Orlando, Fla. Named a senior editor of Advertising Age in 1965, Crain was appointed first editor of Business Insurance in 1967 and editorial director of Crain Communications in 1971. He added the title of company president in 1973. Crain's career began as a reporter for Advertising Age in its Washington bureau, and he later moved to the publication's New York and Chicago offices. Crain founded four of the company's 27 influential titles, including Pensions & Investments, Crain's Chicago Business, Crain's New York Business and Electronic Media. A graduate of Northwestern University's Medill School of Journalism and former sports editor of The Daily Northwestern (1960), Crain is a charter member of Medill's Hall of Achievement and a recipient of the 1992 Northwestern University Merit Award. Among his business and charitable activities, Crain served 13 years as a board member of Lee Enterprises, a New York Stock Exchange newspaper company in Davenport, Iowa.
In recognition of his international leadership in advancing the journalism and advertising industries.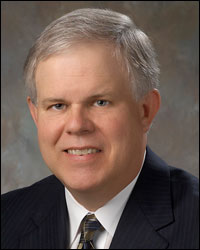 Doug Crews
Executive Director, Missouri Press Association
Doug Crews, BJ '73, is recognized around the nation for his advocacy work as executive director of the Missouri Press Association (MPA). He supports journalism-related issues as a registered lobbyist to the Missouri Legislature and throughout the state. Crews also oversees MPA's convention and meeting planning activities as well as its advertising sales. He has served in numerous leadership positions for the industry's foremost professional organizations, including the Newspaper Association Managers and the National Newspaper Association. Crews helped lead the successful MPA fundraising drive that raised $1.1 million to establish the Community Newspaper Management Chair at the Missouri School of Journalism. Crews was selected for membership in Kappa Tau Alpha, the national honor society for journalism and mass communication in 2004. His interest in journalism began as a student when he worked for his hometown newspaper, The Odessan, during his high school and college years in Missouri. After graduation he held editor and publisher positions at various newspapers in the state, including The Franklin County Tribune in Union, The Edina Sentinel and The Fairfax Forum, before purchasing The Lawson Review. He joined the MPA in 1979 as assistant director and was named executive director in 1990. Crews served as president of the 37,000-member Mizzou Alumni Association from 2004-2005 and received the organization's prestigious Faculty-Alumni Award in 2007. His civic involvement includes organizations that champion literacy, history and overcoming developmental disabilities.
In recognition of his tireless defense of the public's right of access to public information, and his decades of work to support the highest standards of community journalism.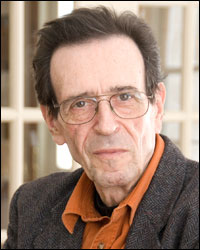 Bill Eppridge
Photojournalist
Photojournalist Bill Eppridge, BJ '60, has covered a remarkable assortment of stories for renowned national publications such as Life, National Geographic and Sports Illustrated magazines. He was a staff photographer for the original weekly Life during the 1960s until the magazine folded in 1972. His assignment list reads like a history book of current events covering the latter half of the 20th century. Eppridge recorded the Beatles' first momentous visit to the United States and photographed Barbra Streisand on the verge of superstardom. He was the only photographer admitted into Marilyn Lovell's home as her husband, Jim, orbited the moon in the crippled Apollo 13 spacecraft. Eppridge went to Vietnam, captured Clint Eastwood on the set of Dirty Harry and was at the original Woodstock Music Festival. His landmark photographic essay on heroin addiction in Needle Park won a National Headliner Award and inspired the motion picture, "Panic in Needle Park," which starred actor Al Pacino. That photo essay is included in "Things As They Are: Photojournalism in Context Since 1955," the 2005 ICP award-winning book by World Press Photo. Eppridge is a past recipient of the Joseph A. Sprague Memorial Award, the National Press Photographers Association's highest honor. He was on the road with Robert F. Kennedy, covering his 1966 and 1968 presidential campaigns for Life magazine, when he took one of the decade's most poignant and iconic photographs: a stunned Los Angeles busboy, Juan Romero, cradling the candidate in the kitchen of the Ambassador Hotel, just seconds after Robert Kennedy was shot. Those photographs are in Eppridge's most recent book, "A Time It Was: Bobby Kennedy in the Sixties."
In recognition of his more than 45 years as a photojournalist, capturing for the people of the world critical moments in the history of the world.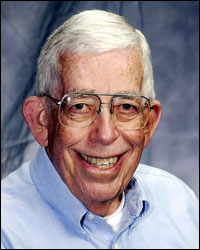 Rod Gelatt
Professor Emeritus, Missouri School of Journalism
Rod Gelatt has influenced many of the world's top radio-television journalists during his more than 45 years of distinguished service with the Missouri School of Journalism. He joined the faculty in 1963 and was a director of news or public affairs for 22 years — first for the School's NBC affiliate, KOMU-TV, and later for its public radio station, KBIA-FM. From 1980 to 1993 Gelatt produced and moderated KOMU's "Missouri Forum" public affairs program, and from 1986 to 1992 he chaired the Broadcast News Department. During those years he also coordinated the annual judging for the Radio-Television News Directors Association's Edward R. Murrow Awards, which recognizes outstanding achievements in electronic journalism. Gelatt served as the School's liaison to the committee created by the Missouri Supreme Court to draft guidelines for bringing cameras and microphones into the state's courtrooms. In 1998 he helped launch the Missouri London Program, the School's most popular study-abroad experience. From 1995 to 2008 Gelatt hosted "Views of the News," a weekly news media critique program on KBIA. He received the Chancellor's Faculty Retiree of the Year Award in 2008 and served as president of the MU Retirees Association from 2006 to 2007. Gelatt received the Mizzou Alumni Association Faculty-Alumni Award in 1987.
In recognition of his decades of practicing the highest standards of journalism, both as practitioner and educator, and for his mentoring of generations of journalists.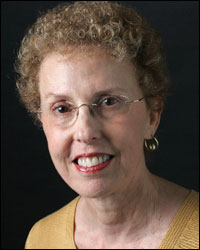 Deborah Howell
Editor and Ombudsman
Deborah Howell is a trailblazing editor who has helped newspapers and other media platforms transition to changes in the industry. The daughter of journalists and a graduate of the University of Texas at Austin, Howell started her career at the Austin American-Statesman and Corpus Christi Caller-Times before moving north in 1965 to work at the Minnesota Star, where she rose to city editor. She joined the St. Paul Pioneer Press in 1979 and became vice-president and editor. During her tenure at the Pioneer Press, the newspaper won two Pulitzer Prizes in feature writing and was a finalist seven times. It also won numerous state awards. In 1990, Howell became Washington bureau chief for Advance Publications' Newhouse Newspapers and editor of Newhouse News Service. The service won a Pulitzer Prize in photography and had three other journalism finalists during her tenure. She also oversaw Religion News Service, which then was a subsidiary of the service. In 2005, Howell became ombudsman for the Washington Post and served a term of more than three years. She is now a consultant for Advance. Howell is a board member of the National Press Foundation, the American Society of News Editors Foundation, the International Women's Media Foundation and the Accrediting Council on Education in Journalism and Mass Communications.
In recognition of a life's career devoted to practicing and leading others to practice aggressive, fair and useful journalism.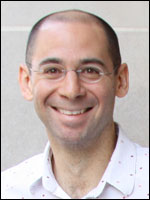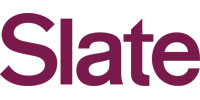 Slate
A Daily Online Magazine
Slate is a trend-setting, daily online magazine with a readership of more than 6 million adults. At Slate, some of America's most talented and provocative journalists cover politics, business, culture, sports, technology and other subjects with signature wit and irreverence. Founded in 1996 by Michael Kinsley and Microsoft, Slate is recognized as a constant source of innovation in visual and multimedia Web journalism. The publication pioneered aggregation with Today's Papers; published the first political blog, Kausfiles; revolutionized Supreme Court coverage; and introduced beloved and widely imitated features such as the Explainer and Human Guinea Pig. Slate has won many awards, including the National Magazine Award in the general excellence online category and numerous Online Journalism Award recognitions. The Slate Group, an online publishing subsidiary of The Washington Post Company, publishes the magazine. Accepting the award on behalf of Slate is editor David Plotz. An original Slate employee, Plotz has been with the Web magazine since its launch in 1996, and served as its staff writer, political correspondent and Washington editor. Before coming to Slate, Plotz was a writer and editor at the Washington City Paper. Plotz is the author of two books, both of them based on Slate projects. Plotz has won the National Press Club's Hume Award for Political Reporting, an Online Journalism Award and the Lowell Thomas Award for travel writing. Plotz is a National Magazine Award finalist and a three-time Online Journalism Award finalist.
In recognition of its practice of the best traditions of journalism in innovative formats.
Updated: May 4, 2020
Related Stories
Expand All
Collapse All
---