6 to Receive the Missouri Honor Medal for Distinguished Service in Journalism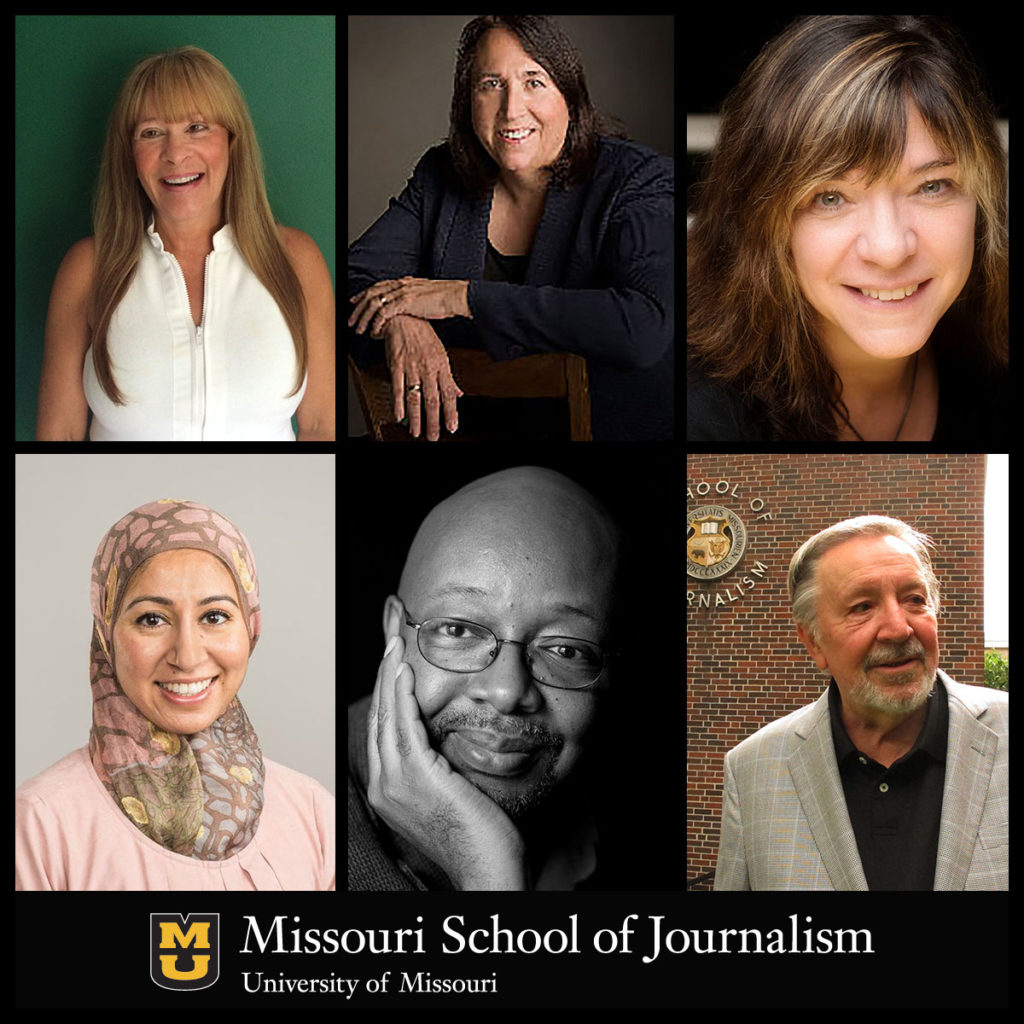 Awarded Annually Since 1930, the Medal Recognizes Lifetime or Superior Achievement
Columbia, Mo. (June 27, 2017) — The Missouri School of Journalism will award the prestigious Missouri Honor Medal for Distinguished Service in Journalism to six individuals this fall. The 2017 recipients will receive their medal during an evening banquet on Monday, Oct. 16, on the University of Missouri campus. The reception will be held from 6-7 p.m., with the banquet to follow at 7 p.m.
Medalists are selected by the faculty of the School on the basis of lifetime or superior achievement in journalism. The Missouri School of Journalism has awarded the Missouri Honor Medal for Distinguished Service in Journalism annually since 1930 to outstanding journalists, advertising and public relations practitioners, business people, institutions and media organizations from around the world. Among them are Tom Brokaw, Christiane Amanpour, Sir Winston Churchill, Gloria Steinem, Deborah Howell, David Granger and Gordon Parks.
During the day, the medalists will present master classes on topics related to their areas of expertise to Missouri School of Journalism students and other guests. The 2017 honoreees are listed below.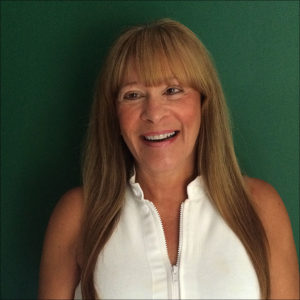 Cheryl Berman
CEO and Chief Creative Officer, unbundled
Cheryl Berman is CEO and chief creative officer of unbundled, an agency she founded in 2008 as a low-overhead creative company specializing in high-quality strategic and creative expertise. In 2016, Berman became a senior advisor to the creative department at Rise Interactive, a marketing agency that specializes in digital media, analytics and customer experience. Together, unbundled and Rise offer "digital humanity," an emotionally-connective, analytically-proven trait every brand will need for future success.
Before founding her own agency, Berman spent over three decades at Leo Burnett, where as chairman and chief creative officer of Leo Burnett USA, she held Burnett's original job. Berman played a vital role in landing more than half the accounts that resided in the agency when she left in 2007 and in their marketing efforts. These clients included McDonald's, Disney, Hallmark, Petsmart, Altoids, Nintendo, Coca Cola, ConAgra, Kellogg's and Kraft. She was the first woman ever elected to the Board of Directors of the Leo Burnett Company. Berman was Chicago's Ad Woman of the Year in 1997 and was featured as "The Determined Ms. Berman" in the Wall Street Journal's Creative Leaders series. In 2012, she was featured in Advertising Age's "100 Most Influential Women in Advertising." Berman is a motivational speaker and a published songwriter who has written chart toppers for Disney, McDonald's, Hallmark, and the Chicago Bulls.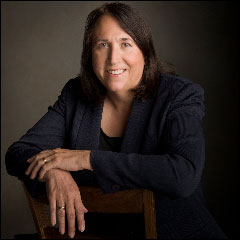 Margaret Engel
Journalist and Playwright
Margaret Engel is a journalist and playwright in Washington, D.C. She is director of the Alicia Patterson Foundation, a 55-year-old nonprofit that gives grants to reporters, editors and photographers. Previously, Engel was the managing editor of the Newseum, the $485 million interactive museum of news, in Washington, and was an award-winning reporter for The Washington Post, Des Moines Register, and Lorain Journal in Ohio.
A graduate of the Missouri School of Journalism, Engel was a Nieman fellow at Harvard University, where she studied law and worker health issues. She chairs the Robert F. Kennedy Journalism Awards and is on boards of Fair Warning, the Fund for Investigative Journalism and Theatre Washington/Helen Hayes Awards. Engel has been a judge of the Boston Globe's "Spotlight" investigative journalism grants.
She and her twin sister, Allison, wrote "Red Hot Patriot: The Kick-Ass Wit of Molly Ivins" and "Erma Bombeck: At Wit's End." They also have written three editions of "Food Finds: America's Best Local Foods and the People Who Produce Them" (HarperCollins). Their book was the basis of a long-running show, "Food Finds," on The Food Network. Their upcoming book, "ThriftStyle" will be published this fall by Charlesbridge and is being filmed for television. Engel, her husband and two children wrote three Fodor's guidebooks on America's baseball parks, "Baseball Vacations." They helped create the Bethesda Big Train, a college wooden bat team, that is part of the Cal Ripken Collegiate Baseball League. The team's proceeds build and fix fields in needy areas.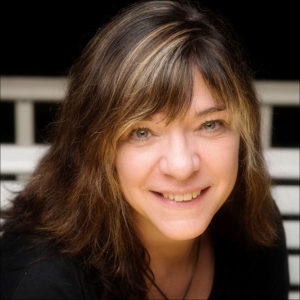 MaryAnne Golon
Photojournalist
MaryAnne Golon is a powerhouse in the photojournalism industry, renowned for her work on the biggest stories in recent decades. She now serves as a member of the senior management team and the director of photography for The Washington Post, supervising all aspects of photography for the daily newspaper and its digital forms (Web, mobile and tablet). Previously, Golon was Time magazine's director of photography and co-managed the international newsweekly's photography department for more than 15 years. She was directly involved in the production of scores of award-winning Time covers and special editions, as well as coordinating Time's photographic coverage of the Olympic Games for 16 years. Golon led the photo team that produced the Hurricane Katrina and the 9/11 special Time editions that each won coveted American Society of Magazine Editors National Magazine Awards. Prior to Time, Golon was director of photography of U.S. News and World Report.
Golon received an IFA Lucie Award as 2013 Picture Editor of the Year. She has served as a book editor, has collaborated with the Amsterdam-based Noor agency and curates for LOOK 3 Festival of the Photograph and FotoWeekDC. Golon leads photographic workshops and seminars around the world. She earned her bachelor's degree in journalism and communications from the University of Florida and completed a fellowship in public policy and media studies at Duke University. Golon is on the Board of Directors of the Eddie Adams Workshop that develops the talents of emerging photographers.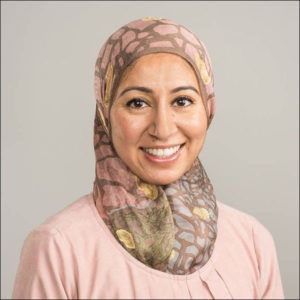 Asma Khalid
Reporter and Editor
is the lead reporter and editor at BostonomiX, a multiplatform, local journalism initiative at WBUR, Boston's NPR news station. The station covers the people, startups and companies driving the city's innovation economy and how it relates to Boston's long-standing corporate infrastructure. Technology is at the core of Khalid's work.
Her coverage of the 2016 presidential campaign for NPR focused on the intersection of demographics and politics. Khalid often used data to dig into demographic trends as she attended rallies for nearly every presidential candidate on both sides of the aisle and crisscrossed the country to hear from voters in key battleground counties. This led Khalid to create "The 270 Project," an interactive election tool named for the number of electoral votes needed to win the White House. The tool allowed users to adjust voter turnout and the margin of victory for five demographic groups – white women, white men, African-Americans, Latinos and others (Asian, Native American, mixed race) – to see what it would take for Trump or Clinton to win. Khalid's focus on technology includes issues related to automation and the future of work. Prior to the presidential election, Khalid reported on a range of stories, including the Boston Marathon bombings and the trial of James "Whitey" Bulger. She was a founding member of the NPR politics podcast team. Khalid earned her bachelor's degree from Indiana University-Bloomington and her master's from the University of Cambridge.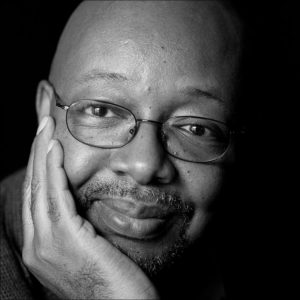 Leonard Pitts
Writer
In a career spanning more than 35 years, Leonard Pitts Jr. has been a columnist, a college professor, a radio producer and a lecturer. But he defines himself in one word: writer. Pitts won the 2004 Pulitzer Prize for Commentary and was a 1993 finalist in the Criticism category.
Pitts writes a twice-weekly column for The Miami Herald that is read by millions around the world. His inaugural article, "We'll Go Forward From This Moment," was launched after the 9/11 attacks and has since been set to music, reprinted in poster form, read on television and quoted by others. Pitts is also the author of a series of critically-acclaimed books, including Freeman (Agate Bolden, 2012).
Numerous organizations have recognized Pitts for his literary excellence. Among them are the American Association of Sunday and Feature Editors, the National Association of Black Journalists, the Atlantic City Press Club, the Society of Professional Journalists, the American Society of Newspaper Editors, Editor and Publisher magazine, the National Society of Newspaper Columnists and GLAAD Media. Pitts received an honorary doctorate in humane letters from Old Dominion University.
Pitts is in demand as a lecturer and has also been invited to teach at a number of prestigious institutions of higher learning. He was awarded a degree in English from the University of Southern California at the age of 19, having entered college at 15 on a special honors program.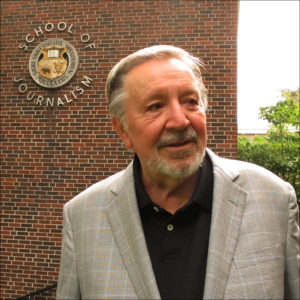 Jack Smith
Advertising Executive
Jack Smith directed creative services as the former group president and deputy chief creative officer for Leo Burnett Company and Leo Burnett Worldwide. He was a member of the six-person executive committee of Leo Burnett Worldwide and a member of the Board of Directors.
Smith, who was a copywriter at the agency before he assumed his executive role, changed the way commercials stuck in our minds by changing "talk value" to "hum value." Smith was called the "King of the Jingle" before it was common for musical artists to lend their songs to brands for use in advertising. His first musical rendition, "Mother Country" for United Airlines, made the pop charts on the MGM label. McDonald's, Hallmark, Seven Up, Nestle Crunch and Heinz Ketchup and many other Burnett clients benefited from the familiar music and lyrics Smith developed. Throughout his career, Smith was honored nationally and internationally with three Cannes Festival Lions, over 20 Clios and many other ADDY, Mobius and Effie awards. He was inducted into the American Advertising Federation's Hall of Fame in 2011. Smith wrote and co-wrote three Advertising Age Songs of the Year.
Smith relocated to Columbia upon retirement in 1994 and taught broadcast advertising at the Missouri School of Journalism. He continues to share his creative talents at his alma mater where he earned a Bachelor of Arts in 1962. The Mizzou Alumni Association recognized Smith with its Distinguished Alumni Award in 1994.
Updated: October 23, 2020
Related Stories
Expand All
Collapse All
---