Missouri Honor Medalists connect with students through masterclasses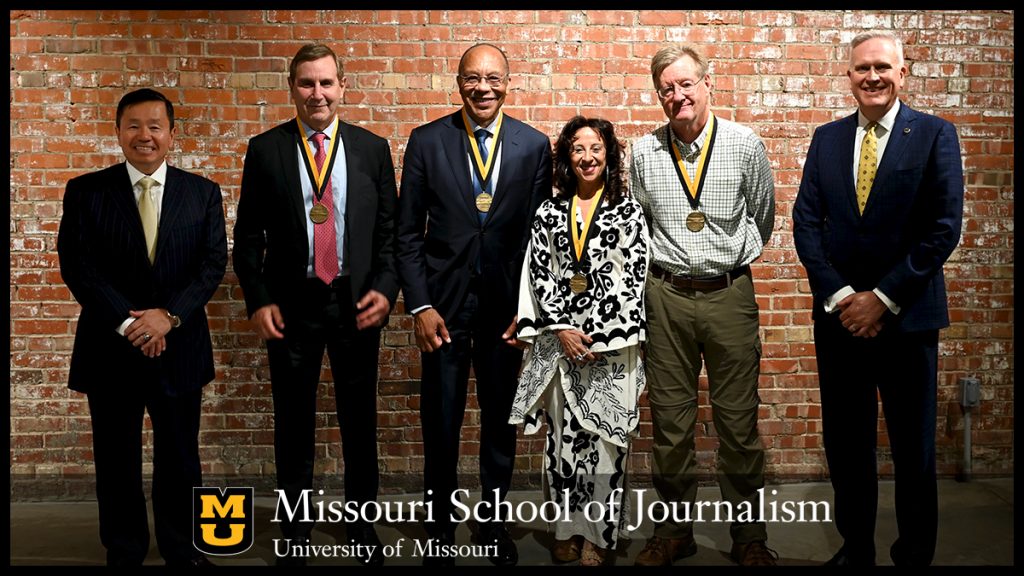 Honorees spent the day educating journalism and strategic communication students before accepting their awards
Columbia, Mo. (Oct. 6, 2021) — On Tuesday, this year's Missouri Honor Medalists did more than accept their awards for distinguished service to journalism — they each taught masterclasses to students at the Missouri School of Journalism that covered different aspects of their experiences in the industry.
The masterclasses featured a lecture and Q&A from the honoree and covered subject matter ranging from moral responsibility in reporting to practical advice on finding sources. This year, the talks were incorporated into pre-existing journalism classes, encouraging students to ask questions related to what they have been learning.
"The Missouri Method asks us to not simply lecture students, but to show them how things work in the real world, right now," said David Kurpius, dean of the School of Journalism. "Having four industry giants speak to our students about their jobs, the challenges they face, and what they hope to see from the newest generation of journalists is a remarkable opportunity for impactful education."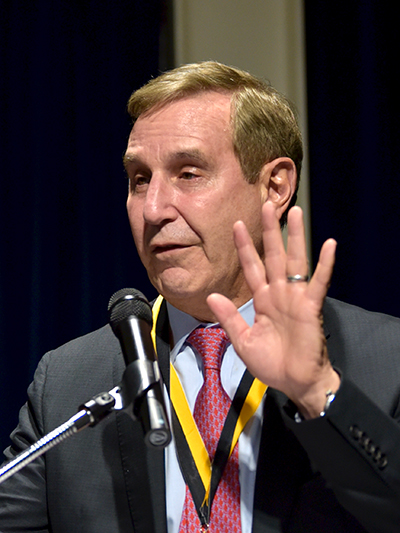 Richard Edelman, CEO of global PR firm Edelman, spoke about how public trust in businesses, governments, the media, and other organizations has shifted over the years. In particular, he zeroed in on how the current generation of students and employees view the workplace.
"You guys are the 'we' generation," Edelman said to an audience of students, faculty and staff. "It's about us, not about me. Workplace activism is now the norm, and employers have to wake up and go with it."
Beyond real-world advice about journalism and strategic communication drawn from their day-to-day work, a common theme among the honorees was the concept of truth. While Edelman discussed how perceptions of truth can impact how much people trust institutions, Eugene Robinson, an acclaimed columnist, political commentator, and fixture of the Washington Post, encouraged students to "fight for truth" in an era when people can easily find unreliable news on social media and elsewhere.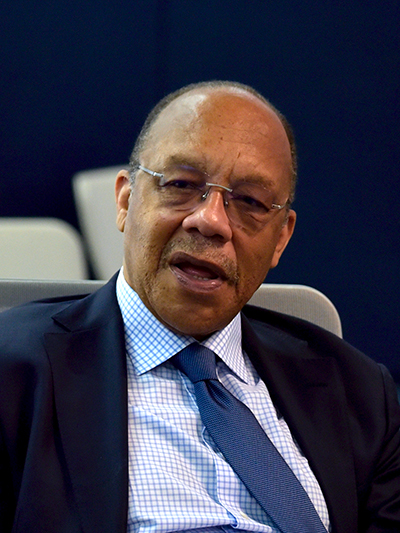 "I can't imagine a more dire threat to everything we do and everything we believe in," Robinson said. "If there is no truth, there is no journalism. We have to do our jobs without fear or favor, and we should be as ruthless as we can with what we know to be the truth."
For Maria Hinojosa, trailblazing multimedia anchor and founder of the nonprofit Futuro Media, an important element of truth is being faithful to the communities she serves while delivering news and investigative reporting that often highlights underrepresented groups.
"As journalists of conscience, we are trying not to just jump in and leave but to actually make a commitment to the community," Hinojosa said in her masterclass. "That means returning to these places and talking to people."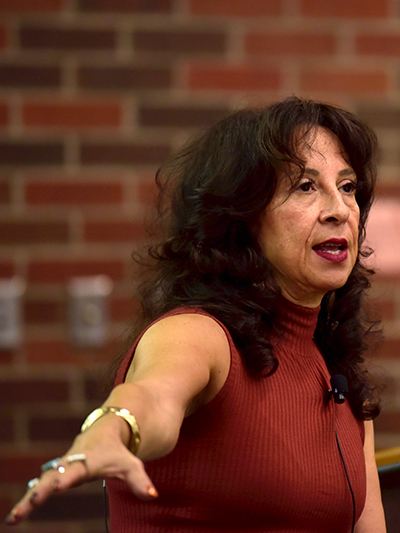 As an example, Hinojosa recounted the story of an Immigration and Customs Enforcement raid on chicken plants in Mississippi, in which nearly 700 undocumented workers were arrested. While some media covered the raid, which was the largest-ever workplace immigration raid in a single state, what happened after — many of the workers, she said, were asked to come back when the onset of COVID led to labor shortages — was not widely covered.
Like Hinojosa, Tom Knudson — a celebrated investigative journalist who has brought to light abuses of the environment and the people who work the land — told his audience that finding the truth of a story requires dogged commitment to following leads wherever they take you.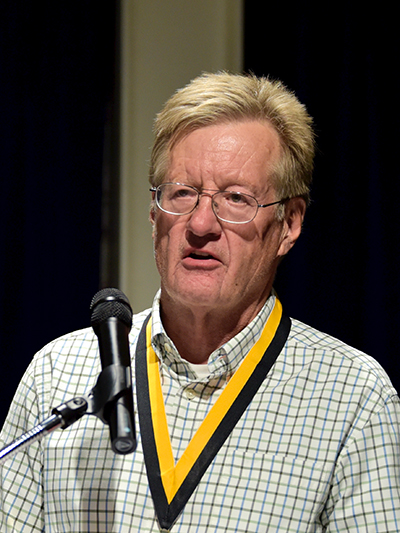 "Keep pushing," Knudson said. "Patience, persistence, and perseverance. Keep pushing until something materializes."
Knudson referenced his extensive portfolio of investigative pieces to take students step by step through the deliberate but rewarding process of finding the truth, particularly when it is buried deep in public records or held by a hard-to-reach public official.
Finally, Hinojosa and Robinson participated in a panel discussion, in which they reflected on their experiences as journalists of color and speculated about the future of the industry.
"For journalists of color and conscience, it is a tremendous moment for us to actually think about what we are doing here. What is our role? …We just want to do the job, but in the U.S., there is a challenge. We have to be constantly present."
Both agreed that a wealth of experiences — good or bad — ultimately make for better journalism by fostering empathy and a rounded understanding of different perspectives, a belief that resonated with the students in attendance.
"Whatever you've got, you use," Robinson said. "It's a blessing to be able to draw on your experiences."
Updated: October 6, 2021
Related Stories
Expand All
Collapse All
---