8 to Receive the Missouri Honor Medal for Distinguished Service in Journalism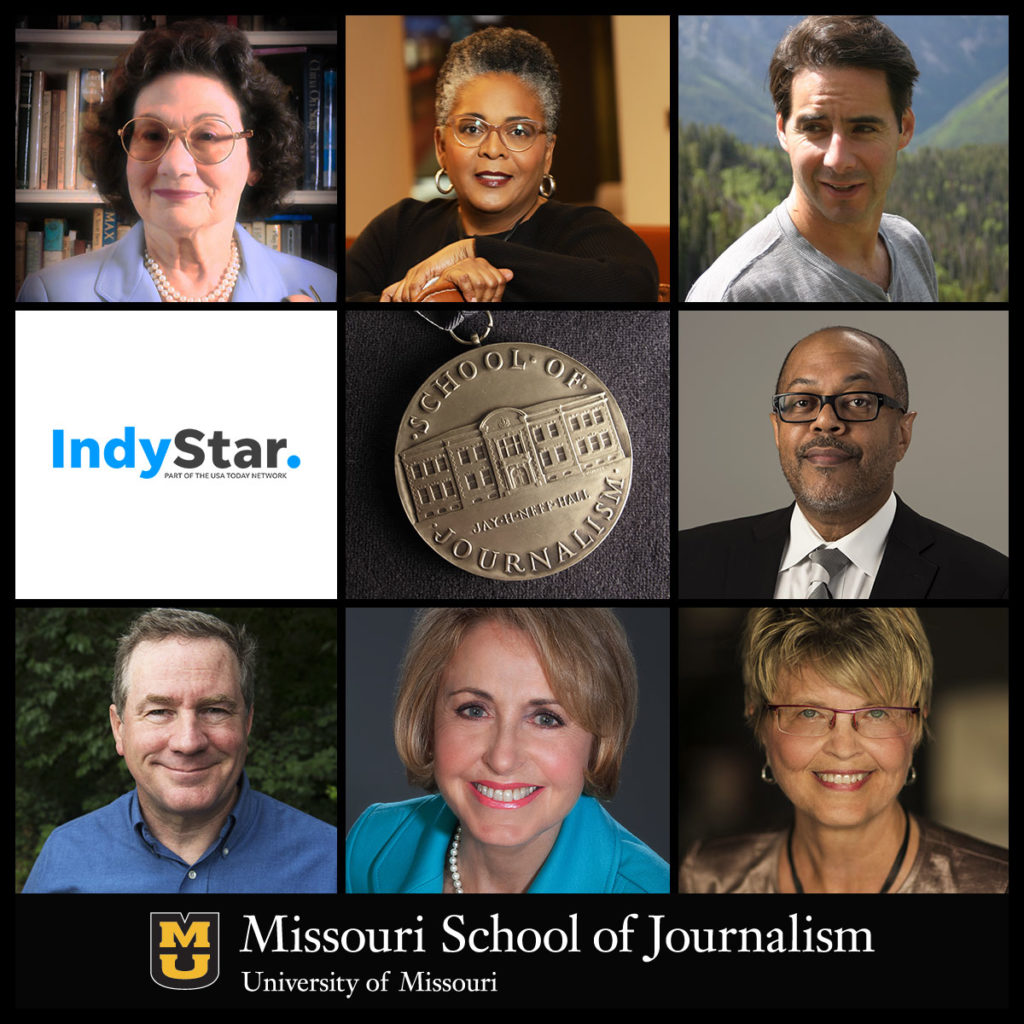 The Ceremony Will Take Place on Tuesday, Oct. 16, on the University of Missouri Campus
Columbia, Mo. (June 20, 2018) — The Missouri School of Journalism has announced the eight recipients of the prestigious Missouri Honor Medal for Distinguished Service in Journalism. The seven individuals and one news outlet will receive their medal during a banquet on Tuesday, Oct. 16, on the University of Missouri campus.
Medalists are selected by the faculty of the School on the basis of lifetime or superior achievement in journalism. The Missouri School of Journalism has awarded the Missouri Honor Medal for Distinguished Service in Journalism annually since 1930 to outstanding journalists, advertising and public relations practitioners, business people, institutions and media organizations from around the world. Among them are Christiane Amanpour, Sir Winston Churchill, Gloria Steinem, Deborah Howell, David Granger and Gordon Parks.
During the day the medalists will present master classes on topics related to their areas of expertise to Missouri School of Journalism students and other guests.
Those to be honored are: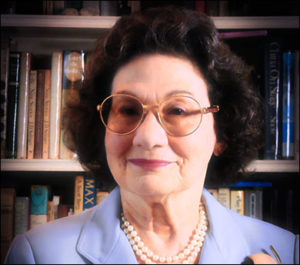 Fortuna Calvo-Roth
Fortuna Calvo-Roth has been a journalist, professor, author, businesswoman, actress and philanthropist. The spirit of curiosity that led her into journalism has never changed. She has reported on international political, social, and economic developments, called in breaking news, covered White House assignments, and been caught in street fighting during a civil war.
Born in Paris and raised in Lima, Peru, Calvo-Roth graduated from the Missouri School of Journalism in 1954, at age 19. After a newspaper job in Lima, she came to New York as interim press liaison for the Israeli Mission to the U.N., and then moved to the newsmagazine, Vision. As editor-in-chief, Calvo-Roth directed coverage of Latin American and global issues. She was the only woman, and the youngest person, to hold that position.
From there, her multicultural, multilingual background took her to broadcast commentary at PBS and other outlets; teaching political science at Hofstra and New York Universities; appointment to a commission on New York State jury reform; and theater productions.
When Calvo-Roth and her son Stephen, created Coral Communications Group, they were first in the U.S. to produce audiobooks, under the Nueva Onda label, exclusively in Spanish.
As president of New York Women In Communications (NYWICI), she expanded student membership "to encourage young people as I was encouraged." NYWICI evolved from Theta Sigma Phi, which Calvo-Roth joined as a student at Missouri. Her first award came from the undergraduate chapter of Sigma Delta Chi (now Society of Professional Journalists) for Best Editorial in the Columbia Missourian. In 2014, Calvo-Roth was recognized as a Woman of Distinction by the New York State Senate and was named among the 50 outstanding Latinas in the U.S. by El Diario-La Prensa in 2002. She also won a Humanitarian and Arts Award from the Simon Daro Foundation.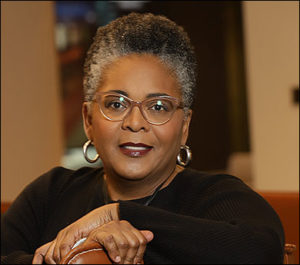 Vita M. Harris
A pioneer in strategy, planning and research, as well as a dynamic leader in the advertising world, Vita M. Harris' business acumen, passion and strategic thinking have helped transform many blue-chip companies and brands.
Throughout a career spanning 30-plus years, Harris has served as chief strategy officer at the local-unit and global levels, developing innovative techniques and tools resulting in effective strategies and high-ROI (return on investment) campaigns. She is dedicated to helping drive agency and client success, and she has led award-winning work recognized by the industry.
Harris is currently an executive vice president and chief strategy officer at FCB Global. She serves on the board of directors of the ANA Educational Foundation and is a member of The Ad Council's Campaign Review Committee. Her judging experience includes the Effie Awards, the Advertising Research Foundation David Ogilvy Awards, the ADCOLOR Awards and the IPG Inclusion Awards.
Among her many accolades, in 2017, Harris was named one of the 4A's 100 People Who Make Advertising Great. In 2016 and 2013, she was named to Black Enterprise's "Top Women Executives in Marketing and Advertising." Harris was previously cited in Black Enterprise's 2011 Power Issue as one of its "Top Executives in Marketing and Advertising" and was recognized as an ADCOLOR Award Legend in 2010. In 2006, she was named to The Network Journal's "25 Influential Black Women in Business."
As one of only a handful of black women rising to the ranks of the corporate-suite in the general market advertising world, Harris is staunchly committed to advancing diversity-and-inclusion efforts, as well as guiding and mentoring young women – particularly those of color.
Harris is a Howard University graduate (BBA, MBA). She is active in her church, currently on a task force to develop the church's property into an outreach center for the underserved of her community. Harris is a member of Alpha Kappa Alpha Sorority Inc.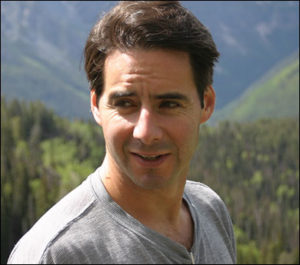 Peter Hessler
Peter Hessler is an award-winning acclaimed writer of narrative nonfiction and the author of four books that have been translated into 13 languages. Originally from Columbia, Missouri, he has spent most of his writing life overseas.
In 1996, Hessler joined the Peace Corps, which sent him to Fuling, a small city in southwestern China, an experience that eventually became the subject of his first book, "River Town" (2001). This book and two others, "Oracle Bones" (2006) and "Country Driving" (2010) – Hessler's China trilogy – recorded the enormous changes taking place in China from 1996 to 2007 through observing the life experiences of average citizens. The series made The New York Times bestseller list and have won multiple awards in China.
In 2007, Hessler left Beijing and settled in Ridgway, a town of 700 people in southwestern Colorado, where he researched and wrote pieces about rural Colorado, Nepal and Japan. These stories, along with others, were collected in "Strange Stones," a collection of Hessler's best work from his first decade as a writer.
Since 2000, Hessler has been a staff writer at the New Yorker, and he is also a contributing writer at National Geographic Magazine. "River Town" won the Kiriyama Prize, in 2001, and "Oracle Bones" was a finalist for the National Book Award, in 2006. Hessler won a National Magazine Award for "Instant Cities," which was published in National Geographic, in 2007. He was named a MacArthur Fellow in 2011.
In the fall of 2011, Hessler and his family moved to Cairo, where he studied Arabic and covered the events of the Egyptian Arab Spring for the New Yorker. In 2019, he will publish a book about the five years he lived in Egypt, "The Buried: An Archaeology of the Egyptian Revolution."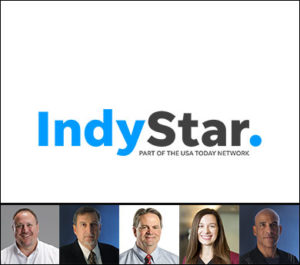 IndyStar
The IndyStar investigative team demonstrates the critical role that journalism plays in democratic societies. The newspaper's long-standing commitment to watchdog journalism has uncovered abuse, neglect, fraud, corruption, violations and other wrongdoings that affect citizens at home and at large – all with the goal of giving a voice to the voiceless and to hold those with power accountable.
Most recently the IndyStar's investigation of USA Gymnastics – one of America's most prominent youth sports organizations and the governing body for the U.S. Olympic team – revealed that USA Gymnastics had followed a policy of not reporting all sexual abuse allegations against its coaches. The report captured international attention and won numerous national awards.
Because of their work, Larry Nassar, a former team doctor for USA Gymnastics and professor at Michigan State University, is behind bars for criminal sexual conduct and child pornography. The president and entire board of directors for USA Gymnastics were forced to resign. U.S. Olympic Committee CEO Scott Blackmun and MSU President Lou Anna Simon also resigned under public pressure. MSU agreed to pay a $500 million settlement to more than 330 Nassar survivors. Nassar's former boss, William Strampel, was criminally charged for criminal sexual conduct. Local, state and federal authorities are investigating what went wrong in the Nassar investigation. And a new federal law has changed the way national governing bodies must respond to sexual abuse allegations.
The IndyStar demonstrates its support for investigative journalism by providing ongoing resources for in-depth research that involves accessing public records, interviews, travel, lawyers and more. The newspaper also invests in its reporting team by hiring those who are fearless, tenacious and determined.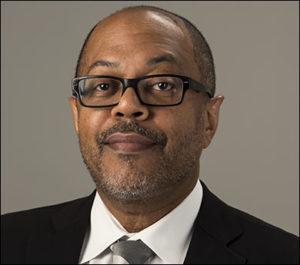 Kevin Merida
Kevin Merida is a senior vice president at ESPN and editor in chief of The Undefeated, a digital platform that mines the intersections of race, sports and culture. He also oversees investigative and enterprise journalism at ESPN, including the TV shows Outside the Lines and E:60.
Before joining ESPN in November 2015, Merida spent 22 years at The Washington Post as a congressional correspondent, national political reporter, longform feature writer, magazine columnist and senior editor. He led the national staff for four years during the Obama presidency, and was managing editor overseeing news and features coverage for three years. During Merida's stint as managing editor, The Post won four Pulitzer Prizes and embarked on a digital transformation that made it one of the fastest growing news organizations in the country.
Prior to joining The Post, Merida spent 10 years at The Dallas Morning News and three-and-a-half years at The Milwaukee Journal in various reporting and editing roles.
Merida is the co-author of "Supreme Discomfort: The Divided Soul of Clarence Thomas" and "Obama: The Historic Campaign in Photographs." He also is the editor of "Being a Black Man: At the Corner of Progress and Peril," an anthology based on an award-winning Washington Post series.
Merida lives in Silver Spring, Maryland, with his wife, author Donna Britt, and his dog, Woofer.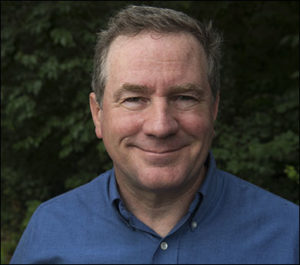 Joel Sartore
Joel Sartore is a photographer, speaker, author, teacher, conservationist, National Geographic Fellow and a regular contributor to National Geographic Magazine. His hallmarks are a sense of humor and a Midwestern work ethic.
Sartore specializes in documenting endangered species and landscapes in order to show a world worth saving. He is the founder of the National Geographic Photo Ark, a multi-year effort that aims to photograph every species living in the world's zoos and wildlife sanctuaries, to inspire action through education, and to help save wildlife by supporting on-the-ground conservation projects.
In his words, "It is folly to think that we can destroy one species and ecosystem after another and not affect humanity. When we save species, we're actually saving ourselves."
Sartore has written several books including "RARE: Portraits of America's Endangered Species," "Photographing Your Family," "Nebraska: Under a Big Red Sky," "Let's Be Reasonable" and most recently, "The Photo Ark."
In addition to the work he has done for National Geographic, Sartore has contributed to Audubon Magazine, Time, Life, Newsweek, Sports Illustrated and numerous book projects. Sartore and his work are the subjects of several national broadcasts including National Geographic's Explorer, the NBC Nightly News, NPR's Weekend Edition, an hour-long PBS documentary, At Close Range, and a contributor on the CBS Sunday Morning Show. He is also featured in a three-part series on PBS titled: RARE: Creatures of the Photo Ark.
Sartore is always happy to return to home base from his travels around the world. He lives in Lincoln, Nebraska, with his wife Kathy and their three children.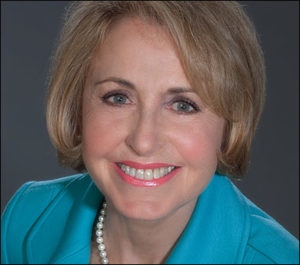 Trisha D. Scudder
Trisha D. Scudder is a pioneer in executive coaching and has been called one of the country's "leading executive coaches – the CEO's secret weapon." For 30 years she has studied organizational transformation and leadership, particularly the relationship between leadership and language. This study led Scudder to found Executive Coaching Group Inc. in New York in 1987. Today the firm has coaches in New York; Stamford, Connecticut; and Charlotte, North Carolina; who work with clients across the United States and Europe.
Scudder has been privileged to coach more than 750 senior executives at global marketing agencies, tech firms and Wall Street firms. Her approach transforms mindsets, elevates performance and produces significant business results. Scudder's work proves her company motto: When leaders grow, companies grow.
Her 1:1 coaching clients hold leadership roles at top companies including BlackRock, Citi, Dell, GE, Google, JWT, Merck, Nabisco, Nuveen, PayPal, Wisdom Tree and Wieden and Kennedy.
After graduating with honors from the Missouri School of Journalism in 1966, Scudder joined the Minneapolis Tribune. Moving to Chicago, she worked at ad agency Leo Burnett, eventually becoming a creative director at Grey in New York. There she created the brand name and marketing strategy that launched "Swatch" watches. In 1989 Swatch was named a "Marketing Milestone of the Decade" by The Wall Street Journal.
Scudder is an opera lover, avid skier and mediocre golfer. She has completed 10 cycling trips through Europe. WSJ, Fox News, CNN, Inside Edition and Forbes.com have interviewed her. Her forthcoming book, "Bedtime Stories for CEOs: 12 Tales of Leadership Transformation," will be published in 2019. She and her husband Kevin and their Westie "Scooter" divide their time between homes in Manhattan and on the New Jersey Shore.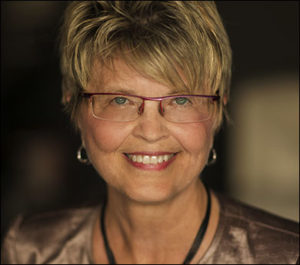 S. Karene Witcher
S. Karene Witcher is a former deputy Asia editor of The New York Times and news editor of the International Edition of The New York Times in Hong Kong.
She began her career in Hong Kong as an intern from the Missouri School of Journalism at the then newly founded Asian edition of The Wall Street Journal. She went on to spend more than three decades with The Wall Street Journal as a foreign correspondent and senior editor working in Asia, the U.S., Latin America and Australia covering a diverse range of topics, including international banking and the Latin American debt crisis, for which she was nominated as part of a team for the Pulitzer Prize.
Witcher was assistant managing editor of the WSJ in Hong Kong from 2002 to 2005. From 2006 to 2010, she was editor of the WSJ's Weekend Journal Asia, a weekly culture and lifestyle magazine, winning several awards, including from the Society of News Design.
Before joining The New York Times in 2013, Witcher was a writing coach and senior editor in charge of business coverage at the South China Morning Post in Hong Kong. She served as a tutor for graduate journalism students at Hong Kong Baptist University for four years. For the past two years she has been chair of the Editorial Committee of the Society of Publishers in Asia, which oversees annual awards for excellence in journalism that are regarded as the Pulitzers of Asia, and is a voice for press freedom and journalists' rights in the Asia Pacific region.
She has a bachelor's degree in English from Davidson College in Davidson, North Carolina, and a master's degree in journalism from the Missouri School of Journalism.
Updated: November 4, 2020
Related Stories
Expand All
Collapse All
---