Missouri Honor Medal recipients to share expertise, experience during Oct. 19 master classes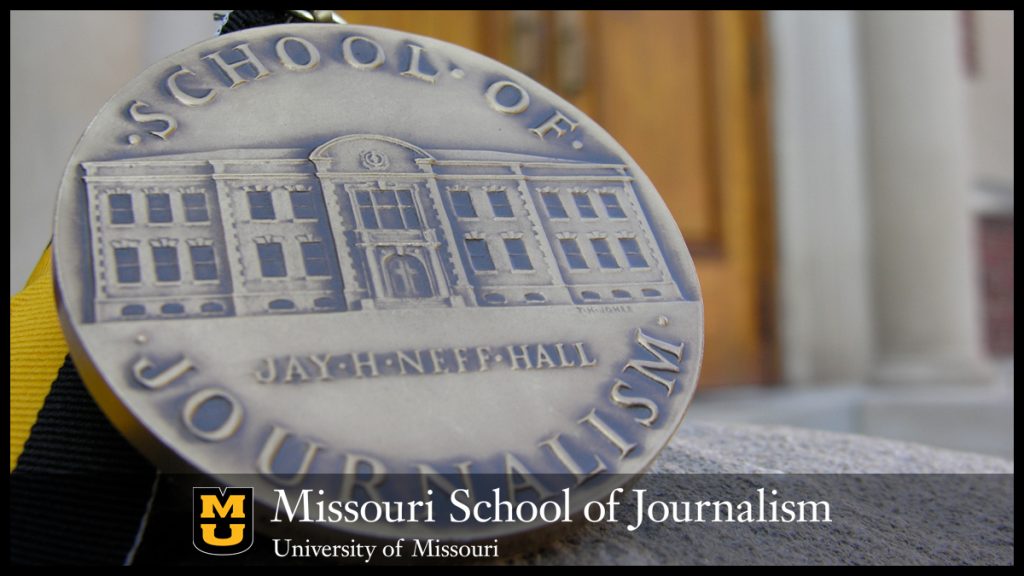 The recipients of the 2022 Missouri Honor Medal for Distinguished Service in Journalism will speak about their areas of expertise in a daylong series of master classes on Wednesday, Oct. 19. The presentations will begin at 9 a.m. at the Missouri School of Journalism, and all are free and open to the public.
The scheduled times and locations for the master classes are:
9 to 10 a.m.
Ami Vitale, photographer and filmmaker, "Reframing the Narrative"
Location: Fred W. Smith Forum, 200 Reynolds Journalism Institute
Photographer and filmmaker Ami Vitale shares her personal odyssey—from documenting the heartbreaking realities of war to witnessing the inspiring power of an individual to make a difference. Her award-winning work illuminates the unsung heroes and communities working to protect our wildlife and find harmony in our natural world. Hear her awe-inspiring stories of the reintroduction of northern white rhinos and giant pandas to the wild, as well as Kenya's first indigenous-owned and run elephant sanctuary.
10 to 11 a.m.
Jeff Goodby, co-founder and co-chair of advertising agency Goodby, Silverstein & Partners (GPS), "The Myth of Creativity"
Location: Fisher Auditorium, 88 Gannett
Jeff Goodby has made an indelible mark on the advertising industry through nearly half a century of work that is as much art as marketing. GSP originated the got milk? campaign in 1993 and has continued to produce a steady stream of memorable work in the ensuing decades, including a number of Super Bowl spots for major brands such as Budweiser and Denny's. Through it all, Goodby has approached advertising from the perspective of an artist and storyteller placing a pearl of truth inside the shell of an entertaining, often hilarious narrative.
1:30 to 2:30 p.m.
Susan Chira, editor-in-chief at The Marshall Project, "Covering Criminal Justice Responsibly"
Location: Fred W. Smith Forum, 200 Reynolds Journalism Institute
Covering criminal justice is often confused with writing about crime­—too often the stuff of salacious headlines, mug shots, and hyperbolic quick takes on crime rates. The Marshall Project examines abuses and systemic discrimination in the criminal legal system, including who's policed and how as well as who polices them; who ends up in court and how they're judged and sentenced; what's led to America's sky-high incarceration rates; and examining the lives of those behind bars and the ripple effects on their families and communities. Susan Chira, editor-in-chief, will discuss how to cover this system and uncover abuses as well as what skills aspiring journalists will need to do so.
The two individuals and one organization will receive their medal during an evening banquet on Wednesday, Oct. 19, at The Atrium on Tenth Street.
The Missouri School of Journalism has awarded the Missouri Honor Medal for Distinguished Service in Journalism annually since 1930 to outstanding journalists, advertising and public relations practitioners, businesspeople, institutions, and media organizations from around the world. Medalists are selected by the faculty of the School on the basis of lifetime or superior achievement in journalism. Past recipients include Christiane Amanpour, Dean Baquet, Tom Brokaw, Sir Winston Churchill, Walter Cronkite, George Gallub, Maria Hinojosa, Robert Leaf, Kevin Merida, Gordon Parks, Leonard Pitts, Gloria Steinem and Helen Thomas.
Updated: October 11, 2022
Related Stories
Expand All
Collapse All
---